Generating high-quality traffic, creating on-site content that turns prospects into leads, and converting those leads into sales are all examples of goals marketers are expected to achieve. If you're working to improve digital results for your business, here are some of the most common challenges a digital marketer may face with actionable suggestions on how to overcome these and find success.
How To Generate Leads
61% of marketers state that generating leads is the biggest challenge they have. Without securing the right high-quality leads, you can't secure sales. It's also important to focus your marketing tactics on attracting the right leads – people who are interested in what your company offers. No matter your industry, the mission to create leads is competitive.
The Solution
With the right digital marketing strategy, you can drive traffic to your website and generate high-quality leads. Create a comprehensive marketing plan that includes detailed personas and a clear pathway for the buyer's journey. This is how you attract prospects most likely to convert into leads and secure those sales. An effective strategy to attract visitors to your site is publishing content your target audience is interested in. Complete a competitor analysis and research the type of content companies in your industry are producing. You can also survey existing customers to ask them about the sort of content they'd like to see. 
Establishing key buyer personas gives you a clearer idea of who your target audience is. A persona is a fictional character that represents a broad audience that is interested in what you do. Knowing who your personas are will help you produce the content they want. These could be blogs, videos, or infographics – as well as the topics they want to be covered.
Once you've established what your audience wants, it's time to publish it and promote it. Online, there is a sea of content, it's easy for your website to get lost in the crowd. Enrich your on-page content with relevant keywords that improve your website's ranking on search engines. Publish the latest content on social media channels to encourage your followers to explore the information you're providing. 
Understand where and how customers interact with your brand by mapping customer touchpoints. A touchpoint is any contact a prospect or existing customer has with your brand, at any stage in the buyer's journey. If you know your business's primary touchpoints, you can enhance the user experience by mapping your marketing strategy around these.
Demonstrating Return on Investment – ROI
Tracking your return on investment across every activity or action marketers take is difficult. It's also challenging to allocate the time to measure the success of every individual task. Last year's Hubspot's 'Not Another State of Marketing Report', showed that less than 55% of marketers surveyed measured the costs of customer acquisition. Measuring ROI shows you where to invest your budgets for the following year. If a particular tactic works best, investing more spend has the potential to return higher sales or leads.
It's crucial for marketers to prove that their activities are providing a proven return on investment (ROI). ROI in digital marketing is the measurement of the profit or loss created from a campaign compared to how much money was invested. Tracking ROI showcases success and demonstrates that you're delivering tangible results.
The Solution
Measuring the return on investment needs to involve communication between marketers and the sales team. Understanding where a prospect entered the buyer's journey and how they turned from a lead into a customer, allows marketers to see what actions were successful.
However, there are many ways of measuring returns. Is the aim of an action to create a conversion or build brand awareness? How you measure your returns depends on what your goals are. Whatever your objectives are, ensure you track the cost needed to achieve them.
To understand the success of a marketing campaign, it's important to measure KPIs and metrics. For example, the cost of customer acquisition, sales growth, and the traffic to lead ratio. These metrics indicate whether your efforts are effective at achieving your goals.
Working From Home Challenges
Not entirely exclusive to the marketing industry, but as a marketer, you'll be aware that to succeed in your role more often than not, you need to collaborate with a number of internal or external teams. In the last 24-months, more people have had to work from home than ever before in recent history. This has presented several challenges. The shift to remote work seemed to happen overnight. Businesses in a wide range of industries had to establish new ways of communicating and operating.
The Solution
It's important that when working remotely marketers communicate continuously with one another. This fosters alignment on strategy, actions, and ensures everyone has a clear idea of objectives. Share documents that outline tasks and deadlines, this enables everyone to view what they need to do.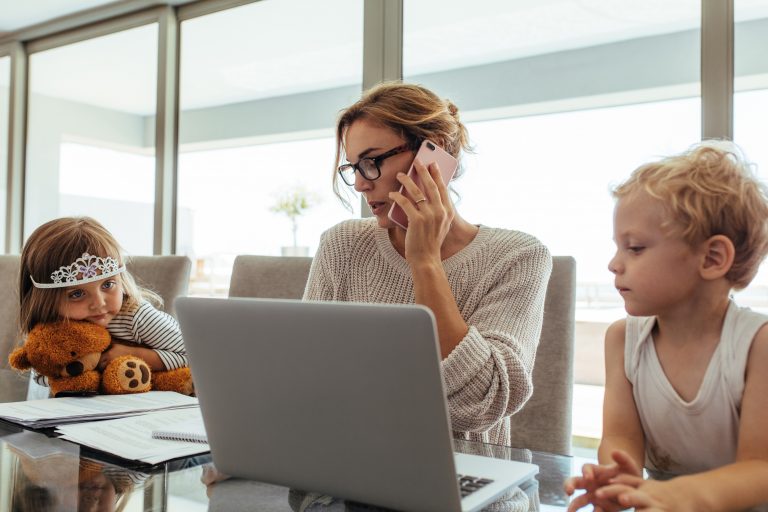 Developing An Effective Content Strategy
Content is a specialist area within an overall digital marketing strategy. Publishing the right content is a cost-effective way to drive a large volume of traffic to your website. It can build brand awareness, increase conversions, and push prospects through the buyer's journey. Content marketing presents several challenges. Firstly, like many problems digital marketers, content takes time to produce. It also requires a specialist skillset to curate a bespoke content strategy that drives results for your digital marketing campaign. 
The Solution
Outsourcing content creation reduces pressure on marketers and alleviates time constraints. There are also many different forms of content such as videos, blogs, and infographics which are all great ways to achieve your goals. Working with an outside content creator ensures their entire focus is on your content strategy and production.
Overcoming Creative Block
Every digital marketer knows the pain of their actions not achieving results. It feels like you've tried everything and nothing works. When this happens, step back and analyse what you're doing. Your goal is to encourage a prospect to enquire about a product, for example. Despite establishing buyer personas, a strategy that's tailored to generate leads, and promoting your business on social channels, people still aren't clicking onto your site. When this happens, despite all your best efforts, it's disheartening and can lead to a creative block. However, it's a simple hurdle to overcome if you know how to.
The Solution
Take the time to think about your next steps. Write down your goals and what actions you can implement to achieve them. If you've done everything you can think of, speak to your colleagues. Collaboration is often the catalyst for the most creative ideas in marketing.
Securing Marketing Budget and Investment
For digital marketers, it's not only enough to think of a great idea. The brainstorming and lightbulb moment is the first step. Before you can put your new strategy into action you need to justify that it's beneficial and will deliver ROI. If you can't, it's unlikely you'll secure the budget to proceed. This issue may seem like it comes down to proving ROI. However, sometimes it isn't simple to prove your strategy will directly generate revenue. Your campaign goals should reflect your overarching business objectives, if your business wants to double the number of sales by the end of the year, how can you assure stakeholders that your strategy will support achieving this? Examples of campaign goals that ultimately feed into the success of the wider business could be to build brand awareness or improve the user experience on the website. 
The Solution
Whenever you think of an idea, ask yourself why it is beneficial? If it's not a direct revenue driver, this is even more important. In successful digital marketing, every action has a purpose. Clearly conveying why you're doing something makes it more likely your requested budget will be agreed upon. Use data to explain your points and track the results of your plan to establish whether it was a success.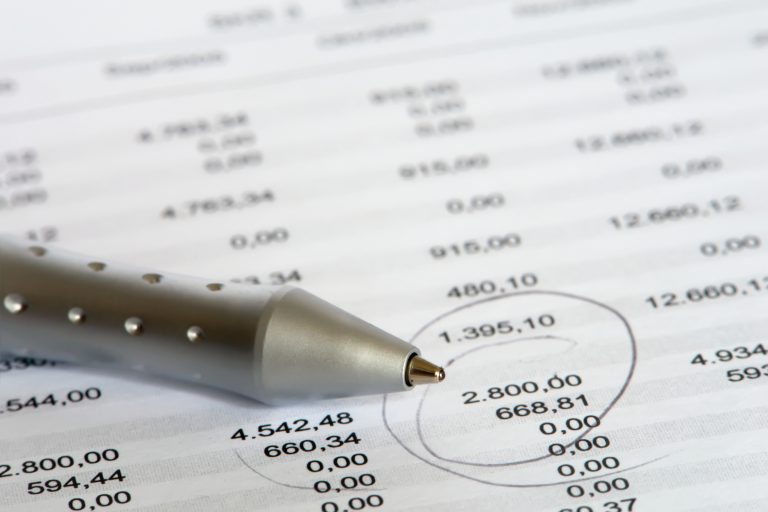 Adapting To Changing Trends
Trends change every time we as marketers draw breath. Despite the difficulty, it's an important part of the role to stay on top of new trends in the digital space. Understanding the latest Google core algorithm updates, new competitors in your industry, new government regulations, and how they can affect your strategies is a big challenge. Keeping up with changes ensures your marketing is relevant and you react to changes in your industry's space. However, you need time to hear about information, and even more to understand it. 
The Solution
The key to being able to adapt to trends is routine. Make time to read blogs and look at digital marketing news sites. Doing this every morning creates a beneficial habit. You can also set up Google Alerts on topics; when they're newly posted results on something you've flagged the service notifies you via email.
Competitor analysis is also a great way to keep up with trends. What are your competitors doing? Is it successful and if so, why? However, this research doesn't only have to be on competitors, network inside and outside your industry. Reach out to those in the know and engage with people. Sharing knowledge is a great way to build your skillset and keep up to date with the latest trends.
Securing Sales
Your marketing efforts are generating high volumes of leads; however, they aren't converting into sales. Often this happens because potential customers are not seeing your business at the right stage of the buyer's journey. This journey is a clear pathway everyone follows before making a purchase where they become aware of a company, research what they offer, and decide whether to buy or not.
The Solution
The buyer's journey consists of three stages: awareness, consideration, and decision. As marketers, you need to have a strategy that helps lead the transition from initial awareness to making a purchase. You can do this by publishing content targeting personas at different stages of the buyer's journey.
Using inbound marketing methods, you can attract high-quality leads by showing them valuable content. Once the prospect has transitioned from awareness to consideration, the sales team should engage with them. Communicate with the sales team and establish a clear sales process, this should ensure that the right people are being contacted at the right time with the right message. 
Digital Marketing at Loop Digital
As digital marketers, we more than understand the challenges every marketer goes through. From day-to-day challenges to larger hurdles like implementing campaigns. These are a few of the solutions we use to overcome barriers and continue achieving tangible results for our client-partners. If you're looking for ways to solve your digital marketing problems and deliver great outcomes, get in touch with our team of experts today.