Posted on 22/12/2022 by Lisa Cowley
The Best Digital Marketing Tools & Software
Unfortunately for us marketers, there isn't a magic wand we can wave that will research, write, create, publish and share all of your content for you. However, there are a variety of different paid and free tools available to make the content creation process even easier and more efficient.
In today's digital world, it's essential to have the right tools to help your business stand out and reach its target audience. From keyword research to content creation, these tools will help you streamline your marketing efforts and get the most out of your online presence. Whether you're just starting out or looking to upgrade your current marketing toolkit, we've got you covered.
Keep reading to learn about the top digital marketing tools for research, content writing, and content creation and publishing
Digital Marketing Research Tools
Creating content that is truly trustworthy and authoritative is a challenge, but this challenge can be lessened with the help of some good, comprehensive research.
Your persona insights will help guide your decision-making during the research phase of your content production. In addition to this, there are various tools you can use to confirm you're moving in the right direction as well as outsmart your competitor's content with stronger, more innovative information.
Google Auto-Complete
Let's start with a free tool, Google's Autocomplete tool was introduced to help users get to their search query results quicker. Google's algorithm predicts your full search query based on trending data and personal usage. You probably use the tool all of the time without even realising it, but you can also use it to conduct top-level research into trending topics in your sector.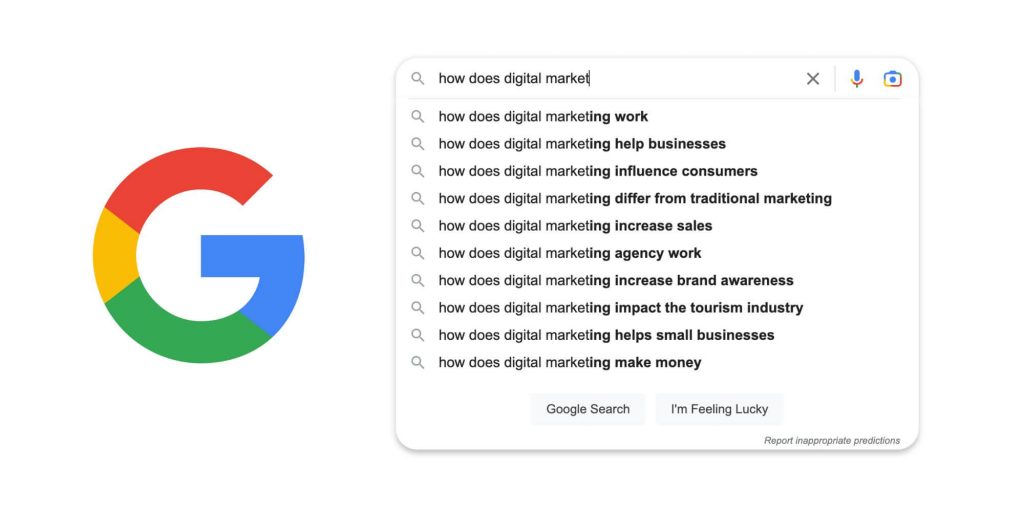 Simply start typing the beginning of a question or phrase relevant to your industry, Google will then suggest a variety of on-trend long-tail keywords that you could build into your content plans.
Google Keyword Planner
A level up from the standard search tool, Google Keyword Planner is a keyword management tool in the Google Ads ecosystem (you'll need an ads account to access it, but you can set this up for free). The Keyword Planner will enable you to discover new keywords to target as well as get the search volume and forecasts to see their potential performance.
You can use the search volume and forecasts to decipher which keywords you can target your content towards. Remember though, the higher the search volume the more competitive the keyword will be so aim to go for key terms in the middle ground first.
AnswerThePublic
Another great free tool outside of the Google ecosystem. Like many other digital marketing tools, this one is simple to use and offers some really useful insights. Drop in your keyword or topic into the search bar and revel in your findings. The tool will generate an illustration that includes various, what, when, why, where and how questions that users are currently searching for, helping you discover the burning questions you can provide answers for.
Semrush
SEMrush is a paid/premium tool with an abundance of different features that can support your business in almost all of your digital marketing activities, from SEO to your website health. Looking specifically at the Content Marketing Platform within the tool; it can help you identify the best topic for your brand, create a plan, write and optimise your content, and then track and measure the performance.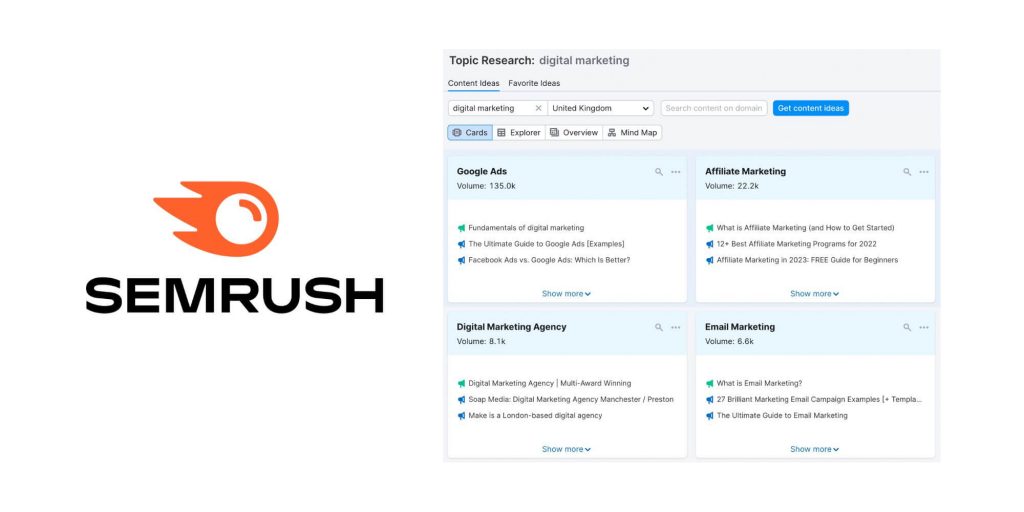 The SEMrush content tool is so feature-rich that we can't cover all of the benefits within this section, it's worth checking it out.
Copywriting Tools
Content writing can be a challenge, specifically if you're required to write about subjects you're not entirely familiar with. Consumers nowadays expect to find and read content that is easy-to-read, grammatically correct and unique from other content they may have seen before. To help you do this, we've included a handful of tools to make your content writing process a smoother one.
Grammarly
This AI-based writing assistant provides various content editing tools in an all-in-one, user-friendly interface. Aside from your standard grammar, spelling and punctuation checks, the tool utilises its AI to make suggestions on how to improve your content, right down to evaluating your tone of voice.
Yoast
Yoast is a WordPress plugin that reviews the content on a webpage for its SEO-friendliness and readability, calculated via the Flesch Reading Ease score. From these findings in the Yoast tab, you can then work to make SEO improvements and enhance the user experience of your content.
Online Theasaurus
Sounds like a bit of a silly one, but to perfectly optimise your content for search engines, you need to ensure you're using variations of your desired keyword. It can often be a challenge to create content targeted at a specific term without 'keyword stuffing' – using the same keyword an unnatural number of times.
With a thesaurus, you can look for various synonyms to enhance the relevance of your content as well as provide a natural reading experience for your visitors.
Content Creation Tools & Software
Creating visual content can be a time-consuming and resource-draining process. We would always recommend hashing out a solid plan for your creative content to mitigate the risk of wasting time. Finding the right tool for your creative can feel like a minefield as many tools offer 'Freemium" subscriptions and various other packages it can be difficult to determine what your business needs. Here are some of our recommended tools:
Canva
This tool has recently exploded in popularity in the creative industry for its vast number of tools, templates and easy usability. Offering both a Free and Paid-for subscription, Canva boasts a variety of image and video editing tools with a huge catalogue of templates to get those creative ideas flowing.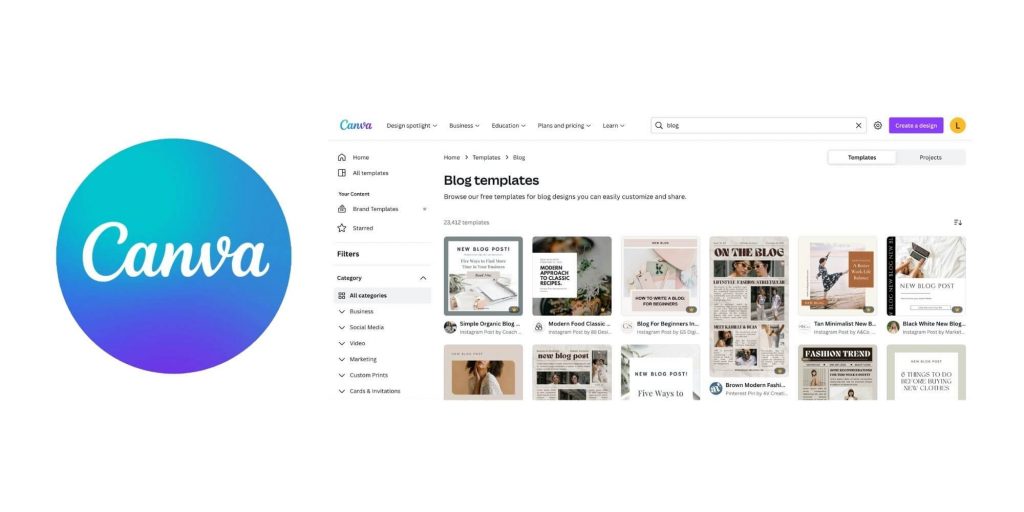 Whilst it might be tempting to roll out several different pre-made templates, remember your creative assets should always be created with your brand guidelines and style guide in mind. For generating quick assets for social or visual mockups, Canva is the tool for you. On the video side, however, whilst they are still rolling out new features, it's a little basic so don't expect to create a multi-million-pound asset on the platform.
Adobe Creative Suite
Whether it's Photoshop, InDesign or Premiere Pro, the Adobe Creative Suite has your visual content creation covered. Adobe CS boasts a variety of powerful tools that can help you create the most stunning visuals.
Covering video, images, animation, web UX and UI, logo design and so much more, the Adobe Suite is the setup that can do it all. If you're a newbie to Adobe, it might take some time and the use of tutorials to get your head around some of the features, but it'll be a worthwhile learning experience.
Subscription costs vary depending on the suite of applications and the number of licenses your business requires.
Piktochart
Piktochart enables you to create engaging infographics without the need for a graphic designer. Offering both paid and free versions, Piktochart helps you visualise your data in a visually appealing graphic. This tool is perfect for users with fewer design skills or short on time.
The MacOS Pro Collection
The exclusive Apple app collection. Covering Final Cut Pro X, Motion, Compressor, Logic Pro X and MainStage focuses primarily on audio and video.
The advanced video tools share similar features to the Adobe suite but in a more user-friendly interface. With the added functionality to add in third-party templates, titles, generators and other media, you can shortcut your creative build time. The base tool is full of various animations, transitions and titles to support you to create the most engaging video content.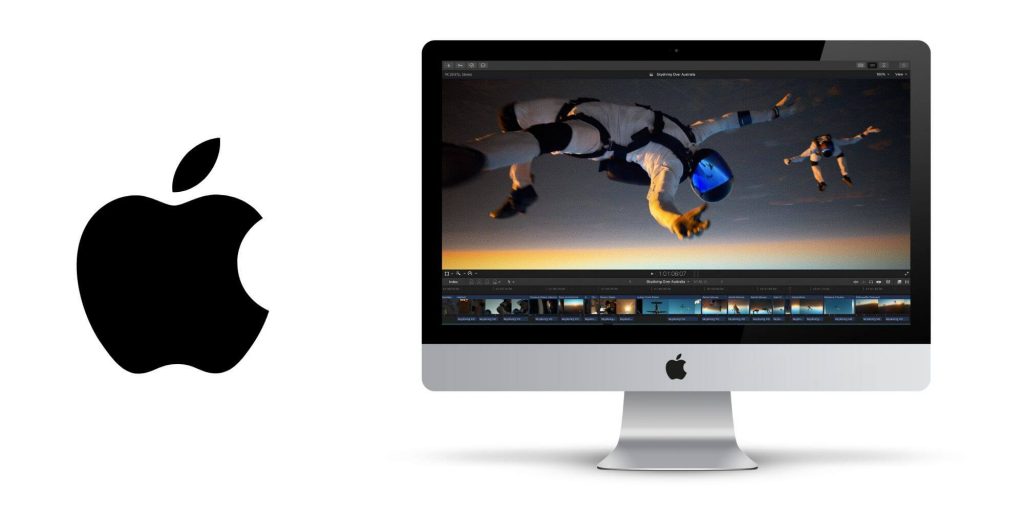 You can add engaging visual effects and motion graphics to your video content with Motion. Making it even easier to create powerful cinematic 2D, 3D and 360° special effects.
Content Publishing Tools
We've covered how important it is for you to maintain a strong presence online, but we also recognise the challenges of regularly publishing your content. To help make the publishing process easier for you and automate several management steps, we've compiled a list of some of the best publishing tools for social media and email marketing.
Sprout Social
Sproutsocial is quite a vast tool, covering various features you would come to expect from a publishing platform. The tool offers a variety of different plans that vary in cost and functionality. For the most basic subscription, you can build out your content calendar as well as draft, queue, schedule and publish your social content.
Sproutsocial also enables you to read and respond to your social profile direct messages, all from one inbox. A handy feature for businesses that utilise social messaging for customer service.
HubSpot Marketing Hub
HubSpot is a cloud-based CRM designed to align marketing, sales and service teams. Looking specifically at the platform's publishing abilities, the HubSpot marketing hub offers marketers the ability to manage their social, ad and email content all in one place.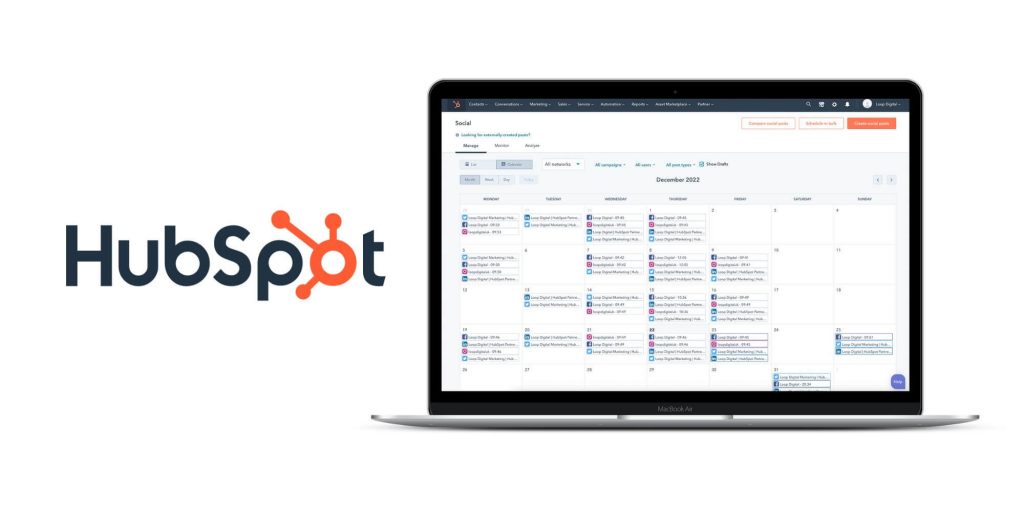 With the added ability to create different campaigns and build out a content calendar and various other advanced tools, HubSpot could be your new best friend. Subscription tiers and packages vary greatly but you can get access to some of the features with a free account.
MailChimp
Mailchimp has evolved into a platform much bigger than just email. Mailchimp's service offering varies from their CRM, website builder, landing page and form creation as well as much more. In terms of its publishing capabilities, Mailchimp now competes with HubSpot, offering social media management, ads, and email marketing all within one hub.
As with HubSpot, you can register for an account for free for limited access to their features, or start one of their premium offerings at a relatively low cost.
Finding The Right Marketing Tools For You
There are many digital marketing tools available that can help with research, content writing, content creation, and publishing. We've outlined a number of examples of the tools currently available. In the future, we expect many more marketing tools and software to emerge in the market, helping us to do our jobs more efficiently.
Whilst some marketing applications are free and others are paid, it's important to choose the tools that best meet the needs of your business. The tools you choose to invest in should help alleviate barriers and ultimately make it easier for you to achieve your objectives.
Loop Digital Marketing Tools Hub
In addition to our paid services, we've recently launched our Free Marketing Tools Hub. The new hub strives to help brands discover new opportunities, mitigate vulnerabilities and scale their online visibility. Go and check it out!
At Loop Digital, we help businesses effectively promote their products or services and reach their target audience through various marketing channels and strategies, including social media, search engine optimisation, content marketing and much more. To find out more about how our talented team of marketing experts can support you, get in touch today.
Looking for your next opportunity?
Digital marketing careers
We're always on the lookout for talented individuals to join our ever growing team. If you think you'd be a great match for Loop Digital, we'd love to hear from you.

Stay in the loop... subscribe to our newsletter for all the latest industry news
"*" indicates required fields