Now, more than ever your brand's reputation can make or break a potential sale. Your brand's reputation is often key to securing new customers and retaining your existing ones. Accumulating a 'bad rap' is dangerous territory, even for the biggest of brands.
With that said, often reputation management is not high on the list of marketing priorities. It's often something you come back to only when you have to, such as when managing a complaint and so on.
But in fact, reputation management should be what you revolve everything around, from your marketing to your business itself. Not only will it improve the effectiveness of your marketing efforts by helping you prioritise what's most important for your business, but it will also help you improve the way you work as well as the products or services you provide.
But how?
Before we jump into how to best manage your reputation let's lay out what reputation management actually entails and then we can understand how to build upon it, enabling your brand to reap the rewards.
What is Reputation Management?
Reputation management or rep management is the practice of monitoring and influencing public perception of an organisation or individual person, generally by using online, sometimes offline, platforms to promote positive information about that entity. Today, modern reputation management strategies commonly utilise marketing, PR, SEO and many other techniques.
Your brand's reputation can also help you understand how others perceive your business. This unique perspective can offer insights into how prospects and customers see your brand, enabling you to identify what works and what doesn't. Often it can be a challenge for you to detach yourself from your brand, public perception empowers you to analyse your business from a unique point of view.
The management of your reputation should be ingrained into your overall marketing and customer service initiatives. Brand reputation management is increasingly becoming a priority for businesses across various industries and sectors. This is because consumer behaviour is shifting, meaning conversations about your brand are happening online and it's crucial that you can control, or at least influence, the narrative.
Positive reputation management helps to inspire customer loyalty and affinity with your brand. It can fuel the growth of your revenue and business's bottom line by helping new customers make confident purchasing decisions.
Historically, reputation management was more relevant to big brands and was often associated with traditional media, such as press and broadcast advertising. The business challenges of today have paved the way for online reputation management (also known as ORM or e-management). With the internet and social media being so prevalent in modern-day living, managing the online perception of an individual or a business has become a core part of every reputation management service.
Benefits of Reputation Management
So how can effective reputation management impact your business and how can it be advantageous to you? In short, a strong reputation is the foundation of any successful business. With the rise of social media coupled with the utilisation of search engines, it's more important than ever to have a solid reputation online.
Dominate Search Results
Online brand reputation management plays a critical role in enhancing your business's visibility online. This is made even more crucial for businesses that are within particularly saturated markets. A strong authority in search engines is like free advertising, the bigger your visibility is the more users will be attracted to your brand.
Things such as online reviews can have a huge impact on your business, they can provoke confidence in users but they can also influence your SEO. Search engine algorithms recognise that more and more customers explore reviews when making their purchasing decisions. It goes without saying that the stronger your visibility is in search, the larger pool of online users will be exposed to your brand. Meaning more traffic, conversions and sales for your business.
Grow Your Thought Leadership
When reputation management is done correctly it can build trust and credibility for your brand. Brands that have built and maintained a positive reputation will be recognised as thought leaders in their market.
Over time, more users will learn about your reputation as a thought leader, portraying your brand as the go-to resource when prospects have a question or challenge that requires a solution.
Increase Your Customer Lifetime Value (CLV)
Being in marketing, we're sure that you're already aware that it's much easier to upsell or retain an existing customer than it is to generate new ones. One of the many benefits of effective reputation management is increasing the average customer lifetime value by maintaining solid relationships and enhancing credibility.
More specifically, the key to this lies within the way your business handles feedback, both direct and indirectly from your customers. Whilst it's great to receive positive feedback, the power is in how your business can turn a negative into a positive. The handling of customer grievances, particularly in public channels and forums, can quickly encourage or dissuade customers from your brand.
Although it's not all about handling complaints, rewarding customers who share positive sentiments about your brand is another example of how you can prolong their loyalty to your brand. Which also has the potential to attract new customers via referrals.
Attract Valuable Employees
Although this one won't impact your marketing per se, it can impact your business's ability to generate revenue. Professional and skilled staff are critical to the day-to-day management of any successful business. Increasingly the job-seeking process is about hitting criteria for both the employers and the employees.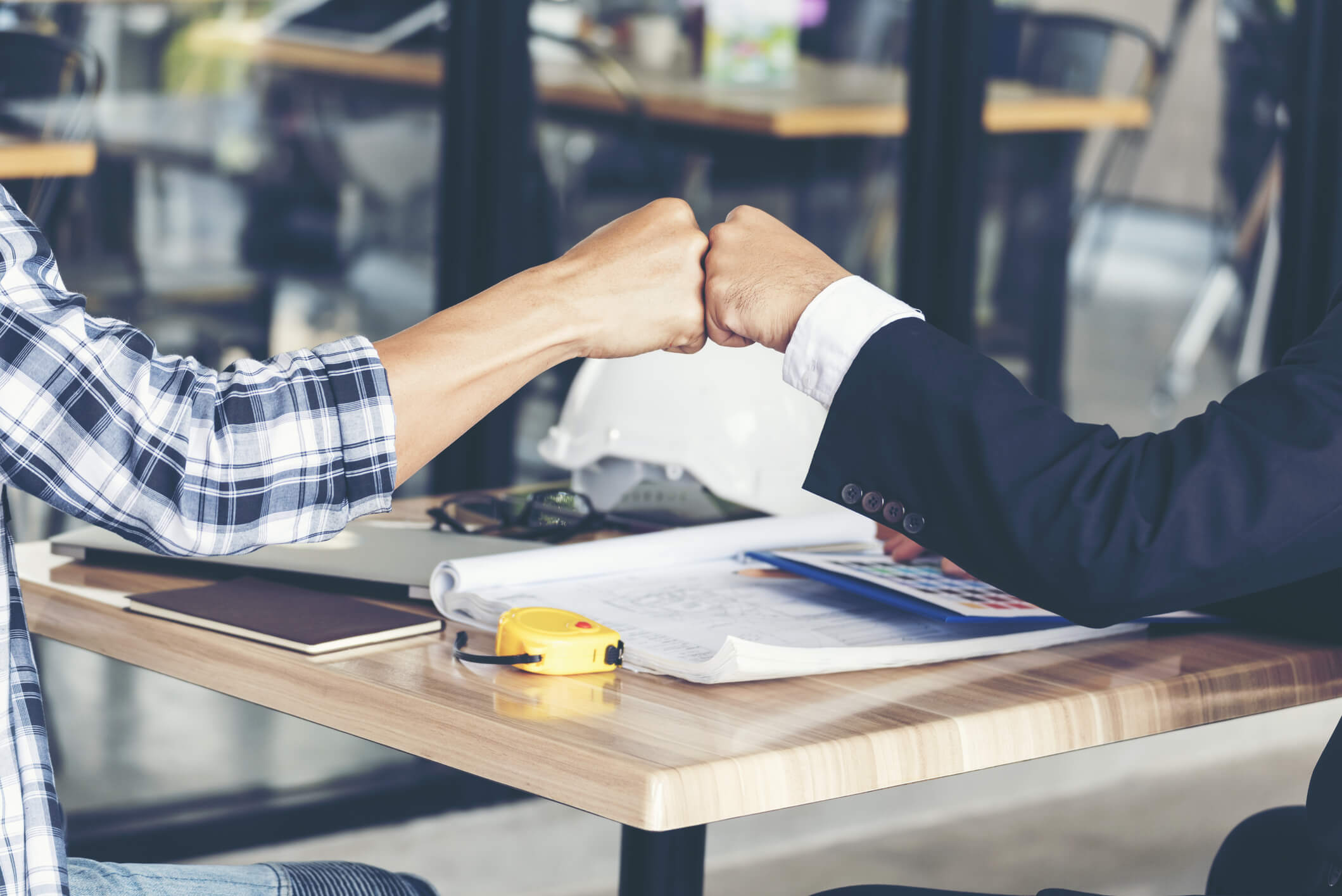 More and more applicants, particularly amongst the younger generations, will reject a job offer from companies who have a bad reputation online. Believe us when will tell you that your candidates will be conducting their own research into your brand whilst you're reviewing their CV. An impactful reputation management strategy can help portray your brand in the best possible light, a light that can attract high-performing and motivated employees to your business.
Improve Your Bottom Line
We feel this one more or less goes without saying having explored the other benefits. With stronger visibility and credibility online, customer loyalty and valuable employees, your business can reap better rewards.
Before committing to any purchase, there will be a consideration period where your customer will be contemplating their purchase. This consideration period is further extended depending on the cost of the product or service at hand. During this process, prospects will be researching and comparing your brand alongside your competition. Businesses with positive reviews and testimonials will undoubtedly have the upper hand compared to a brand with little to no feedback from customers.
Why Reputation Management Should be a Marketing Priority
So if our benefits weren't enough to convince you, let's explore why reputation management should be a marketing priority for your business.
However you choose to market to your customers, one thing that is inevitable is that potential consumers will look you up online. Your digital footprint speaks volumes about your brand, and a poor one (or perhaps even worse, a non-existent one) could drive them into the checkout basket of your more prominent competitors.
Reputation management, especially online reputation management, can be a powerful asset for your business: helping you connect with new customers and provide better experiences for your existing customers.
Top 5 ways to build your brand's reputation
As outlined at the very start of this article, reputation management strategies are normally crafted with an omnichannel approach. Utilising a mix of tools and techniques that help paint the best possible picture of your brand. So what tools should you be using?
Search Engine Optimisation
Social Media Marketing
Press and PR
Reviews & Case Studies
Content Marketing
Search Engine Optimisation
One of the most efficient ways to build upon your brand's reputation, particularly in the eyes of search engines is to create topical relevancy and acquire natural links from other websites in your niche or in your local area. This helps demonstrate to users and search engines that your brand is a trusted and respected business.
Although it's not all about the condition of your website's backlink profile. As many of you will know, there're various other intricacies and techniques that come together to create an efficient SEO strategy.
With that said, a well-managed brand should always be on the lookout to identify new ways to influence search rankings and capitalise on opportunities to rank for key search terms.
For more information about how to get started with SEO, download our digital guide today.

Social Media Marketing
Although widely debated, there is a significant case that suggests social signals play a huge part in showing Google that you are popular as a brand, encouraging them to serve your website over other brands in the search results.
Social media also plays an integral part outside of SEO. It gives your business an opportunity to interact directly with your community, receive positive feedback and proactively respond to negative sentiment. The tracking and monitoring of your brand on social is a must.
To get started, we'd highly recommend investing in a tool that enables you to carry out social listening. This will enable you to consistently track and monitor brand mentions or other keywords that are associated with your brand. A word to the wise, these tools are great for keeping an eye on what users are saying about your competitors too. Aside from just seeing what customers say, you can also gain insights into your customer behaviour which could inform the future of your marketing.
Press
The key to many successful marketing strategies is effective storytelling. Press releases and other forms of PR provide a powerful segway to tell and evolve your brand story. Consumers tend to connect with brands when they understand the story behind a brand, it helps to humanise what is essentially a faceless entity they're giving their hard-earned money.
To ensure your press release is seen, shared and ultimately enhances your brand reputation it'll have to be written well. Getting to the point with concise, valuable information tied with a contextual backdrop about your brand is a sure way to attract some eyes to your business's news.
There is a good chance readers will want to learn more about your brand if your 'story' resonates with them. These simple, yet effective connections are what form the foundation of your reputation.
Reviews & Case Studies
This one goes without saying, reviews and case studies are the bread and butter of your business's reputation. Whilst we've highlighted reviews a lot throughout this article, we must also recognise the power of a well-written case study.
Case studies enable your business to demonstrate that you really are what you claim to be. They provide the profound opportunity to, again tell a story about your business but one that illustrates the success you can bring to your market. Case studies can help lift your brand reputation and reassure your prospects and leads that they can make decisions with confidence.
Case studies are an effective tool to build trust which is often the turning point for converting your leads into paying customers. You can learn more about how to build the perfect case study here.
Content Marketing
Lastly, a sure way to build your brand's reputation is by providing value to all that engage with your business, whether they are a prospect, lead or customer. Creating meaningful and insightful content is a quick-win to providing value to your website's visitors.
More often than not, visitors will be landing on your website for the first time. Your job is to impress them with your high-quality content. Aside from producing content that can enhance your website's SEO, consider the topics and keywords that users are actively searching for and how you can provide solutions to their pain points.
In addition to this, you could explore guest posting opportunities. There are plenty of businesses and publishers in your market that would be willing to accept a guest post from your brand. Whilst it helps to expose your brand to new audiences, you should aim to find publishers with similar types of content and target audiences.
With the power of content, your business can enhance its credibility, SEO and thought leader recognition in your market.
Digital Marketing at Loop Digital
Your reputation management should form a part of your wider digital marketing strategy to achieve consistent and sustainable growth for your business. At Loop Digital, we specialise in crafting bespoke digital marketing strategies that help foster growth and enhance brand reputations. For more information on how we can help your business, explore our digital marketing services or reach out to our team today.