First things first, do not underestimate the importance of a case study! A punchy and engaging case study could make the difference between you closing a new deal or losing out to one of your competitors. Case studies can play a huge role in influencing your leads from the consideration stage of their journey into making crucial decisions.
In most buying journeys (including yours!), we will likely conduct some research on a prospective vendor or business that we're considering purchasing from. In fact, just to demonstrate how prominent this behaviour is; according to a Google study, about 53% of shoppers will carry out research before they buy to ensure they are making the best possible choice. Trust signals like case studies, reviews and testimonials are crucial during this process.
Case studies are an effective tool to build trust which is often the turning point for converting your leads into paying customers. In this short guide, we'll cover what a case study is and how it can benefit your business as well as a step-by-step breakdown of how to write a case study that drives conversions.
What is a Case Study?
Essentially, a case study is a visual or written piece of content that effectively demonstrates how you achieved success in a specific scenario. Most case studies will include a mixture of quantitative and qualitative data to support and back up the claims within the content. Depending on your business's services or products, it might be worth including some flashy visual aids to further illustrate your success.
Your case studies should help reassure your prospects and leads that they're making a good choice. During this research stage of the journey, your prospects will need to have access to all of the information that is important to them. Consider your own decision-drivers, what makes or breaks a purchasing decision for you?
With case studies, your business can provide a short but impactful demonstration of how you have supported and provided value to your past customers. This will help encourage your unsure or on-the-fence prospects to move ahead with their purchase.
Besides building trust, your case studies are a great opportunity to exhibit to your prospects why your business stands out against your competition. What did you do that's different? How did you go above and beyond for your customer? All of these nuggets of information will help build a much bigger picture about your brand, one that manifests why your prospect should work with your business.
Why Case Studies are Important?
Case studies help your brand put forward a variety of different perspectives. It's nothing personal but your prospective customer has likely heard enough from you as a business, now it's time to hear from the people who have purchased from you. Case studies help your brand articulate the value of your products and services from an entirely different point of view, one that's free from bias. This helps the messaging resonate with your target audience.
Case studies are essentially the success stories of your business. Whilst you know that your business is great, your leads will benefit from hearing it from others too. In short, your case studies are an invaluable asset that will help you put the 'proof in the pudding'.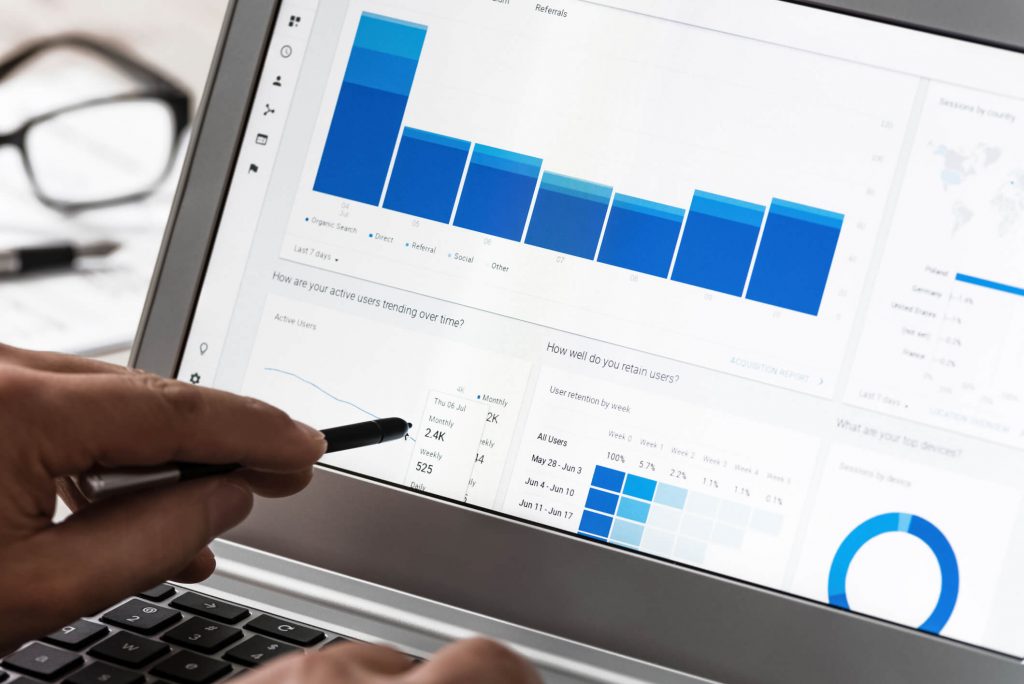 Build Trust
Aside from being a good asset to have, your case studies offer the perfect segway to build upon one of the fundamental goals of any digital strategy; trust. Without trust, you cannot and should not expect your prospects to purchase from your brand.
Although there will undoubtedly be other avenues where this trust can be nurtured, case studies offer this at the perfect time in the buyer's journey. Case studies will likely be explored when your lead is at the peak of their consideration stage, often your business will be compared against your competition. This will present the crucial opportunity to really push your unique selling points, and articulate the value of working with your business. As we've alluded to already, it could make or break the purchasing decision.
Tell Your Strategic Story
With all of the facts and data in hand, you'll have the opportunity to demonstrate the value of your business by storytelling. Within this story, you can highlight all of the information that you deem as important, but also, you can walk your prospects through a typical customer journey.
Whilst the storytelling narrative of a hero's journey might seem childish, it's one of the most effective ways to effectively articulate your process.
Your main character will ultimately be the client or customer, they discover a problem or face a fierce challenge, then boom, incomes the knight in shining armour (you!). What did you do or provide to help your hero overcome their challenge? Why was it relevant and how did it help them resolve their problem and find long-term success?
This 'story' will help your leads understand your solutions from the perspective of a customer, helping build affinity with your brand and influence their decision-making.
Social Proof
Increasingly modern consumers are influenced by the opinion of others, and their purchasing behaviour is not exempt from this scrutiny. When it comes to marketing, social proof is profoundly important, it essentially helps accelerate the decision-making process. If others have deemed your business as a reliable, trustworthy vendor, what's to stop others?
There are a variety of different types of social proof but with regards to your case study strategy, we're looking predominantly at the 'User Social Proof'. Defined simply as 'user success stories'.
Simply claiming your 'business is the best' is not enough. Modern consumers expect and want the facts that support these claims. Fail to provide this and your prospects could look elsewhere. You can mitigate this risk by providing a suite of comprehensive case studies that represent your brand as 'the best' without having to explicitly say it.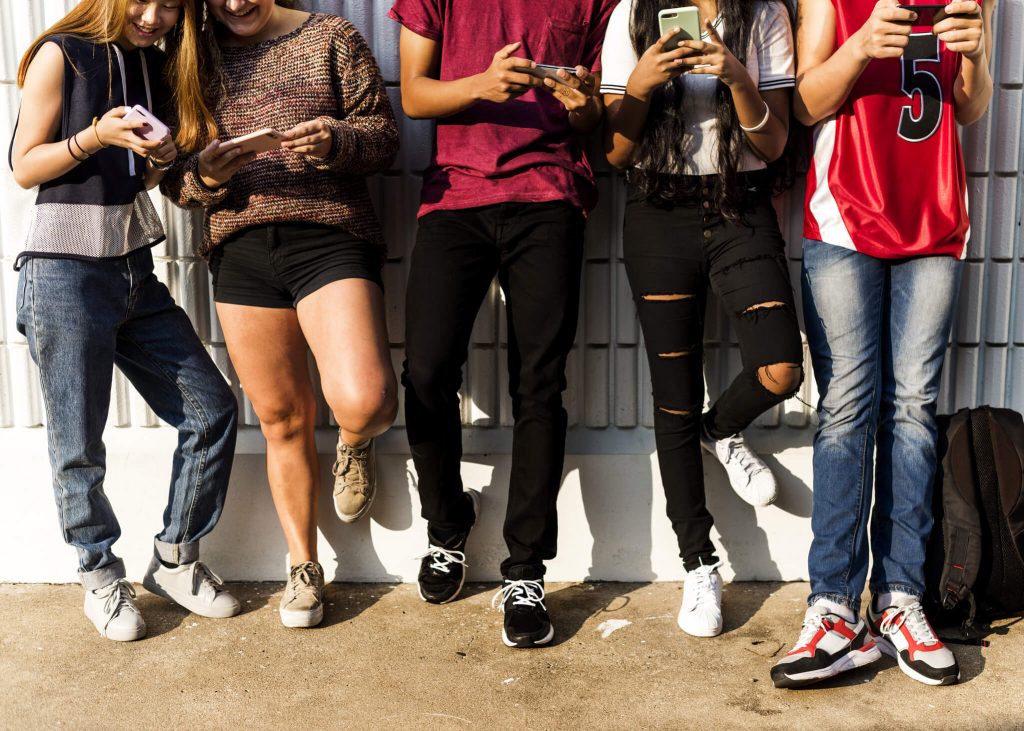 Recyclable Data & Information
Gathering the data and information for your case study can take some time, depending on your business, the scale of the project and other variables. However, with that said, case studies are a hugely cost-effective tool to have in your marketing arsenal. Aside from the time it takes to produce the content, they require next to no investment.
In addition to this, your case study content doesn't just have to exist as a case study. The data collected for your studies can be embedded in various multimedia content. From ads to videos, the cold hard facts that demonstrate the success you deliver can be repurposed to reach an even bigger pool of users. Depending on the data you collect, this information can often be used in multiple touchpoints and in various marketing channels.
How-To Write an Engaging Case Study
Now for the bit you've been waiting for! Below we've outlined the key steps you should follow in order to create an engaging case study. Please bear in mind that every industry is different, so you may need to add in additional steps to suit your niche and market.
Choosing Your Subject
Finding The Facts
Structuring Your Case Study
Creating Your Visuals
Evolve Your Case Studies
Choosing Your Subject
When identifying the ideal customer to build your case study around, consider how well your prospects and leads can relate to them. Your business can trade with anyone right? But who do you ideally want to target, and who is your target market? Ideally, you'll want to choose a subject similar to your ideal buyers to maximise the resonation of your content.
As well as finding a customer who resembles your target market, you also need to consider the story. Will their case study be a good representation of some of your best work or your happiest customer? Try and steer clear of mediocre results because you'll need to include strong and punchy results and data later on.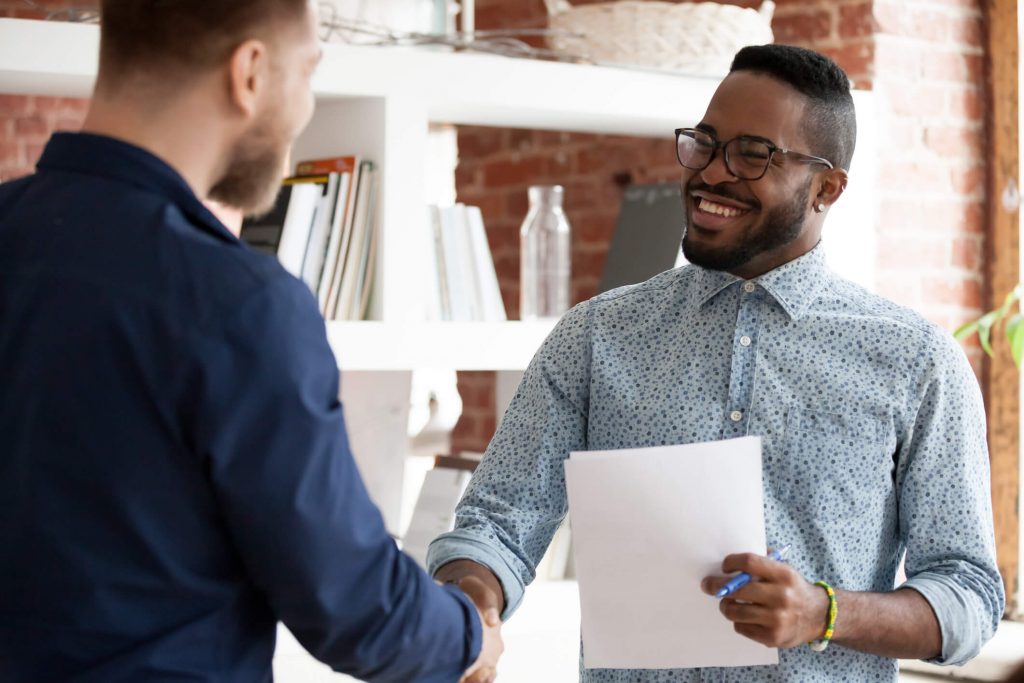 By this point, you should have identified your ideal candidate, but before we jump into introducing your subject, there is one thing to check first. Depending on your business and the terms and conditions of your agreements, you may need to get permission to share their data in your content. Depending on the customer/client's response, you may need to anonymise their business identity.
Finding The Facts
The key to any successful case study boils down to the information and data included within the content. You need to ensure that your data is crystal clear, nobody wants to feel a victim to smoke and mirrors and wishy-washy numbers.
Try and steer clear of phrases like 'Doubled Sales' and include the clear metrics, this will simplify your content and increase engagement. You need to ensure that the stats you choose to include are relevant to the overall story you're trying to tell. Your metrics should demonstrate where your customer began and where they ended up with your business's support.
Don't forget to link it back! As well as making sure your metrics are relevant, you should, where applicable, link them back to the goals and objectives of the customer. How many new subscriptions did they want to see? How many did you achieve? All of this information will demonstrate how successful your business was in helping your client achieve their goals and overcome challenges.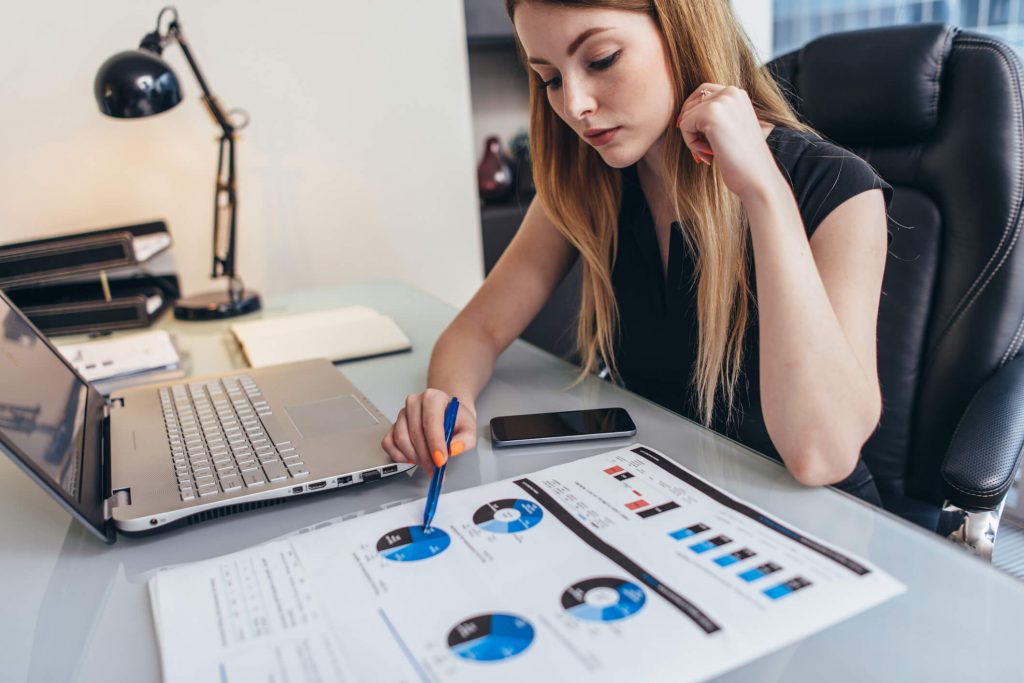 Structuring Your Case Study
Don't forget, that your case studies should be compelling, articulating the effectiveness of your products and services. But, to do this efficiently you need to provide your readers with the context surrounding 'what you did'. Without context, your case study could simply be words on a page.
Your story should be clear, relatable and digestible. By breaking your case study down into the following sections you'll allow your readers to understand the full story in a succinct way:
Introducing Your Subject
The Problem and/or Goal
The Solution
The Results
Conclusion
Introducing Your Subject
To kick-off, you should always introduce your client or customer, if they've permitted you to do so! Similar to one of our previous points, your introduction should help build affinity between your existing customer and new prospects. Shared experiences can help enhance the effectiveness of your case study.
The Problem and/or Goal
Each of your products or services should be a solution to a problem. After introducing your subject you should talk your reader through their problem or goal. If applicable, discuss the larger impact of the issue, this will help emphasise what was at stake and the need for your solution.
The Solution
This section should roll nicely into the solution section. Under 'the solution' you should discuss how your business helped your customer or client overcome their challenge or achieve their goal. The segment should discuss the unique propositions and features of the product or service in question, don't forget to link back to your customer's goals and challenges throughout.
Try to keep this segment concise, it's often easy to go off on a tangent, particularly when discussing how great your product or service is. The key here is to be as accurate and concise as possible, your readers should be left to form their own opinion.
The Results
To get started, your results section should be about tying your case study together. Think of this part as the 'big reveal'. The way in which you structure this section is entirely down to your business and what you have to offer.
As a top tip, consumers love to see progress. Being able to demonstrate a jump, boost or increase in whatever metric relates to their goals would be perfect here. This section should contain both the hard facts and stats as well as a description of how they were achieved.
Wait! Bear in mind that you don't want to give away the keys to the castle, offer descriptions that are clear but would be difficult to replicate without your business.
The Conclusion
Time to sign off your case study, at this point you've told your story and the consumer has all the information they need. But before they go off and do something else, you need to provide a hook. How will your visitors get in touch to learn more? Consider where in the buyer's journey your users are at this point too, are they close to purchasing? Maybe a demo or price list would be appropriate.
Creating Your Visuals
At this point, your case study is almost complete! Although this step won't be applicable to all businesses, visuals help improve the overall impression and engagement of their case study. Depending on your product or service offering, visuals can help break up what would be a large block of text.
Well-designed charts, graphs and other images can help you summarise your data in a much more efficient way than text alone. Well-designed and high-quality visual assets can make your case study easier to read and nicer to look at. You wouldn't want visitors bouncing off your content because it looks too daunting.
Imagery that contains before and after comparisons is also a strong performer, it helps the visitor truly conceptualise your business's impact. This could be the simple nudge your prospect needs to become a customer.
When it comes to imagery, there are lots of different types of media to play around with. Although we've not explicitly covered it here, videos shouldn't be out of the question either.
Evolve Your Case Studies
Over time, like the rest of your marketing content, your case studies will lose their relevance. As a parting point, it might be a good idea to build out a case study schedule. This will ensure your business regularly produces new case study content and sets appropriate deadlines for reaching out to your customer base. 
In addition to regularly producing new content, you could always update the existing content with fresh information. This works particularly well for ongoing service providers. This will minimise the time it takes to produce the content and ensure your case study works hard for your business.
Content Marketing At Loop Digital
At Loop Digital we acknowledge the great challenge of getting your prospect over the line. With an effective content marketing strategy, your business can influence your leads to move along their buyer's journey in a natural and non-disruptive way.
With specialist copywriters and expert content creators, our team are well equipped to help you discover the wondrous opportunities that await your business. For more information about our content marketing services speak to a member of our team today.