Even if you haven't used a CRM before, you've likely stumbled across the term before or have some knowledge about them. In the last few years, CRMs have exploded in our industry. This comes with the evolution of the software itself, they've become easier to navigate, simpler to learn, and implementation has been streamlined. They've gradually transitioned from an industry buzzword to being a fundamental tool for a vast amount of businesses.
What is a CRM?
A CRM or Customer Relationship Management is a system or software that enables marketers, sales and service team members to nurture relationships with customers. CRMs are commonly used by businesses to support everyday management too, improving efficiency and time management.
Customer relationship management systems have been around for the last 3 decades and have shown no sign of going away any time soon, in fact, quite the contrary. The CRM market is now the largest in the software industry, these programmes have demonstrated value for businesses who require real-time user data. 91% of businesses with over 10 employees now utilise CRM technology. Historically, only the market giants would have had access to this level of tech due to the significant cost they once were.
These evolved CRMs empower businesses, big and small, to drive growth which in turn generates stronger profits. The software itself commonly caters for your sales, service and marketing personnel, whilst some still perceive this technology as an advanced address book, it's simply so much more than that. CRMs empower these teams to build relationships more effectively and provide the best customer experience, from the research phase and beyond the purchase.
What Does a CRM Do?
A CRM is responsible for the gathering of user interactions across all channels in one place. This aggregated data enhances a business's visibility into customer activity as well as illustrate new opportunities to influence your users along their buyer's journey.
Compiling multiple data streams into one place is often a challenging and time-consuming task. CRMs provide a central place where businesses can store, manage and analyse user data. By gaining this valuable insight into your user's data you can more efficiently and accurately nurture relationships.
In addition to providing visibility into user activity, CRMs often harness the capabilities of automating a number of laborious tasks. Another great example of how these systems can greatly improve a business's efficiency.
Once upon a time, tracking user interactions would have commonly been recorded by the bare minimum, perhaps in a spreadsheet or, believe it or not, pen and paper… gasp! But now more and more businesses are supersizing, scaling and growing it only makes sense that this process had to evolve. CRMs are purpose-built for consolidating data in one place, usually, the types of data are as follows:
Contact Information
Website Activity (if cookies are used)
Communication History
Customer and Client History
Besides alleviating data management challenges, CRMs support your business to standardise your sales, marketing and service processes. Creating a number of roadmaps or workflows highlighting the right actions to perform at the right time.
Modern custom management systems have become so much than just storing data though. Advanced programmes have now become the one-stop shop for all business activities. Enabling marketers to schedule marketing activity from automated emails to publishing social media posts. For sales, they empower salespeople to create comprehensive pipelines, score leads and keep a full record of customer interactions. Finally, for service, they equip you with ticketing systems and the tools for customer feedback and referrals.
With all of these powerful hubs working together you can ensure your entire team, across departments, are always on the same page. From a customer perspective, this makes them feel they have a working relationship with one company as opposed to a collection of different people. Everyone on your team can gain a thorough understanding of each user's unique needs, challenges, history and so much more.
How Do CRMs Work?
Customer Relationship Management platforms compute considerably complex data and actions all in the background. CRMs track the actions of all of your prospects, leads and customers across social platforms, email and website channels too. Your CRM silently collects user information to support you with guiding them through the buyer's journey using either automatic actions or manual communication.
At its core, a CRM supports your business with workflow management. Its key functions help your business build relationships with customers pre and post-sales. Depending on your business's configuration, your CRM can be integrated with a number of other key tools. Helping you further coordinate your actions and streamline your own processes.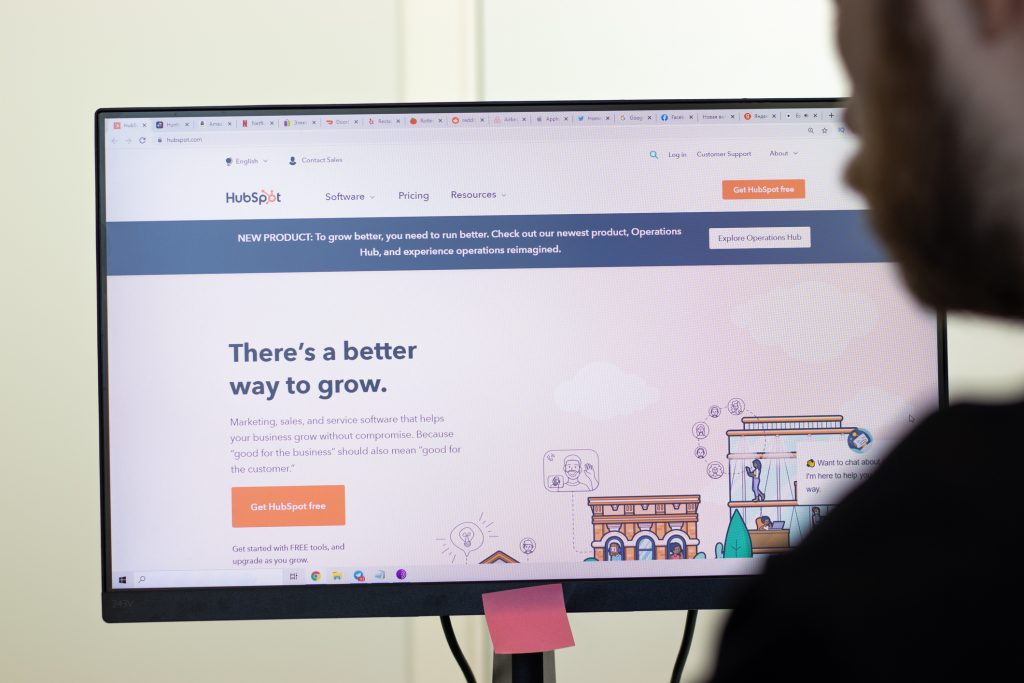 The Benefits of a CRM
There are numerous benefits to having a CRM system, for both you as a business, as well as your end consumer. We couldn't possibly outline every advantage but here's our top pick.
Sales, Service & Marketing Alignment
One of the key benefits of a customer relationship management system is that it enables your business to manage centralised data. There has long been a problematic relationship between sales, marketing and service departments for a variety of different reasons. One pain point that is prominent, is a lack of visibility and information from team to team.
CRMs eliminate the need to go through endless paper trails and email threads to find the answers you're looking for. Over time, you'll collectively create comprehensive user profiles within the platform, enhancing the accessibility of historical information.
On the other side, CRMs cannot be managed solely by the system itself. Your customer relationship platform will require the union of your key departments, each sharing unique data and insights about your customers. For your CRM to work effectively and maximise your return on investment, cross-departmental alignment is a must!
Customer & Client Retainment
With a customer relationship management system, you'll have the tools to improve and enhance the overall customer experience. Boosting satisfaction, retention and service.
By aggregating all of your customer or client data in one place you can quickly establish who your highest revenue-generating and most engaged customers are. Due to the way CRMs compile historical user data, you'll have the ability to tailor communications based upon customer behaviour. Over time, you may begin to see trends in your data that can unveil new opportunities for you to generate conversions for your business.
Aside from being a powerful tool to generate new customers. Having this crucial insight into customer behaviour can support you to generate a plan to retain at-risk customers or reward your brand advocates.
Better Visibility & Organisation
Time and time again we have heard numerous horror stories that have been a result of poor business organisation. To be truthful, it happens to the best of us.
Alongside this, as marketers, salespeople and service team members, we all feel much more confident when we know what to expect. A single source of truth enables you to establish trends and then make more accurate forecasts based upon these findings. Your teams can learn great things from historical and present data. The analytics make use of insights derived from big data to anticipate future customer behaviour. Empowering you to mitigate failures and risks to ultimately craft the perfect end-to-end user experience.
Increased Efficiency
Choosing to implement a CRM strategy into your business will undoubtedly save time on daily, weekly and monthly time drains. With the integrated automation tools and workflows, you can provide engagement and consistency for customers with significantly less input. Whilst we are in no way suggesting that CRMs are instinctive enough to work without your intervention, these platforms are renowned for their time-saving abilities.
Implementing these automated processes can take time initially and will likely evolve over time. But when you consider the longevity of your business's success, it's a no-brainer.
Who Should Use a CRM?
Well today, any business seeking to maintain a relationship with their customers can benefit from a CRM system. Customer relationship management can bring advantages to the whole spectrum of brands of all sizes. However, they can work better and stronger for the following: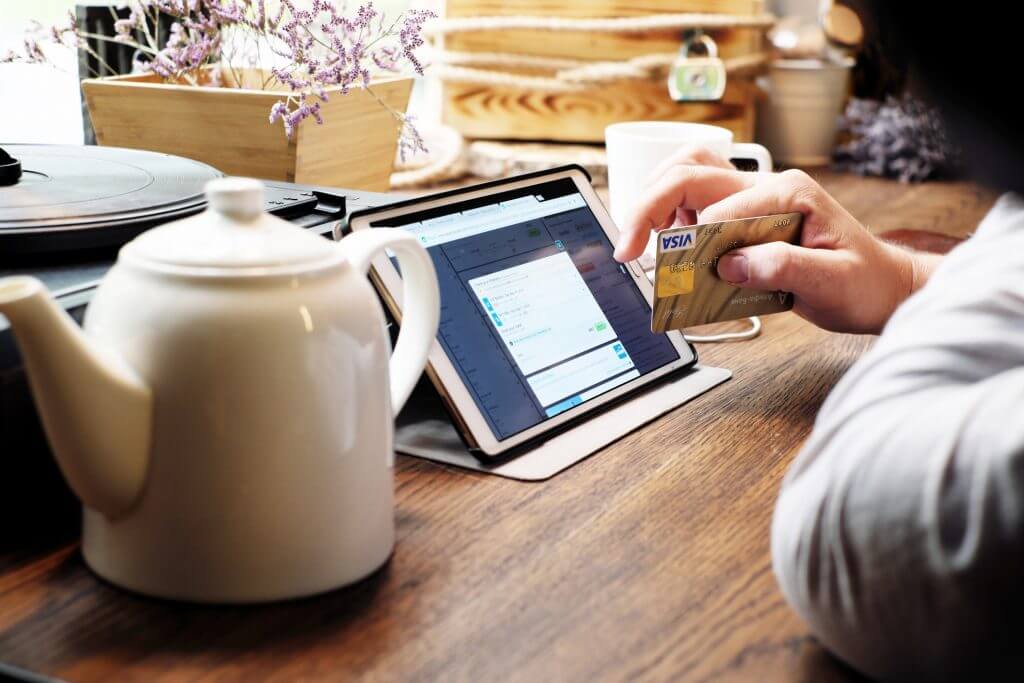 B2B Businesses
Business to business brands often have the need to effectively track leads and customers across longer sales cycles. These businesses are commonly of a fair size, small-to-medium enterprises that require a solution to effectively manage a gradually increasing number of tasks.
Due to the nature of how we conduct B2B research and how purchasing decisions are made within these markets, these cycles are much longer. Often this is due to the larger cost associated with the purchase which requires consultancy or authorisation from other parties in the business. Your CRM can help manage this journey, keeping track of all activities and communication in one place. In addition to this, it will improve the visibility into if or when you're lead is likely to close.
Considered-Purchase B2C Businesses
A considered purchase within a B2C market is commonly something of significant value, similar to the above. A considered purchase is just that, a purchase that has to be considered before a decision can be made. This consideration period tends to also be longer, with ongoing research and 'shopping around ' going on too.
Take the purchasing journey of a new car, it's unlikely anyone will be sold immediately on a new vehicle without having seen it before or previously conducted research. These decisions take time to come to fruition. As mentioned above, a CRM can empower your team to keep track of your customer's needs and enhance their purchasing experience, a make or break it moment for a considerable sale.
Customer Relationship Management at Loop Digital
Loop Digital is an inbound marketing agency, we believe in providing value to prospects, leads, and customers to earn sales. With a heavy reliance on content, we combine our high-quality deliverables with a streamlined and expertly managed user experience. We do this with the support of the HubSpot CRM. As well as utilising the platform ourselves, we're also one of the UK HubSpot Solutions Partners.

With the right management, your business can achieve consistent and sustainable growth with this platform. It can be easy to be overwhelmed by the number of features available. As a HubSpot certified agency, we're here to ensure you get the most out of your investment. Interested? Why not get in touch with our friendly team.