We all know that the survival of any modern business depends on sales, and in this day and age, having a strong, prominent digital presence is required to generate a sustainable stream of sales. To maximise your visibility online and increase your sales, it's crucial that your business has a well-planned and expertly executed SEO strategy in place.
eCommerce can be a ruthless industry, but implementing a bespoke SEO strategy that is built for your business can give you the leg up you need to get noticed by your target audience. Over 63% of all purchases begin with an organic search, even if the purchase is completed in-store. With so many purchases influenced by search, your online visibility is simply too crucial to ignore.
With an SEO strategy, you can empower your business to convert more prospects into paying customers and get ahead of the competition. However, SEO is constantly evolving, and staying on top of it all can be challenging. To help you navigate this area of marketing we've produced the following guide, offering you some actionable methods to get started with your SEO campaigns.
What is SEO and Why Is It Important For Sales?
Before we dive into some of the key SEO methods, let's take a look at what exactly SEO is and how it can enhance your ability to secure sales. SEO or Search Engine Optimisation is the practice of expanding your business's visibility by ranking higher for organic results in search engine results pages or SERPs for short. Essentially, the higher your website sits in SERPs, the higher the click-through rate will be, increasing that all-important opportunity for conversions.
Your ranking will determine where your web pages are placed in SERPs for specific keywords or search terms. Whereas your visibility will be reflected by how many keywords your domain is displayed for in search results. SEO is a key tactic leveraged by around 70% of marketers with the aim of building brand awareness and driving traffic to your website.
In terms of how SEO can enhance your ability to generate sales, essentially it boils down to building your business's reach. By driving more traffic to your website it will provide you with more opportunities to convert these visitors into leads and customers. When executed correctly, search engine optimisation tactics can funnel new customers to your business around the clock.
In formulaic terms, more traffic = more visitors = more leads = more sales. Sounds pretty simple right? However, to generate the right traffic, your business needs to implement the right SEO strategy. Whilst attracting tons of traffic to your website isn't necessarily a bad thing, what's more crucial, is how qualified these visitors are. You can influence the types of traffic that visit your website by crafting a keyword strategy. Your keyword research should outline a number of your targeted key terms to which you should focus your efforts. This will ensure your SEO activities are centred around increasing your visibility for key terms that are related or are relevant to your business and the products/services you offer.
You may have contemplated whether you really need SEO, the answer for almost all businesses is that you do. Unless you're in the very unique position of having little to no competition for your services or products; and it's safe to say that in today's world, that's very unlikely. SEO is ultimately the cheapest tactic to implement into your marketing strategy long-term. Businesses new, old, big, small, can all benefit from effective SEO.
Top 4 SEO Strategies
There are many strings to the SEO bow, it's a multifaceted approach that can be overwhelming to an SEO amateur. We've selected 4 of the best, and easy-to-implement SEO tactics to get you started.
1. Create Engaging Content
Now more than ever your content should be at the forefront of your overall marketing strategy. You should always be looking for ways in which you can leverage your content to provide value to your visitors. In terms of SEO, high-quality content can keep your users on pages for longer, reducing bounce rates and prompting users to visit other topics you have available.
All of which are great signals to search engines that your content is valuable, influencing them to rank your web page accordingly. Each new piece of content your business publishes bestows another opportunity to rank well within SERPs. But creating unique and quality content can be a challenge on its own. If you find yourself struggling to produce content, have a read of the following tips.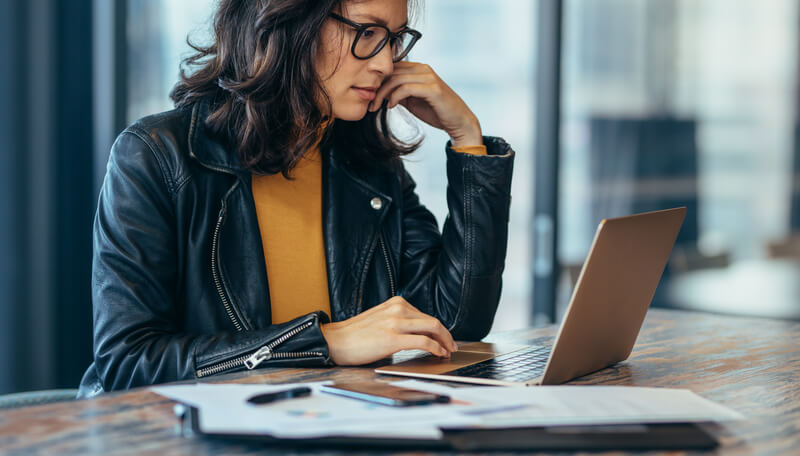 Originality
Google will likely sway preference to web pages that contain different and unique content. You want to create content that answers your prospect's questions and lure them into exploring the solutions you provide. It would be worth creating a content audit to ensure your business is not producing duplicate content as this could have a negative impact on your SEO efforts.
Relevancy
To provide high-quality content, you need to ensure that your information is current and up-to-date. By regularly providing updates or amending content to reflect the current day you'll send a positive signal to search engines. Your 'content freshness' plays a huge role if you're in an industry that follows news or the latest trends. You could look back through your existing content catalogue and work out which pieces are in need of an update; you'll be surprised at the impacts it has on your SEO.
Long-Form Content
Content length is considered to be one of Google's ranking factors, we're not simply looking at word count but more at the information offered in the content. Long-form pieces of content are known to provide more information and in turn more value for users. Google understands that users don't want to spend time performing numerous searches to find what they're looking for; they want more comprehensive pages that cover topics well. Bear this in mind when writing your content.
Providing your website with original, relevant, and explorative content consistently will only help your online presence. Answering the questions of potential customers can draw them into the website and convert their presence into those oh so important sales!
2. On-Page SEO
On-page SEO processes ensure that both search engines can easily understand and interpret the content on your web pages. You shouldn't just cater for search engines though as on-page SEO also relates to the user experience too. You'll need to ensure that your content matches the expectation of your visitors.
You may be thinking… How does on-page SEO help to improve my sales? Well, paying attention to your on-page techniques can help to improve many key aspects of your site. Including user experience, search engine rankings, and page indexing. All of these factors play key roles in converting website visitors into paying customers. Let's take a look at some simple steps you can take to improve your on-page SEO.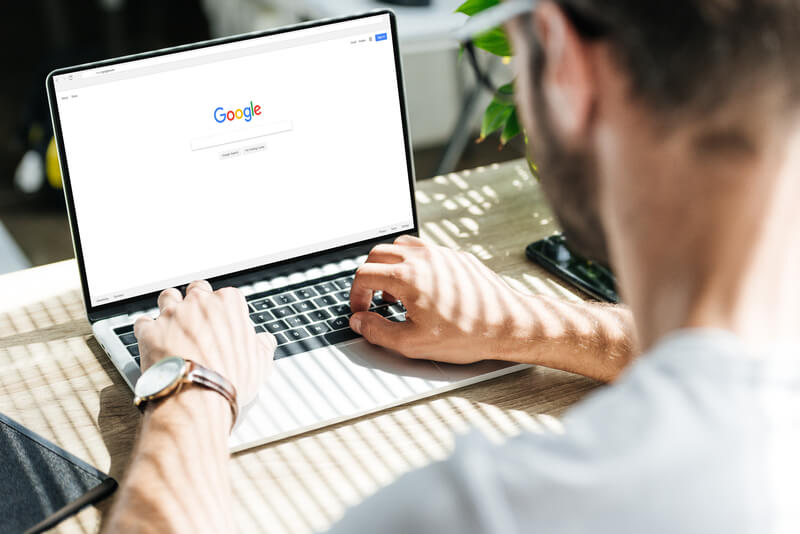 Optimising Headings
Your headings are on-page elements that are used to identify the structure of your content. Split between headings, such as H1-H6, and simple paragraph text. Essentially by labelling your headings it'll make it easier for both your users and search engines to interpret your content. As good practice, we recommend only using 1x H1 tag and 1x H2 tag, the rest of your subheadings can be broken down into H3-H6 tags.
Whilst ensuring your headings are labelled using the correct tag, it would also be worth ensuring your titles are optimised for the target keywords too. Consider what your users will be searching for online to find your content, this will help provide a little more direction.
Links
Providing external and internal links to related topics will help search engines further understand the content within your webpage. Internal links will enable the webpage crawlers to determine the relationship between your different pages, helping to establish relevance to search queries. External links are helpful to both users and search engines, they enable your visitors to explore your sources whilst solidifying the search engine's knowledge of what your content is about.
Easy-to-Read URLs
The webpage address, URL, should ideally include the key term that is explored within the content on that page. A word to the wise would be not to complicate this, be as concise as possible.
Meta Descriptions
Search engines will use this information and display it in search listings, it's simply a short description or blurb about the content on the page, helpful for both users and SEs. Try and stick to around 155 characters, anything more will be cut off.
Images and Alt-Text
Search engines, unlike humans, are not blessed with the sense of vision, use image Alt text to describe the images you include in content, SEs will use this text as a relevancy signal. Including this information will also help improve the online experience for those who are visually impaired.
3. Local SEO
Whilst not monumentally different from your regular SEO strategy, Local SEO places emphasis on getting your business recognised in your local area. As a local business or service provider, this should be at the top of your priority list. This tactic is normally more relevant to businesses with physical shopping locations.
Over 46% of all searches on Google are seeking local information, normally about businesses in their local area. If your website isn't optimised for local search, you could be missing out on a vast number of shoppers in your vicinity. Similarly, with regular SEO, search engines rely on signals to identify whether your content is locally relevant to the user. In local search, these signals will relate to your local content, social media accounts, links, and citations.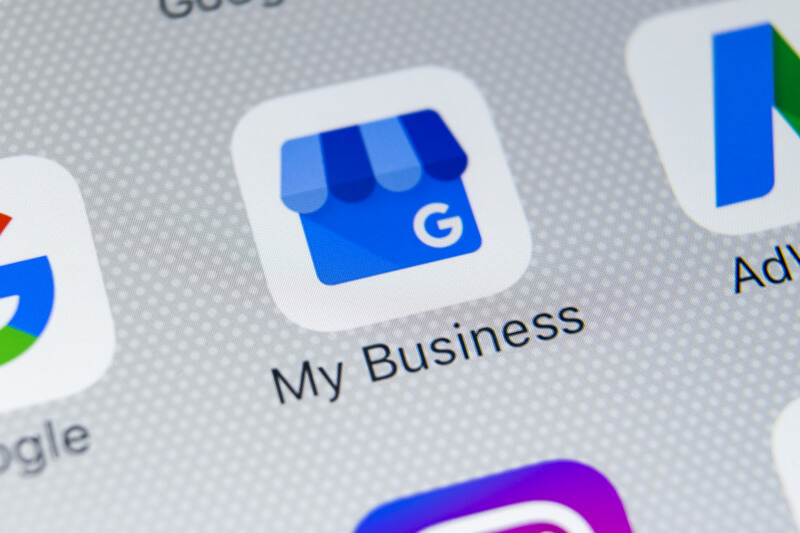 A very quick way to ensure your business is optimised for local SEO is to create and regularly update your Business Profile within search engines on Google and Bing Places for example. Tied in with this, you need to ensure your company name, address(es) and contact numbers are all correct and consistent across your channels. There is nothing more frustrating than going to call a business and hearing an incorrect dial tone.
Alongside keeping your business profiles up-to-date. You'll need to ensure you update your details that are shared with any directories, brands such as Yelp, TrustPilot and Yell are all examples of where your business could appear.
In addition to this, inbound links can be an incredibly powerful tool to enhance your local SEO. Every inbound link tells search engines that your business is legitimate, consider reaching out to your local chamber of commerce or other local trade associations. Over time, search engines will recognise your brand as a trusted and valued business within your local community and will rank your website as such.
4. Utilise Your Reviews
Modern consumers increasingly require reassurance ahead of making a purchasing decision, particularly for those larger, more costly purchases. To support creating a trustworthy environment for your users to enjoy, you may want to consider adding a product or business review to your website.
Particularly valuable for eCommerce brands, collecting reviews and installing rich snippets within your website will transform your online listings in search. They'll display as rich result listings, which will display the relevant reviews and star rating alongside your product rating. These stars will help capture the attention of your speed scrolling prospects, which may make the difference between shopping with your business or a competitor. Online reviews help establish trust, and trust often leads to a higher click-through rate, which is also known as one of Google's ranking factors. So in turn, by improving one area of your business, you're also enhancing another, it's a win-win.
Although never confirmed, Google does trust reviews. Search engines have developed a way of articulating reviews, almost the same as we do. The SEs can register user sentiment in reviews, both positive and negative. This could in theory be used as a part-signal in how the search engine chooses to rank your website. It's not a coincidence that Google will often display the businesses with high volumes of positive reviews first. By providing a great user experience for your customers, you'll encourage more positive reviews which will attract other prospects, creating a cycle.
SEO at Loop Digital
At Loop Digital, we leverage a variety of highly effective SEO techniques that help businesses like yours increase their visibility and ultimately deliver more sales. With access to a wide variety of industry-leading tools and years of experience in the world of SEO. Our team is more than equipped to support your business by providing real, tangible results. Discover the digital difference, get in touch with our team today.
For further information about the fundamentals of SEO and how it can revolutionise your business, download our Essential Guide to SEO today!