To gate or not to gate, the wise words of Shakespeare if he had ventured into digital marketing. Gated content is undeniably a highly effective marketing tool that encourages prospects to take the next step in their buyer's journey and become leads. A study found that up to 80% of B2B marketing assets are now gated, requiring visitor registration of some sort to gain access. But, the question on every marketer's mind, when is it right to gate content, when is the right time, and what is the right content?
Explore our mini-guide to help you determine whether or not you should be gating your content.
What is gated content?
Gated pieces of content are typically long-form online materials such as eBooks, guides or whitepapers that are 'gated' behind a lead-capture form. To access this premium content the user would be required to submit their contact information, usually their name, email address, and phone number. Gated content is considered to be a premium offering but no monetary exchange is needed, which is worth clarifying. The trade is essentially your content, for the visitor's information.
These 'gates' can serve as valuable tools particularly where your lead generation efforts are concerned. Your blogs, infographics, and videos can likely be accessed by anyone that visits your site with no contact submission required. Whereas, the premium content will enable you to generate new contacts to who you can then market to on an ongoing basis. Generating new leads this way unveils a new marketing opportunity and channel for communication, keeping that conversation going via email, calls, etc.
Gated Content Example – HubSpot Resources
HubSpot, the US marketing, sales, and service software provider do this really well. They already offer an extensive range of 'free' and easily accessible content, from blogs and articles to videos and infographics, available to anyone who happens to stumble onto their site. The gated content further explores the topics, including valuable additions in the form of guides, templates, and some tools. These all require the user to enter some data to unlock a webpage or receive a download link. A fair trade for a comprehensive resource.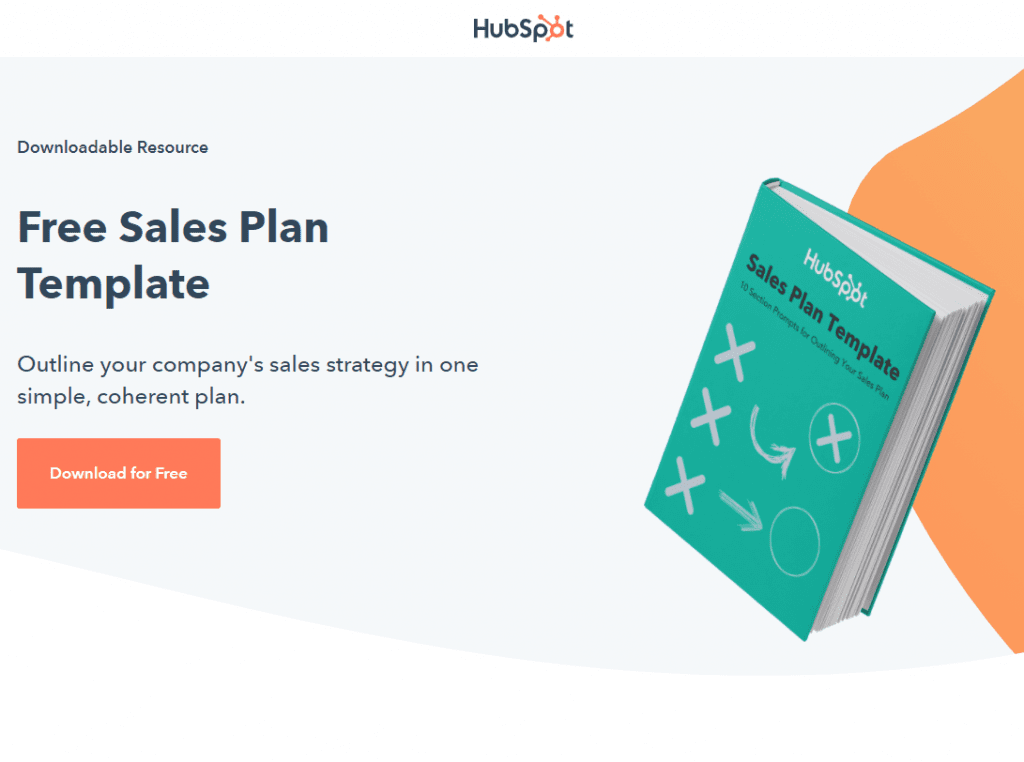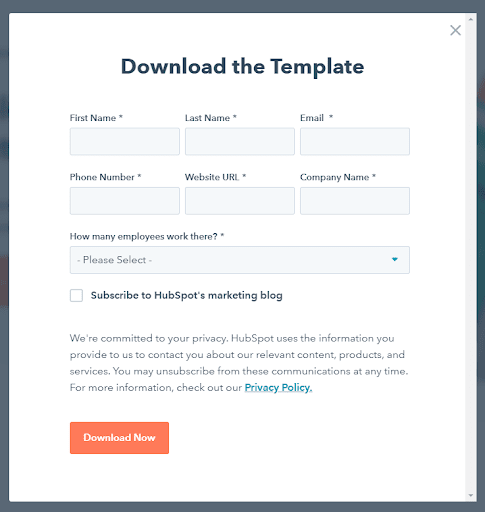 (Image Source: HubSpot)
Gated vs Ungated Content
Ungated content can be just as valuable an asset for your business as gated content but the results generated will be largely different. Focusing specifically on your available-to-all content, this is ideal for attracting the attention of your prospects, building trust and overall brand awareness, crucial when considering the earlier touchpoints within the buyer's journey. Of course, your ungated content has the potential to increase your organic traffic but offers a much smaller opportunity for conversions, this is where striking the balance between the two comes in.
With your gated content, the primary objective is to ultimately generate leads, pushing your prospects further along in their buyer's journey and encouraging them to convert in exchange for a valuable piece of content. Some argue that this can be disruptive to the user experience and can cause frustration, influencing users to search elsewhere. To overcome this, you need to consider how the information your providing stacks up against what is available out there online.
Should you gate your content?
If this isn't the first time you're researching gated content you'll be aware that there is an ongoing debate as to when it is or isn't appropriate to gate your content. Like with all marketing strategies there are pros and drawbacks to each tactic, but ultimately it comes down to what you're looking to achieve and your overarching business objectives.
A Fair Trade
If you're considering gating a piece of content, you need to review the balance between what you're offering and also what you're asking of your visitors. Consider whether the value of your content matches up with the information you're requesting from your visitors.
Try to keep your contact forms short and concise, it's very easy to get carried away and ask too many questions which will ultimately make your form feel like a survey, and could see your visitors bouncing off. Consider sticking with the basic contact information:
Name
Email Address
Phone Number (If necessary)
Occupation/Industry (If this will improve the quality of marketing going forward)
Position in the Buyer's Journey
If trust with your brand or business has already been achieved through the use of ungated content, such as your blogs or videos, they are much more likely to exchange their data for something that explores a topic in much more depth.
This is a key consideration. It's unlikely that your prospects are going to convert as soon as they stumble upon your website. Your gated content should be targeted at those users who are further along in their buyer's journey, you can use your customer journey to identify key touch-points that will help identify when the optimal time is for that prospect to become a lead.
What are your competitors doing?
Are your competitors gating similar content to what you're creating? This leads back to our previous point, if a user can find this information elsewhere without being faced with a form, the likelihood is that they'll go for that option. By gating content that's readily available elsewhere, your results will suffer.
How can we help?
At Loop Digital we use a variety of unique marketing tactics that attract prospects, convert leads, and ultimately generate revenue for the businesses that work with us. Gated content can be leveraged as a part of your wider inbound marketing strategy, using valuable content to build and nurture relationships with your customers. If you'd like to learn more about our inbound marketing solutions, speak to our team of experts today.