If you've found this blog, you've probably already got a good idea of what an inbound marketing strategy is. If you haven't, inbound marketing is a marketing methodology based upon growing your business through creating and nurturing relationships with your customers.
Inbound strategies commonly formulate around providing pieces of valuable and engaging content for your customers. By providing value to your prospects, leads and customers you can start to build trust, and in turn, relationships with your audiences.
There was once a time when marketing campaigns were a lot less complex than what they are today. An idea would quickly go from conception to featuring across a billboard advertisement or tv commercial. As the modern-day consumer has evolved, so has the way we market to them.
The planning process of any inbound strategy can be a long and challenging process but is a fundamental step needed to secure long-term success for your strategy. For more information on how to plan your inbound marketing strategy, download our latest guide.
With the planning process out of the way, you should be in a good position to launch your inbound plan. We've outlined the following process to ensure you've covered all the necessary steps needed to execute a successful strategy that will bring a positive return on investment to your business.
Assembling Your Inbound Marketing Team
As the saying goes, "teamwork makes the dream work". This seems to ring true when evaluating the depth of an inbound marketing strategy. From planning to implementation you'll likely require an 'all hands on deck' approach to getting the ball rolling, not only to support the conception of the strategy itself, but different departments can share valuable insights with your marketing team as well. For example, it's likely that your sales and services team works considerably closer to the customer or client than you do. They can provide unique data and information about what makes your target market tick, or purchase for that matter.
We know that as marketers your teams are often stretched, with members of your team likely filling multiple positions at any one time. It's crucial, however, that each member knows what they are accountable and responsible for. Try aligning each member of your team to their speciality, not only will they exceed at what they do but will be more motivated to do so too.
Outlining Your Inbound Content Plan
Now that you've got your team, the following building blocks of your content marketing plan should be completed before implementing your overall strategy. Within the inbound planning process, you should have decided upon the following using key insights, market research, and of course persona development.
Your Key Marketing Channels
These are the channels that you wish to leverage within your content plan; the platforms and networks that your users regularly engage with. If we're looking at B2B markets, it's safe to say that one of your key channels will be LinkedIn, whereas for younger commercial markets you may consider platforms like TikTok.
Your Key Pieces of Content
From your market and persona research, you will have determined the types of content that your users regularly engage with. A popular choice tends to be videos, but prospects in more professional positions may prefer to read and engage with written content, like blogs or eBooks. Of course, those are both assumptions, it's crucial that your business knows you're producing or supplying content that resonates with your target audiences.
Your Marketing Resources
We'd always recommend conducting an analysis of the internal resources you have at your disposal. As great as it would be, businesses cannot operate with an unlimited number of resources and your content plans should reflect this. These limitations could be financial, time, or even knowledge. Where you choose to allocate your resources is very important as this will determine the overall success of your campaigns. Consider who will be producing your content and the capacity they have available. We're not suggesting that you can't be ambitious but starting small and expanding is a tried and tested method that drives success.
Creating Your Marketing Content
Now that we've outlined three key factors that need to be considered before implementation, you should be in a good spot to begin creating and plotting your content.
You know who your key personas are, the journey they'll take and the goals you want to achieve. From this, you should have the perfect formula to decipher what it is that turns your prospects into delighted customers.
Repurposing and Redistributing Content
Often referred to as Content Optimisation, one of the many benefits of an inbound marketing strategy is the great catalogue of content you'll create. Creating a variety of content can sound like a lot of work but it doesn't have to be. Take a hero piece of content, for example, an eBook or digital guide can be broken down into individual blogs. Alternatively, you could use the data and statistics from your guides to produce infographics, or make a video giving a brief overview of all the topics outlined within your guide. The opportunities are endless.
By reverse-engineering your pieces of content, you can greatly increase your productivity, allowing you to cover topics in more detail using significantly less time. When content is done right it can provide reliable and cost-effective sources of traffic, conversion, and customers for your business.
Publishing and Promoting Your Content
Now that you've created your content you need to ensure that it meets the eyes of the right people at the right time. Strictly, there isn't a set right or wrong way to do this as every business's audience is unique.
If you refer back to our key mentions previously you'll see that we covered producing specific types of content for specific channels determined by your target market. We recommend trialling different channels, over time you'll discover what platforms work best for you as well as where your audience prefers to engage with you most.
The Right Time to Post on Social
Again, every business's audience is different and so device usage will likely vary from one brand to the next. You can use your existing analytics to explore when your users engage with your website or social profiles. It's likely that if you post your organic content during these peak times, you'll receive optimal engagement. You can use online tools such as Google Analytics or social media analytics to discover this data.
Paid Promotion
Whilst some may say that using sponsored posts or paid media goes against what inbound marketing is all about, in some cases, it can work in harmony with the buyer's journey. Your ads should work in conjunction with your user's interests and of course, online searches, PPC for example works well alongside your other inbound marketing tactics.
Paid and organic tactics enable your business to dominate crucial real estate in search engines and across social media platforms.
Community Engagement
By engaging with your audiences online you'll likely see that this is often reciprocated by your followers. Sparking conversations, asking questions, and responding to comments is a great way to expand your business's reach. Attach a valuable piece of content to a post and you'll increase the opportunity for click-throughs to your site.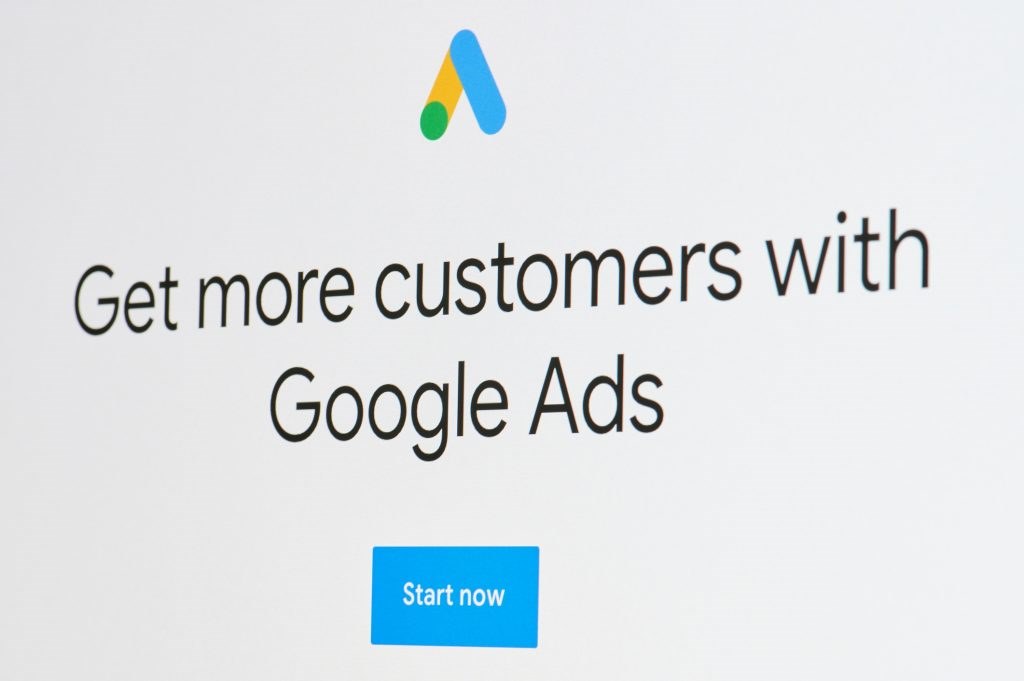 Creating Your Conversion Path
Your conversion path should resemble a journey. This journey, what we call a buyer's journey, is the route you intend your users to take. Of course, without a crystal ball, there is no way to guarantee that this will be the final pathway but educated guesses and assumptions will support you here.
Your conversion path should aim to attract your prospects, engage your leads and convert them into paying customers. How can you do this you may ask? By including the following:
Call-To-Action
A call-to-action will likely be the first element of your strategy that a user engages with. Your CTAs should act as clear and bold signage, pointing users in the direction of value-rich content. Your CTAs should reflect what it is your business is offering, be specific, and always remain consistent with your overall brand tone of voice.
Landing Pages
Who doesn't love an engaging landing page? We're sure you're pretty familiar with what a landing page is, a standalone web page commonly containing a form in exchange for a free service or offering.
Depending on how you distribute your landing pages, either by paid advertising or organically, you'll want the content within that page to be relevant to what it is you described within the ad or post. Landing page content should be short and concise with clear calls-to-actions. Try and outline the key advantages your prospect will gain from exchanging their data.
Email Marketing
Emails are another great way of communicating brand messages, although not always delivered in the right way. Your marketing emails should always contain value, if not then it's likely your content is more of a disruption to your user, hindering their experience.
Modern CMS platforms or email tools should allow you to segment your database into specific groups or demographics. This enables you to become more targeted with your messaging, opposed to shouting at the masses and hoping for a click.
Produce a valuable email and you'll see click-through rates and other engagement metrics increase, a key indicator that your users enjoyed the content.
Marketing Automation
A relatively new innovation to reach the marketing world. Effective marketing automation, constructed using workflows and sequences can guide users through their entire buyer's journey without the need for any human interaction or interruption. Ultimately, your user will decide when they decide to purchase. With marketing automation, you can configure workflows, triggers, and timers to send the right messages to users at exactly the right time.
Testing Your Inbound Strategy
As with other marketing activities, you want to ensure you get things right the first time. Before you launch any digital marketing campaign you should test out each of the components that are involved within the strategy. Whether that be landing pages, thank-you pages, or Google ads.
You should evaluate these elements from a technical and user perspective, technically everything needs to work as it should of course. Looking at the user experience, consider the different stages of the conversion path, are there too many steps, is there enough value?
Once you're confident everything is in order, you can start the rollout of your inbound marketing strategy. Remember to continue monitoring and reviewing the success of your campaigns. If something isn't working as well as you'd hoped, swap it out, marketing is all about testing and optimisation!
Inbound Marketing at Loop Digital
At Loop Digital, we're consistently reviewing and evolving our inbound marketing strategies to maximise the return on investment for our client partners. Every marketing plan we deliver has been configured to suit the unique needs of every business we work with. To find out how inbound marketing can help your business grow, get in touch with our team today.
We utilise multiple unique marketing techniques within our comprehensive inbound marketing strategies. Every plan and approach we create is tailored to you to deliver the maximum return on investment. Discover more by getting in touch with our team today