Inbound Marketing is a marketing methodology constructed around providing valuable experiences for everyone who interacts with your business, from prospect to customer. Whilst inbound commonly intertwines several different marketing tactics there is an emphasis on publishing content across all media formats. With effective content, you can help users define their problems, introduce your solutions, and then influence them into a purchase.
What is B2B Marketing?
B2B marketing, or Business-to-Business marketing, is any marketing strategy that has been specifically crafted to captivate the attention of other businesses -all businesses that provide products or services to other companies, as opposed to an end-consumer, sit within the B2B umbrella.
For example, at Loop Digital we provide digital marketing solutions to a huge variety of businesses to help them grow. Whereas a B2C, business-to-consumer brand like JD Sports sells directly to the end customer.
What Is Inbound Marketing for B2B Businesses?
With inbound marketing, you can help potential customers find your business even before they are aware they have a problem. By providing high-quality and engaging content you'll increase your brand awareness and visibility online, which is the key to success, particularly in saturated markets. Produce content that resonates with your audience to encourage clear actions that users can take through their buyer's journey and drive revenue for your business. 
The inbound methodology is primarily broken down into three stages: attract, engage, and delight.
Attract
In the attract phase, your prospect isn't aware of or cannot define their problem, they have many unique pain points but are unsure of how to overcome them. To successfully attract these prospects to your site you need to offer content that is relevant to their needs and wants. By leveraging content such as blogs, videos, and social media you can provide compelling media that helps educate your prospects. Looking specifically at B2B, 62% of B2B buyers say that they may make a purchasing decision based solely on digital content.
In this stage of the buyer's journey, you need to establish a foundation of trust with your visitors. Doing so successfully will encourage users to return and influence them to transition into the next stage.
Engage
In the engage stage of the journey, your users will now have a strong idea of the challenges they face and what they need to overcome their barriers. Here, you'll want to introduce your business and how your products and services can support them to achieve their goals.
Consider using long-form content here for more comprehensive explanations of your offerings. Webinars, eBooks, and brand videos are a great way to go into detail, outlining how with your support you can help their business come to fruition. With this content, consider gating them behind a contact form. Forms are a great way to generate leads, capturing users' contact information so that you can market to them on an ongoing basis via email marketing. 
Purchase
This one is pretty self-explanatory. Your user is now in a position to make a purchasing decision. In this stage you want to ensure you successfully portray your unique value proposition, what is it that you do better than your competitors. Just because your lead is ready to purchase, they may still be shopping around and exploring other vendors in your industry.
Case studies, comparisons, and product/service demos are a great way to illustrate why they should purchase from your business. Sharing the successes from other businesses you work with is a great way to provide evidence that your brand is worth the investment. Product and service demos allow your prospects to 'try before they buy'. Studies have found that businesses that utilise free trials account for an average of 66% of conversions.
Delight
Moving onto the final, recurrent stage of the journey. So your user has made a purchase from your business, with B2B that's likely to involve a contractual agreement. We call this a recurrent stage because it's about maintaining those all-important long-term relationships and retaining business. Customer retention is on average five times cheaper than acquiring new customers – now that's quite the saving.
To effectively delight your customers, you need to ensure that they feel supported and satisfied with their purchase. This is where the role of your customer service team will be crucial, answering queries, providing tutorials, and troubleshooting problems. A customer who finds success with your product or service is much more likely to recommend your business to others within their network, online or offline. These referrals will ultimately generate a steady stream of new prospects and leads for your business.
Top tip! For businesses that are exceptionally satisfied with you, consider reaching out for reviews or ask them to conduct a case study. This content will help other leads see the value of your business.
What about Outbound Marketing?
Outbound who? We're only kidding, outbound marketing can still work for some businesses. The key difference between outbound and inbound marketing is that outbound is considered more traditional, leveraging disruptive high-cost techniques that market to the masses as opposed to your ideal buyer.
With inbound marketing, you're offering a seamless and valuable user experience to people who have a genuine interest in your brand. These users seek you, not the other way round. Outbound focuses more upon quantity instead of quality in the hope that it may spark an interest in someone.
More traditional outbound tactics like TV advertising, cold-calling, and paid ads are commonly more costly, in fact, on average inbound marketing tactics cost 62% less per lead than outbound tactics.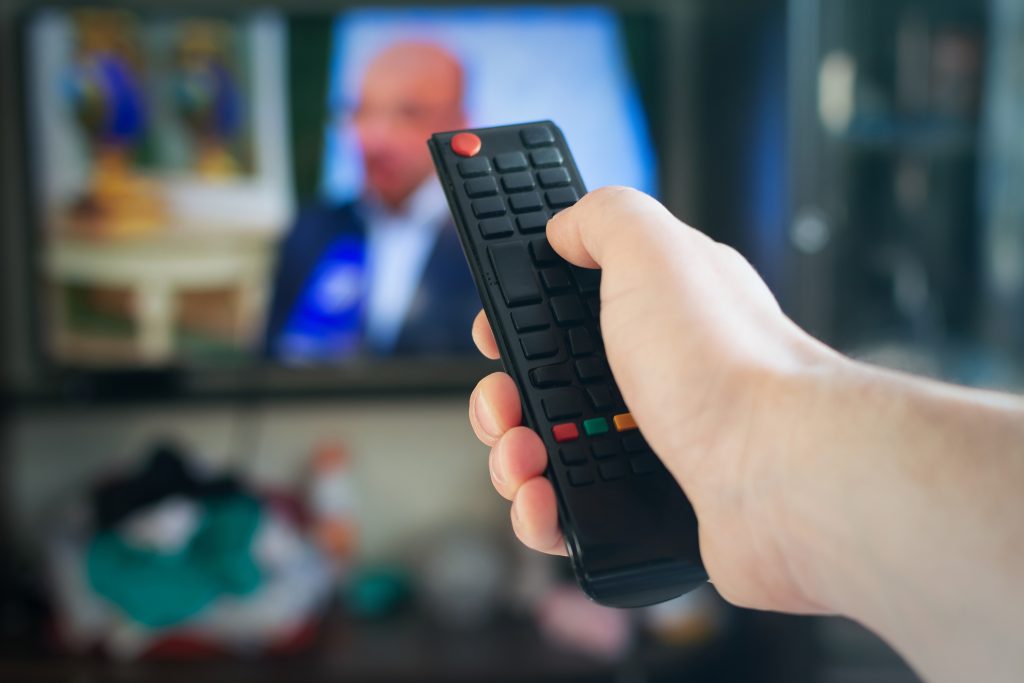 How Inbound Marketing Can Grow Your B2B Business
The buying process in B2B markets tends to be much longer than in B2C. Customers in business want to know a lot more information and detail before committing to that all-important purchasing decision. With Inbound Marketing you can provide multiple points of contact leading up to that decision, in B2B markets you're unlikely to find a buyer who jumps at a hard sell. Providing content that fuels the buyer's journey is crucial to securing buy-in from businesses. 
It's important to note that with B2B businesses the content and media preferences will likely be different. You'll need to conduct research, like persona development, to ensure you meet your users on the channels they engage with.
Businesses today are under increasing pressure to make their pounds stretch further, the same applies to marketing departments. The bonus with inbound marketing is that it is a significantly lower cost to implement and can provide a much stronger return on investment.
With inbound marketing you can equip yourself to tackle one of your biggest challenges, securing growth! Due to the nature of the buyer's cycle (opposed to a funnel), you can generate a steady stream of new prospects, leads, and customers for your business all by providing good experiences. It's a win-win for both you and your customers.
Loop Digital Inbound Marketing
At Loop Digital, we recognise the unique opportunities Inbound Marketing can bring to your business. Sitting within the B2B market ourselves, we have seen first-hand the growth it can provide when implemented correctly and efficiently. Our team of digital marketing experts has years in the industry and is consistently learning and testing new tactics and techniques to maximise the results we generate for our client partners.
If you're a B2B business interested in growing, generating high-quality leads, and driving revenue, let's discuss your vision and goals today, get in touch with our team.