It feels like every digital marketer has heard the term 'Buyer Persona' thrown around – 63% of marketers create content based on their buyer personas. The amount it's said may make you think that every business uses them as part of its marketing strategy, however, not everyone knows what persona research is or knows how to create buyer personas.
If you want an inbound marketing approach to work, you need buyer personas that reflect your target audience and help you increase high-quality leads. Over half of companies that use buyer personas state they develop higher-quality leads. Before you can implement personas into your inbound marketing strategy you must learn how to create buyer personas.
What Is A Buyer Persona?
A buyer persona is a semi-fictional depiction of your ideal target customer. To create a valuable buyer persona you need to conduct persona research and compile relevant and tangible data. Analyse the demographics of your consumer base, their motivations, challenges, and goals.
Once you know this information – make sure you're as detailed as possible – you can describe who your ideal target customer is. You can have more than one buyer persona as long as the persona creation process is based on evidence. This makes sense, as there isn't one type of person you want to market to.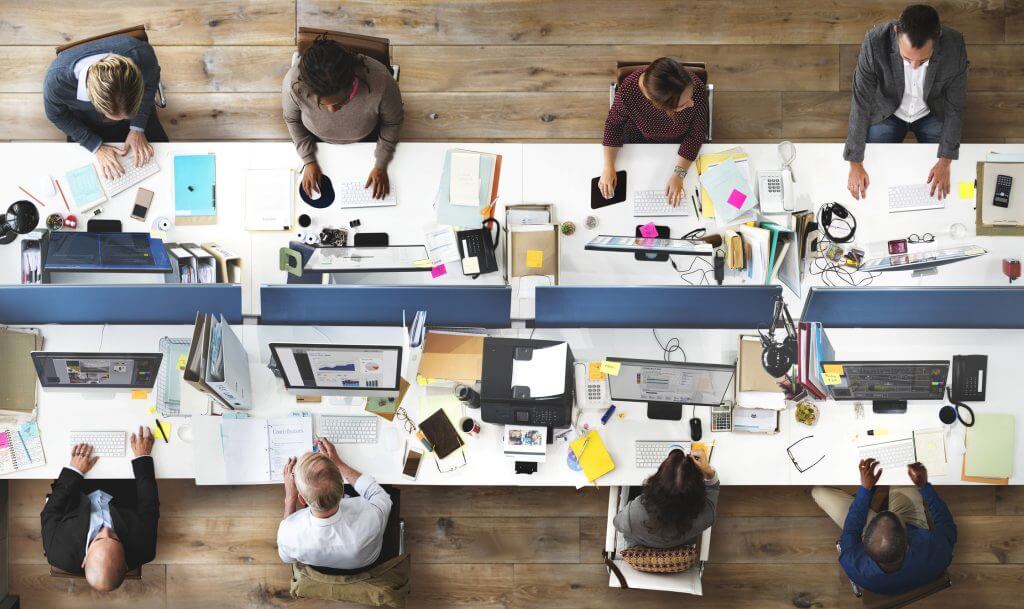 Why Do You Need Buyer Personas?
As a marketer, you want to tailor everything you do for your target audience. Persona creation helps you understand your ideal customers even more, so all your efforts are focused on the best way of guiding them towards achieving your goals. Having a bespoke approach builds trust, as you're specifically addressing your customers' problems and providing a solution.
Buyer personas allow marketers to have a clear structure on how to empathise and appeal to their target customers. As part of an inbound marketing strategy, comprehensive buyer personas show you where to focus your efforts, guide you on future campaigns, and help align the approach across your entire organisation.
What Are The Benefits Of Having Buyer Personas?
Inbound marketing is all about serving your customers with what they want – it's a consumer-focused approach. To do this effectively, you need to know who your ideal customers are and what they want. Conducting persona research allows you to learn this, so you can implement the right marketing strategy.
Understand What Your Customers Want – If you understand what your customers want, you can tailor the business's approach to deliver it.
Develop Effective Marketing Strategies – Knowing who your perfect target consumer is, allows you to identify key areas of your marketing efforts to focus on.
Build Trust With Customers – Addressing the concerns of your customers helps build trust, so they're more likely to take the action you want them to.
How You Can Use Your Buyer Personas
Even buyer persona creation offers many benefits as you must analyse data on your current customers. A crucial stage of creating detailed buyer personas is asking in-depth questions on who your ideal target customers are; speak to people across your organisation from sales to delivery. This will also help align the approach as you will notice inconsistencies across departments that your inbound marketing strategy can address.
Once everyone in an organisation understands who the ideal customer is, the company will all pull in the same direction. This gives the marketing efforts the best chance of success, so use your buyer personas to ensure every step of your inbound marketing plan is focused on meeting your ideal customers' needs. Once you know your buyer personas, you can segment your audience to create more effective campaigns, improve communication, and align your sales and marketing efforts.
How To Create A Buyer Persona
Buyer personas that contribute effectively to your inbound marketing are based on comprehensive persona research. Explore the market and analyse what your competitors are doing, but also look for insights into your consumer data. To build your available data, ask your existing customers questions through surveys and interviews. Once you understand your ideal consumer, you can develop detailed buyer personas.
One of the key things to understand about your customers is what channels they use. Even with the best marketing strategy possible, if it isn't published where your ideal customers will see it, it won't work. The right channel may be on Facebook, SERPs, or LinkedIn, but posting the right content, at the right time, in the right channel is the most effective way to market to your target customers.
Persona Creation at Loop Digital
At Loop Digital, we understand how inbound marketing can transform your business, but an effective strategy can only work with detailed buyer personas. Our team has hands-on experience with buyer persona creation and how to implement them correctly. As digital marketing experts, we can help you create comprehensive buyer personas to deliver results for our client partners.
If you want to learn how to create buyer personas that attract high-quality leads, increase sales, and grow your business, get in touch with our team today.