Email marketing allows you to send the right message to the right person at the right time. Using emails as part of your marketing strategy lets customers on your emailing lists know about new products or services and exclusive deals. You can use email marketing to nurture your leads, soft sell by developing your brand, and retain engagement between purchases.
The Benefits of Email Marketing
How do you know if email marketing is an effective tactic for your business? Well, across all industries the average open rate for emails is around 22%, with the average CTR around 3%. Whatever your niche, your email list is the ideal opportunity to connect with leads and customers. Data shows every £1 you spend generates £35.
With a strong understanding of the email marketing fundamentals and a well-configured email strategy, you can grow your brand and increase sales. There are many other benefits of email too:
Reach An Engaged Audience
Cost-Effective
Incentivise Customer Loyalty
Secure Conversions
Easy to Start & Adapt
Reach An Engaged Audience
If you're not communicating with your emailing list, it's a goldmine of untapped potential. It's a list of people who are interested in your brand who may have already purchased from you. Instead of disrupting your users with emails they're not interested in, email marketing allows you to send targeted messages to people who want to read them, which is why the conversion rate and ROI are commonly higher than other forms of marketing.
Cost-Effective
Email is one of the most affordable marketing channels to use. All you need to start is time to research your audience, create engaging emails, and track the results. Once you've got the right formula, you may notice results fast. You can scale the tactic quickly and for a low cost by investing in specialist automation and tracking tools.
Incentivise Customer Loyalty
Build customer loyalty by offering exclusive discounts, sharing industry knowledge, and highlighting the value of your brand. Through emails, you can talk directly to customers and cultivate mutually beneficial relationships. Email lists are a perfect opportunity to create loyal customers who make multiple purchases and advocate for your brand.
With marketing automation, you can send personalised content that influences existing customers to come back to your website with exclusive discounts.
Secure Conversions
Emails allow you to connect with someone at every stage of the buyer's journey. Using the right messages, you can guide them towards purchasing without having to spend as much as with other marketing channels. Whatever your goals, whether it's to drive traffic or increase sales, emails help secure conversions long-term.
Easy to Start & Adapt
Emails have the potential to deliver instant results. Once you've created your plan you can begin sending targeted messages, tracking the performances, and adapting your plan as your overarching marketing strategy evolves.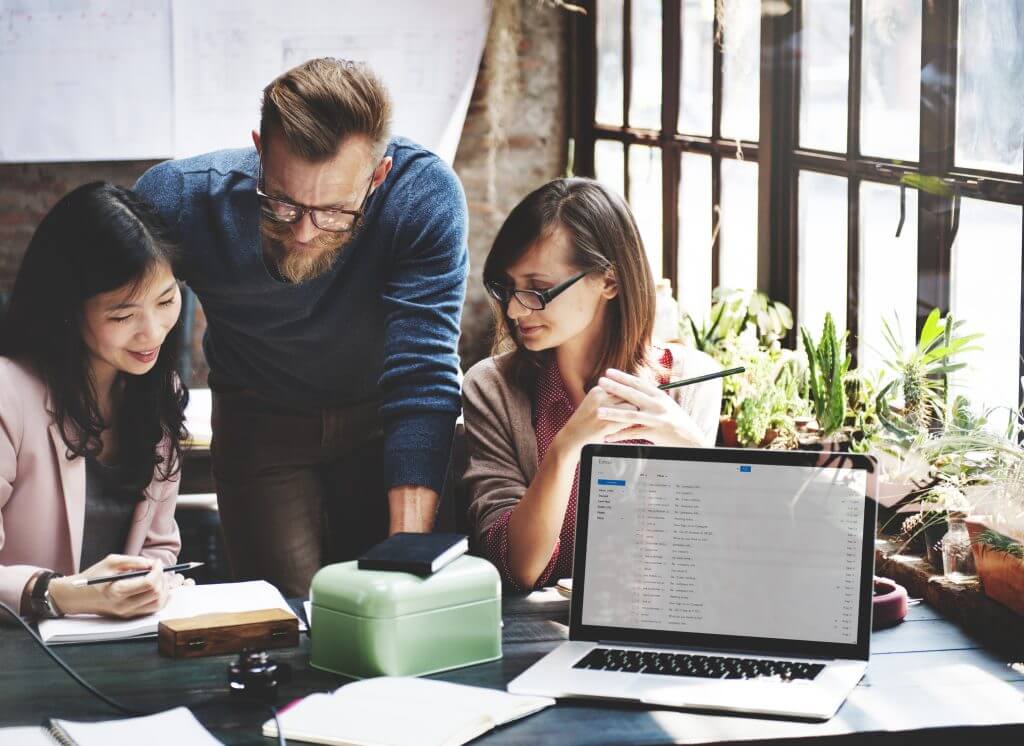 How To Use Email Marketing?
Establish your Audience
Build an Emailing List
Set Clear Goals
Choose your Campaign
Create a Schedule
Measure The Results
It's relatively straightforward to set up an email marketing campaign, which is why the channel is so effective for small businesses. You don't need a large initial investment, it's an accessible tactic that delivers proven results. An easy way to utilise email marketing basics is by sending out a regular newsletter to subscribers. Provide updates about your brand, special offers, and upcoming events to build connections with customers.
To evolve your email marketing campaign you can segment your audience to improve how you target your messages. Depending on the email marketing tools your business utilises, you can use user data to distribute automated emails when customers trigger a workflow or meet criteria.
A simple example of this is to send an email containing a discount on someone's birthday, obviously, your customer relationship management system will need to have this information stored for it to work. Consider the data your CRM will need to have stored when creating your contact forms. Personalisation helps to form a bond between the recipient and your brand, especially if you include an exclusive special offer.
Another effective tactic is to segment your emailing list based on product preferences. This helps you to ensure you're sending messages the recipient will be interested in; remember, send the right message to the right person at the right time to achieve the best results.
Email Marketing and Automation
Sometimes the optimum time to send an email isn't possible manually. Email marketing automation allows marketers to schedule a message to specific individuals on their mailing list. As of 2021, 51% of organisations are using some form of marketing automation. Once you create an email, you input a schedule into the software that sends the message out at a specific time or after a trigger event, such as a signup or purchase.
Having a set schedule appears more professional and allows you to send personalised messages to subscribers. Automation helps alleviate the manual pressures of effective email marketing. When a prospective customer registers an interest in your brand, someone makes a purchase, or you launch a product sale, automation software sends a personalised email that increases the chance of achieving your objectives.
The Rise of Personalisation
72% of consumers only acknowledge marketing messages based on their interests. Personalised emails are becoming easier to create and schedule through automation, which is why many businesses are seeing the benefits they offer. When an email is unique it stands out in someone's inbox making them more likely to click it, engage with the content, and take the desired action.
Improving the user experience makes people more likely to make a purchase. Personalising the messages you send, whether it's the content of the email or the segment of people you send it to, creates a better experience for everyone on your mailing list. Compared to generic messages, personalised emails have been shown to generate 6 x higher transactional rates and revenue per email.
UK Email Rules and Regulations
Building out an emailing list involves collecting people's personal data. To remain in line with UK regulations, you must follow GDPR and PECR regulations. It's your responsibility as a marketer and data controller to ensure someone has consented to their details being on a mailing list, failing to do so can result in hefty fines and suspensions.
A big change for marketers has been the iOS 15 update. Tracking open rates for your emails is currently an important part of the overall strategy. It helps you understand what is effective and what isn't. However, part of the new premium service includes a Mail Privacy Protection feature users can opt in to, which allows them to block 3rd parties from tracking open rates and other IP data. The 'Hide my Email' feature contributes to further tracking issues too, the tool enables users to submit forms and create accounts under a randomly generated alias.
In the post-privacy world, we can expect more big changes on the horizon, which is important for us as marketers to keep an eye on.
Summary
Email marketing is a cost-effective channel that has the potential to deliver instant results. If your initial efforts are successful, the strategy is easily scalable using automation, personalisation, and segmentation. Many marketers are using emails to increase customer loyalty, expand brand awareness, and generate conversions.
Marketing Automation & Email Marketing at Loop Digital
At Loop Digital, we deliver inbound marketing solutions that utilise email marketing and marketing automation to nurture leads and close sales. Whatever your goals, our specialist team will formulate a bespoke marketing strategy that will help you get the most out of your investment and achieve the strongest results.