Search engine optimisation, better known as SEO, is a frustrating term for marketers sometimes as it can feel like it's thrown about with no regard for what it means. The process of SEO generates 'free' traffic from search engine results pages (SERPs). SEO is also referred to as organic search as you don't pay to promote your web page, unlike pay-per-click (PPC) campaigns.
SEO helps interested users find your content, rather than interrupting their research with content they don't want. This is why it's a crucial tool in an inbound marketers' utility belt. Integrating SEO into your inbound marketing increases click-through rates, creates better opportunities to capture conversions, and expands your website's visibility amongst your target personas.
To understand how SEO fits into your inbound marketing strategy, you need to understand what inbound marketing is.
What Is Inbound Marketing?
Inbound marketing is a methodology that focuses on growing your company by creating valuable, long-term relationships with prospects, leads, and customers. The approach uses content marketing, social media, and SEO to attract your target personas and increase brand visibility. Inbound generates organic leads, not paid; it needs marketing expertise to flourish rather than large investments.
There are three ways that markets can apply inbound to help their customers and businesses succeed:
Attract
Bring the right people, your target personas who are interested in your content, to your web page with valuable content. Providing the right content at the right time establishes you as a trustworthy source of information.
Engage
The insights you provide must align with the objectives of your target persona and help them solve any pain points. This makes them more likely to purchase from you.
Delight
Delighting customers means empowering them to be successful after making a purchase. This makes them more likely to purchase from you again and promote you to their family and friends.
Where SEO plays a crucial role in inbound marketing is making sure your web page is in front of the eyes that matter. You can have engaging content that aligns with your target personas' goals and helps solve their problems, but if they never see it, then it's not going to offer value. This is where SEO is essential in the inbound methodology.
What Is SEO?
Where your website ranks on SERPs for search queries, has a massive impact on the click-through rate. Someone researching a product or service isn't going to scroll to page ten, they're going to look at the first few results that pop up. More than 25% of people click the number 1 ranking result on Google, which is why higher rankings = improved conversion rates.
When your domain ranks for more keywords in SERPs, your brand's visibility increases. This is the first step on the path to becoming a thought leader in your industry and is crucial for sustainable, long-term growth. To strike the perfect balance with your SEO efforts, you need to optimise your content for search engines, such as Google, and the end-user, the prospects you're hoping to convert.
How To Implement SEO Into Your Inbound Strategy
Blogging
Keyword Optimisation
Social Media
Blogging
Publishing blogs help you provide valuable industry insights. Over time, as more prospects find and read your company's blog, this helps establish your website as a trustworthy source of information. Using SEO to optimise the content you write attracts more traffic, increases inbound links, and generates more leads. A colossal 67% of blog publishers highlighted organic search as their top source of traffic.
You should always write to please the human in front of their computer. So while you should include relevant search queries and keywords throughout your content, make sure they occur naturally. When your reader spots 'keyword stuffing', even if they don't know what exactly it is, it ruins their on-page user experience. Optimising your blogs should improve the experience readers have while satisfying search engine algorithms, as you're including headings and answering relevant questions.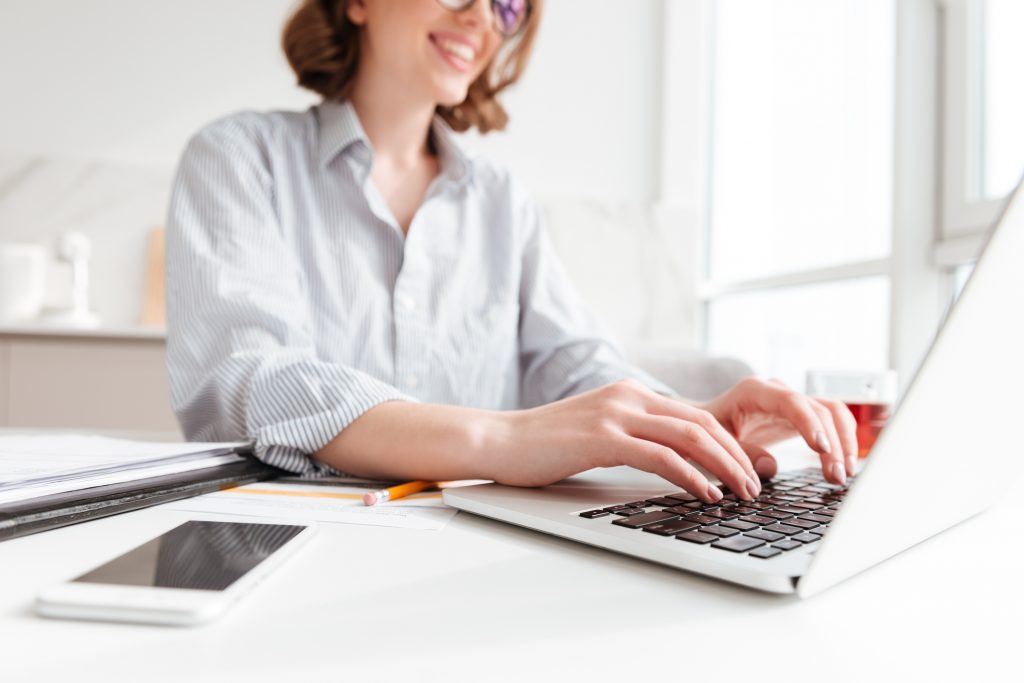 Keyword Optimisation
Inbound marketing requires knowing what your target personas are searching for. Through keyword research, marketers can identify topics they're interested in, pain points, and their goals and objectives. All of these crucial details can be discovered by knowing what search queries your target personas are using.
Through keyword research, you can identify which keywords have a high volume of searches. Bear in mind the higher the volume, the more competitive it will be to rank highly for the term. So it's important to focus your efforts on optimising search terms that are likely to attract the most relevant traffic.
Social Media
SEO and social media are two crucial parts of an effective inbound marketing strategy. The two work in tandem in some ways as a good social media presence improves SEO. Valuable social media content is shareable and when a post is shared widely this increases your brand visibility and helps you gain valuable inbound links.
Social media interactions are not a ranking factor for Google. Building a large social media following and presence massively increases the visibility your brand has. Creating posts relevant to your target personas means they will view and share them. Over time this will build a core following and increase your brand's visibility which will increase the traffic visiting your site.
Pillar Pages and Topic Clusters
A pillar page features high-quality content that gives an overview of key aspects of the main topic relevant to a product or service. Pillar pages will link out to more in-depth articles that focus on specific subcategories which feature related keywords. The pages that pillar pages link out to are known as topic clusters.
Pillar pages and topic clusters fit into inbound marketing as they're important for engaging and delighting your prospects. Consumers traverse the buyer's journey before making a purchase. Before committing to purchase online, 85% of people research the topic online first. Making the research process simple and intriguing is the best way to increase conversions and build meaningful relationships with consumers.
Using SEO to create a clear site structure that uses pillar pages and builds out with topic clusters is an effective way to guide prospects to a conversion. One of your target personas may see your pillar page on SERPs as it's ranking highly. From there, they click through and read the content. While this may not lead to them converting, they may click through to a topic cluster and continue their research which convinces them to make a purchase.
Summary
An inbound marketing strategy will be less effective without SEO. Implementing SEO as part of your inbound marketing strategy ensures your target personas can find your website throughout the research stage of their buyer's journey. By optimising your written content for search engines, you can increase brand visibility, increase click-through rate, and drive more qualified traffic to your website.
Inbound Marketing at Loop Digital
At Loop Digital, we utilise multiple unique marketing techniques within our comprehensive inbound marketing strategies. Every plan and approach we create is tailored to you and to deliver the maximum return on investment. Discover more by getting in touch with our team today.