As marketers, you should always be exploring new ways to attract, engage, and delight your customers. Webinars are an innovative and highly effective way for marketers to do this.
All businesses strive to generate high-quality leads; prospective customers most likely to make a purchase. Your role as a marketer is to inform people you're guiding through the buyer's journey about the products/services you provide. This requires high levels of engagement from all visitors to your website. To proactively engage potential customers in this way requires an effective marketing plan.
Nurturing relationships with your target personas involves many different channels and media forms. Blogs, articles, and social media posts all contribute to attracting and engaging leads but conveying and sharing your expertise requires more comprehensive marketing tactics.
Webinars allow marketers to communicate with their audience and convert them into loyal customers.
What Is A Webinar? | Why Are They So Popular?
Webinars involve a speaker delivering a presentation to an audience via the internet who can be located anywhere. What makes them unique to video calls is they involve sharing multimedia content to deliver information in an engaging and insightful way. 
Audio and visual features, webpages, and PowerPoint presentations are all features that can be included in a webinar that is likely to convert leads into customers. A webinar is essentially a digital seminar. While this marketing method aims to generate sales, webinars shouldn't be a hard sell as this is disruptive and counterproductive to the education they're offering. 
Your preferred outcome of a webinar will be to convert the audience into sales, however, the purpose should be to provide valuable information. Meet your user's needs depending on where they are in the buyer's journey. As experts in your field, you have the experience, knowledge, and insights that your audience wants. Delivering this wisdom in entertaining and engaging ways is the most effective way to 'sell' to your audience during a webinar, without excessively pushing your products or services.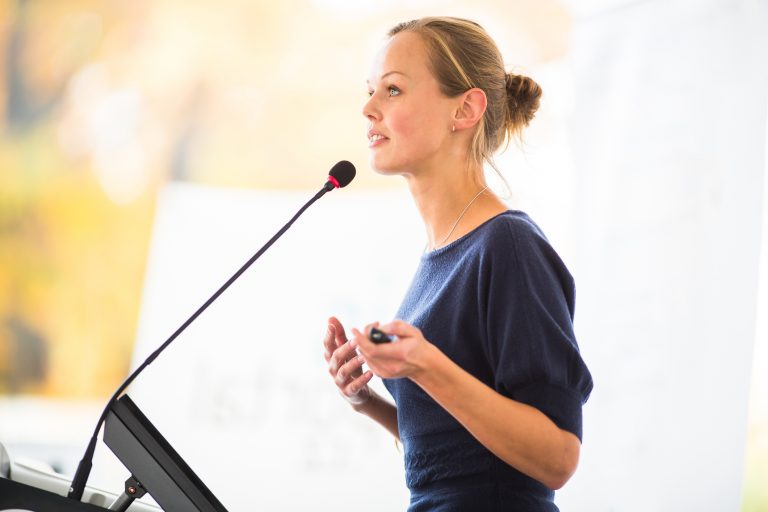 Webinars & Your Wider Marketing Strategy
The reason viewers love webinars is they can be viewed from the comfort of their homes and provide valuable insights into a topic. Webinars are an effective tool to use as part of a wider marketing plan because of these advantages:
The Benefits Of Webinars
Reach A New Audience

Communicate Directly With Your Prospects

Guide The Audience Through The Sales Funnel

Establish Your Authority In Your Industry

Increase Brand Awareness

Generate High-Quality Leads
On average, webinar attendees spend 52 minutes on a webinar. This shows that audiences come into webinars looking for in-depth knowledge and are willing to invest their time to discover your expertise. Take this into account when crafting your overarching digital strategy. Give your audience valuable information and actionable insights to achieve the goals of your marketing plan.
In the digital age, people love to use webinars as a source of easily accessible information. This has only been enhanced by the restrictions imposed by the pandemic. At a time when people can't meet up for large conferences, webinars have become even more valuable. This means that marketers can leverage this marketing tactic to achieve their goals, 76% of marketers state that webinars help them to reach more leads, the question to answer is how do you do this?
How To Plan A Webinar Or Webinar Series?
Choose Your Topic

Establish Your Format

Recruit A Speaker (either internally or outsourced)

Select A Webinar Tool

Advertise Your Webinar

Choose Your Topic
The topic of your webinar needs to focus on addressing the burning questions your prospects have. This makes attracting high-quality leads simple as you're proving content that's valuable to them. 
Use keyword research to highlight topics your target audience is searching for. Ask existing customers to complete surveys on topics they would want to be covered, this gives you a strong sense of the content that's in demand. Reach out to your existing audience on social media, email lists, and through your website to generate topic ideas.
Often, the best idea for new content is already published on your website. Analyse what your site users are viewing and identify the pages with high levels of engagement. This shows you topics that your target audience is interested in, which you can adapt to create an insightful webinar. You shouldn't only look at your website, analyse competitors to discover topic ideas and any content gaps you can capitalise on.
Establish Your Format
There are many ways to deliver a high-quality webinar, however, the most important thing to do with a webinar is to offer unique and valuable information. Marketers can do this by choosing a relevant topic and establishing a clear format. 
The format of your webinar needs to focus on delivering valuable insights. It also needs to allow your presenter to capture the audience's attention and engage them with relevant information. This doesn't only mean allowing room for jokes, webinars need to utilise multimedia resources. PowerPoint presentations, videos, and interactive activities all improve the format of your webinar and maintain interest and engagement as well.
Recruit A Speaker (Either Internally or Outsourced)
There are many people involved in the delivery of a successful webinar. Behind the scenes, what those in attendance don't see, marketers organising the technology, production, and troubleshooting any issues. Who the audience sees is the presenter of the webinar. 
The person presenting a webinar needs to convey expertise, entertain the audience, and communicate clearly. The ideal candidate may be a colleague or you may need to reach out to an external resource. Make the right choice based on your chosen topic to give your webinar the best chance of success. This could be a guest speaker who is valued and authoritative within your niche or industry.
Select A Webinar Tool
There are many free webinar tools available. Video conferencing and presentation software has boomed during the last 12 months. Google Hangout, Zoom, Teams, and Skype are all ways to host a webinar. However, before deciding on your webinar tool, assess your requirements and choose an option that matches the capabilities of the tools. If you want audience interaction, you will need software that allows users to speak or send messages through text.
Your webinar may require features that your organisation needs to pay for. Determine what your webinar needs to be successful and decide if purchasing a webinar tool is a smart investment. If the tool enables the presenter to deliver valuable insights, this will increase the chance of securing sales and achieving an ROI.
How-To Advertise Your Webinar
Begin promoting your webinar well in advance of the date of the event. There are many marketing tactics to implement that attract high-quality leads to your webinar. Advertise on your website, promote the value of your webinar through newsletters, and regularly post about the event on social media.
One study reports that 40% of a webinar audience is qualified leads. The people signing up to attend your webinar will likely already be interested in your industry and business, this makes them more likely to take an action towards a conversion. This also highlights that marketers should promote their webinars to prospects within the consideration stage of the buyer's journey.
Learn How To Use Webinars In Your Marketing Plan
At Loop Digital, we're experts at crafting marketing plans that deliver success and consistent growth to our client partners. Our team will assess your company's goals and create a structured strategy featuring marketing tactics that complement your business. We help you create and deliver webinars that generate high-quality leads, secure sales, and increase your ROI. 
Discover your new valuable marketing tactic today by getting in touch with our team.