Is the growth of your business being held back by low brand awareness? Whether you're a well-established business or a new up and coming brand entering the market, brand awareness will be a factor that's central to your success. "To build brand awareness" is a common goal in many marketers' overarching strategy but it's often one of the most challenging things to obtain and measure. 
Big-name brands have worked incredibly hard to have achieved the level of authority, loyalty and recognition that we see today. Take the famous golden arches, for example, a globally recognised brand often realised without explicitly mentioning the brand name. Whilst you may not be able to compete with the likes of Apple or Amazon tomorrow, there are a number of things you can do to steadily grow your business's visibility, and enhance your brand awareness. 
What is Brand Awareness?
Brand awareness refers to how familiar your target market is with your brand, products and services. Brand awareness is the first step of any purchasing process and the most crucial. Without awareness, consumers simply will generally not consider your brand for purchase. There are rare cases where users may make an impulse purchase without taking into consideration the brand, however, this method of purchase is continuing to decline year on year.
In a world where consumer journeys are complex, where the reliance on reviews and other opinions guides buyer decisions, brand trust is everything. When a prospect or visitor is in the awareness stage of their journey, first impressions are everything. When these consumers begin to build that bond with your brand you're essentially building a foundation of trust which influences purchases and loyalty. 
The Importance of Brand Awareness
As outlined above, brand awareness is crucial to any business because it is the first step of any buyer's journey. It's an important metric for gauging how well your target audience knows your brand. Awareness measures are often used to calculate how your brand is performing and the effectiveness of your marketing generally.
37% of marketers say that increasing brand awareness is their main goal. You may be thinking that there are other key priorities that should take precedent over brand awareness but this is a fundamental step in building long-term relationships with your customers.
Modern-day consumers like to make well-informed decisions about their purchases, particularly for the more costly products or services. 81% of shoppers research their product online before committing to a purchase, extending the buyer's journey. But how can your business capitalise on this stage in the journey? By implementing brand awareness tactics and techniques that will ensure your business gets to the front, and obtains the recognition it deserves.
Top Brand Awareness Techniques
Advertise on the right channels
Partnering with other brands & influencers
SEO & The Power of Content Marketing
Start a Referral Scheme
Storytelling & Brand Consistency
Before you start to build or enhance your brand awareness, it would be wise to set some benchmarks, and tangibles that can demonstrate where you are and where you want to be, let's say in 6-months time. You can conduct a short report that explores your website, or your social media presence, consider which channels are the most pivotal to your business's success. 
Advertising on the Right Channels
Whether you're a well-established business or new to the market, ads should play a crucial role in your brand awareness strategy. Where you should allocate your budget and which channels you should utilise depend on your business and where your users spend their time online. 
Each advertising channel has its own unique audience, and you should dedicate your efforts to where your prospects are most likely to engage with your brand. The key to successful paid advertising is comprehensive market research, like persona research. By conducting this research you'll uncover unique insights about your target market and reveal which channels they regularly engage with. 
Do this effectively and you can create a suite of online ads that make the biggest impact across your omnichannel strategy, driving powerful results for your business.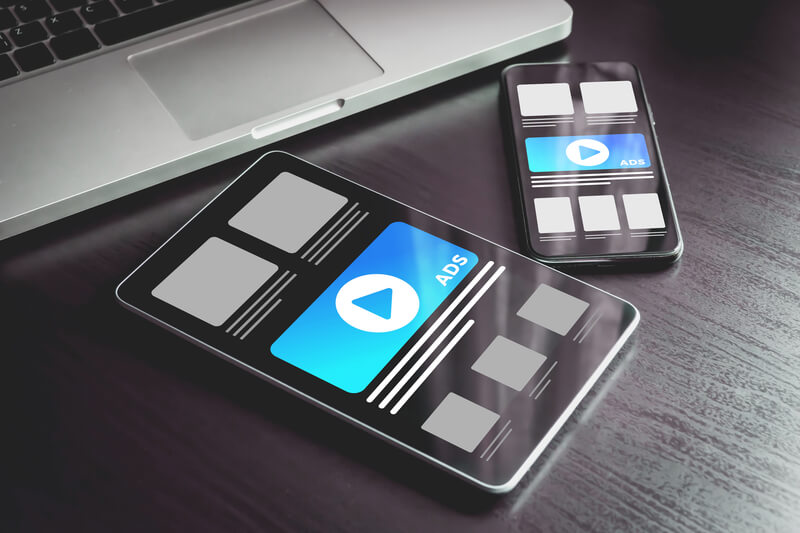 Partnering with Brands & Influencers
A great way to generate some buzz around your brand, particularly if you're looking to captivate the attention of similar audiences. This brand awareness tactic works by exposing your brand to an audience that belongs to other brands or influencers. Sometimes referred to as co-branding, this can be a particularly effective strategy for smaller businesses that aspire to grow their visibility.
Whilst it would be great to secure a partnership with a brand like Gucci, you must ensure that your brand or influencer partner shares similar values and vision to your business. Not doing so will result in confusing your existing audience and reducing the authenticity of your brand reputation.
Going after partnerships with global brands like Spotify will likely be an impossible challenge for many of us SMEs, why not consider a collaboration with a brand closer to home? Positioned as a reciprocal relationship, you may find more success trying to source your co-branded partnership with a similar-sized business in your vicinity.
Your partnership can take many forms, from sponsored content to collaborative events. As with all marketing decisions, you should use data and insights to guide your decision making.
SEO & The Power of Content Marketing
A powerful partnership, SEO and content marketing is a key formula you need to generate brand awareness. Historically, SEO has always played a key role in building a brand's awareness, whilst the technicalities may have evolved, this still rings true today. With poor practices like keyword stuffing being penalised by Google, marketers have to think more strategically in order to rank locally and nationally. 
A key tactic under the SEO umbrella is link-building, and whilst its effectiveness continues to be argued. The number of referring domains to a webpage correlates to higher SERP positioning. By producing unique, high-quality content, you'll increase your opportunity to earn links from other trusted websites and publishers.
Aside from link building, by consistently crafting and publishing valuable content you'll earn the trust of your visitors. Particularly engaging pieces of content will earn shares across other channels, introducing new prospects to your brand.
Whilst we've outlined a couple of options, there are many other opportunities to explore within your SEO and content marketing strategy too.
Start a Referral Scheme
Another great way to generate brand awareness is to introduce a referral programme for your customers. Referral rewards, which relates to word-of-mouth marketing, help your delighted and loyal customers become your brand advocates.
A referral programme not only increases your brand reach but the quality of the referral is likely to be better as it's from a source that people trust, their own friends and family.
A common example of best practice is brands that reach out to your with a referral deal upon completing a positive review. First, the brand acknowledges that the customer is a brand advocate, then they reward the customer with an exclusive reward that can be shared with their peer network. There are lots of wins to recognise here, the customer is happy, they've then completed a review (which in itself assists with brand awareness), closing with a final push for the customer to refer a friend to receive a discount.
By mobilising your brand evangelists you can spread brand awareness and earn new customers in the process.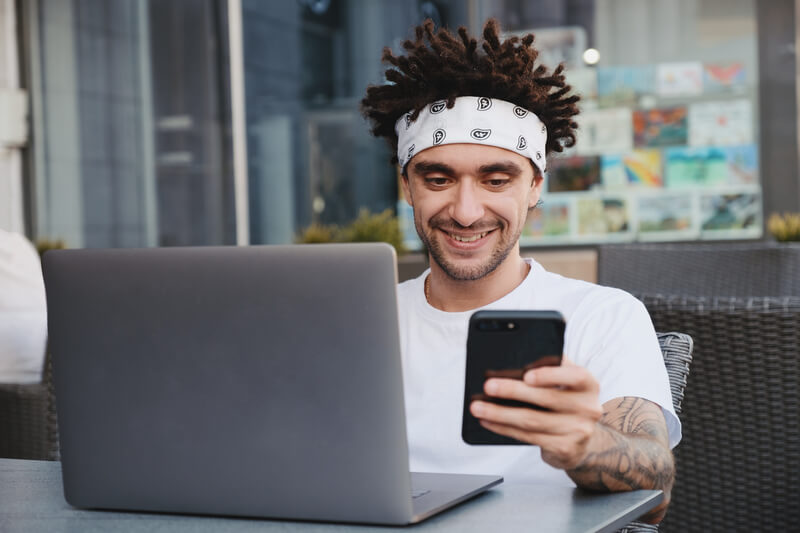 Storytelling & Brand Consistency
Often theIn modern marketing, businesses can no longer afford to simply be faceless entities. Often one of the biggest challenges, brands need to connect with their audiences and engage with them on a much deeper level than we've seen before.
A brand's narrative can set your business apart from your competitors. A strong brand story should be original and immediately captivate the attention of your audience. Your narrative should set the tone and consumer perception of your brand.
It's important to note that your brand story should not sell your business, it should concentrate on building human connections by providing valuable information and answering key questions. This can be achieved in a variety of ways, from how-to videos and guides to simpler long-form content like blogs.
Once you've established your brand story, you need to remain consistent. Whether it be your website, blog or other multimedia, your story needs to be fused as one. As people, we pay attention to stories because our minds are programmed to do so. We can feel confused or lose interest when stories change or reduce focus. Bear this in mind when crafting and publicising your story.
Digital Marketing at Loop Digital
At Loop Digital, we craft bespoke digital marketing strategies for a variety of businesses across the UK. Leveraging a multitude of different marketing techniques, we craft our plans centred around your goals, target market, and business model. If you're looking to enhance your brand awareness and visibility online, get in touch with our team today. We'll give your brand the recognition it deserves.