Northampton Based Web Design & Development Agency
At Loop Digital, partnering with Northampton businesses is our heartfelt passion, as we are a proud Northampton-based agency. We are dedicated to delivering results through your bespoke website, skillfully crafting it to meet your specific needs while ensuring it exudes an amazing look and feel. In addition, we ensure it's expertly designed for top rankings on Google and other search engines, ensuring your clients easy access to your services and products.

Latest Design & Development Work and Testimonials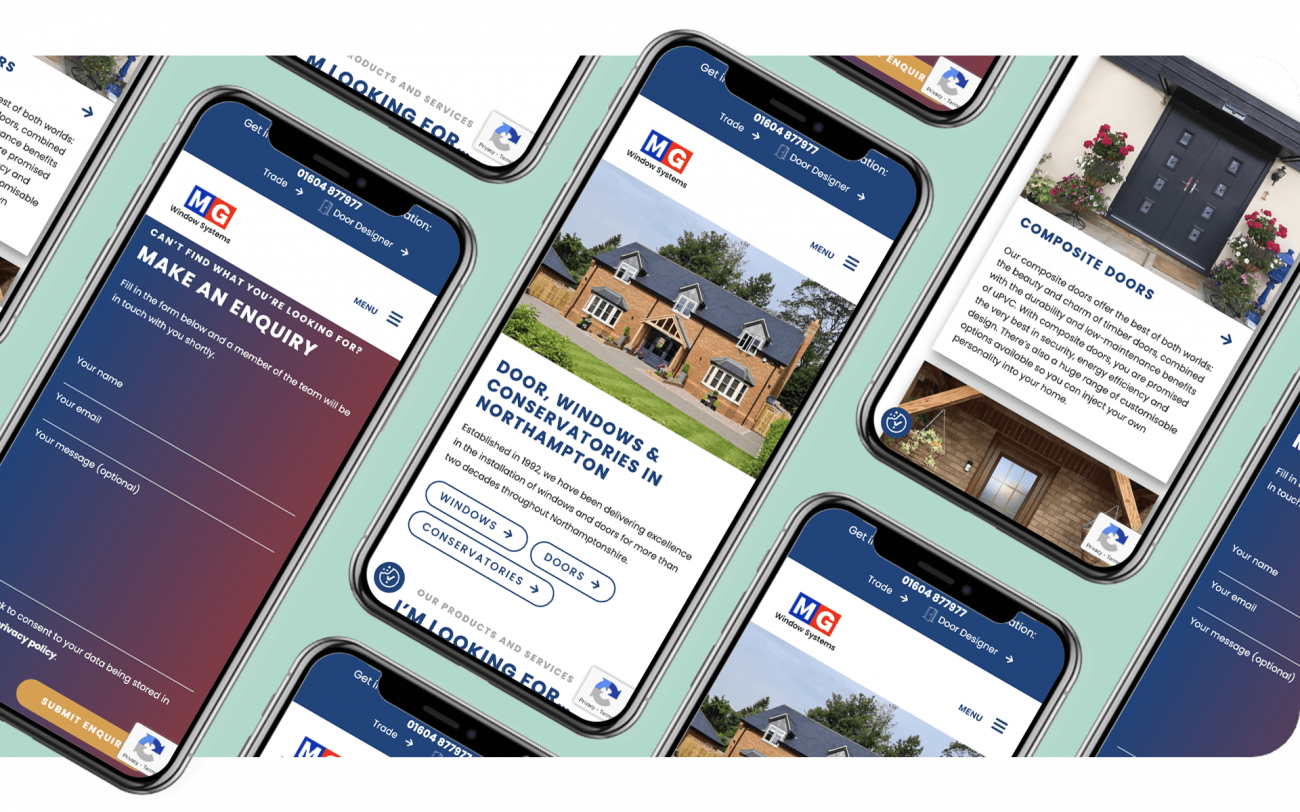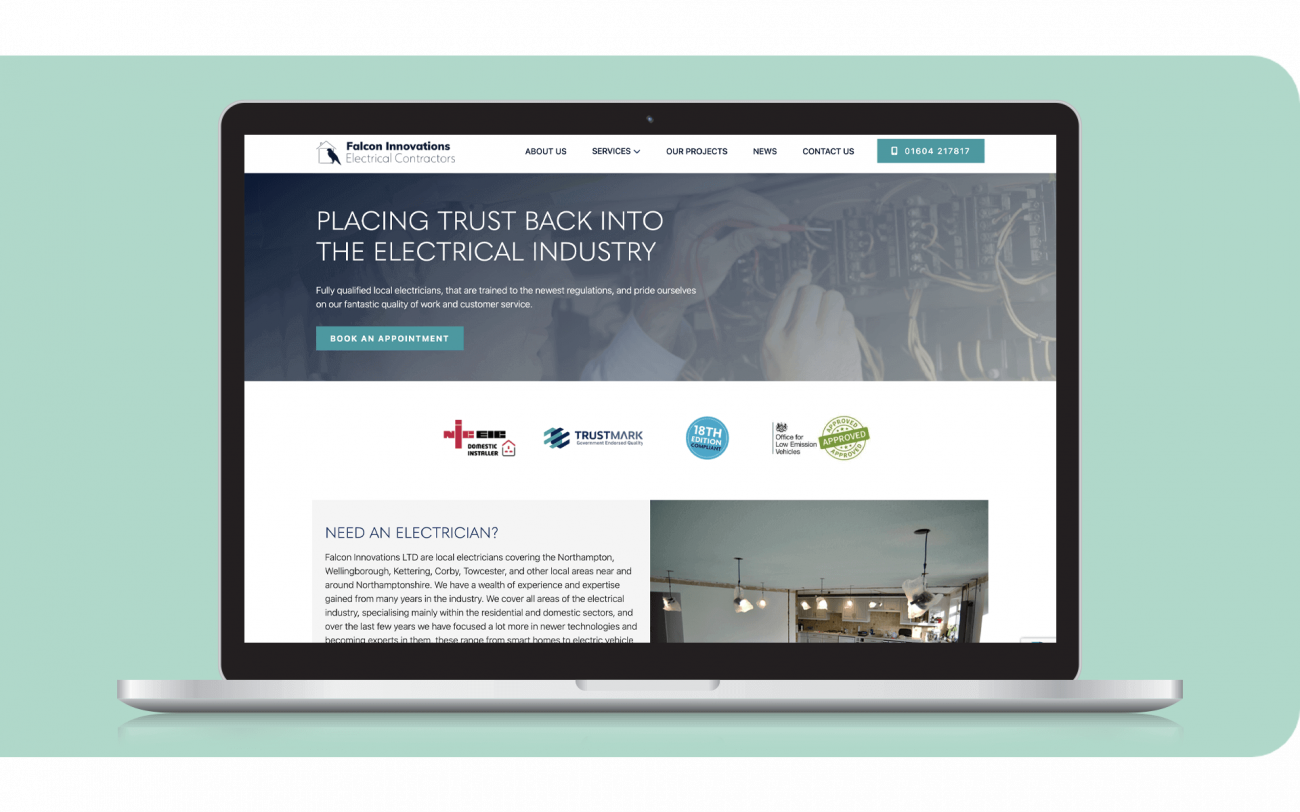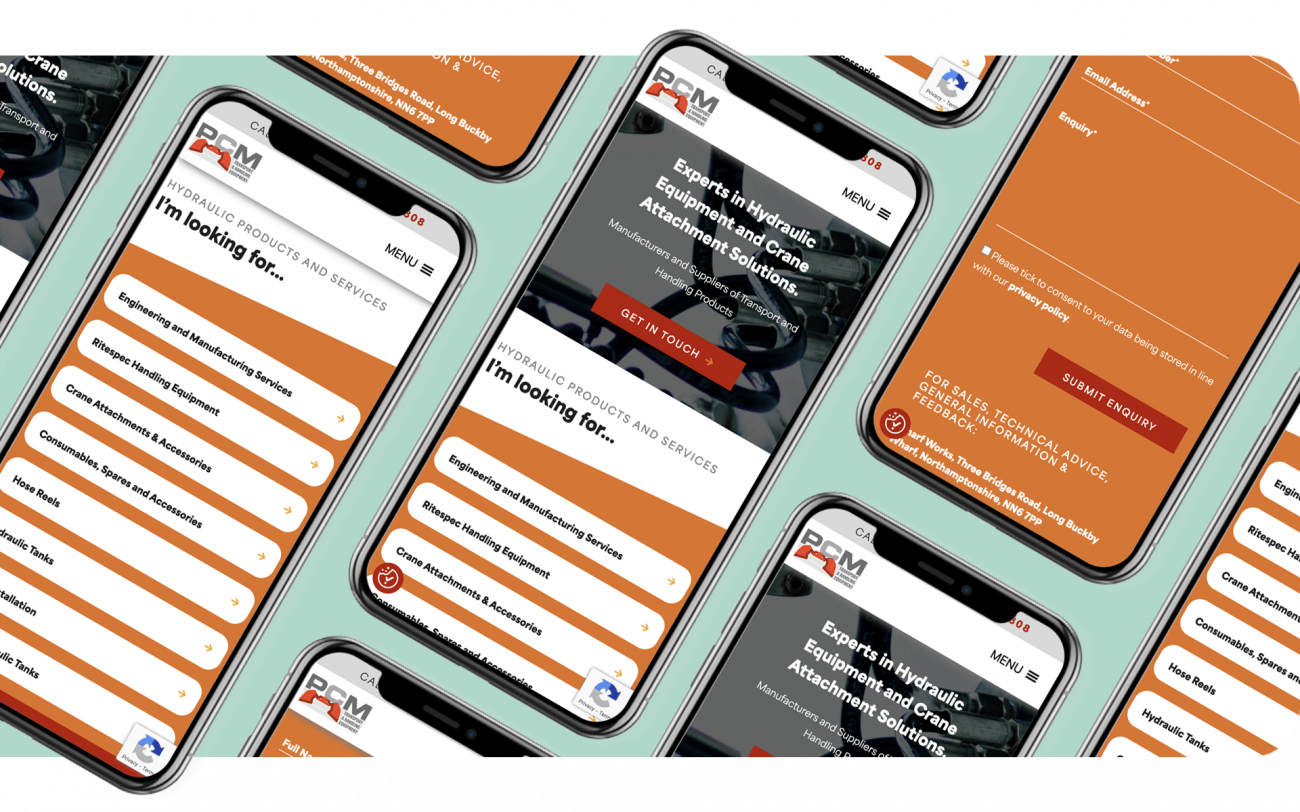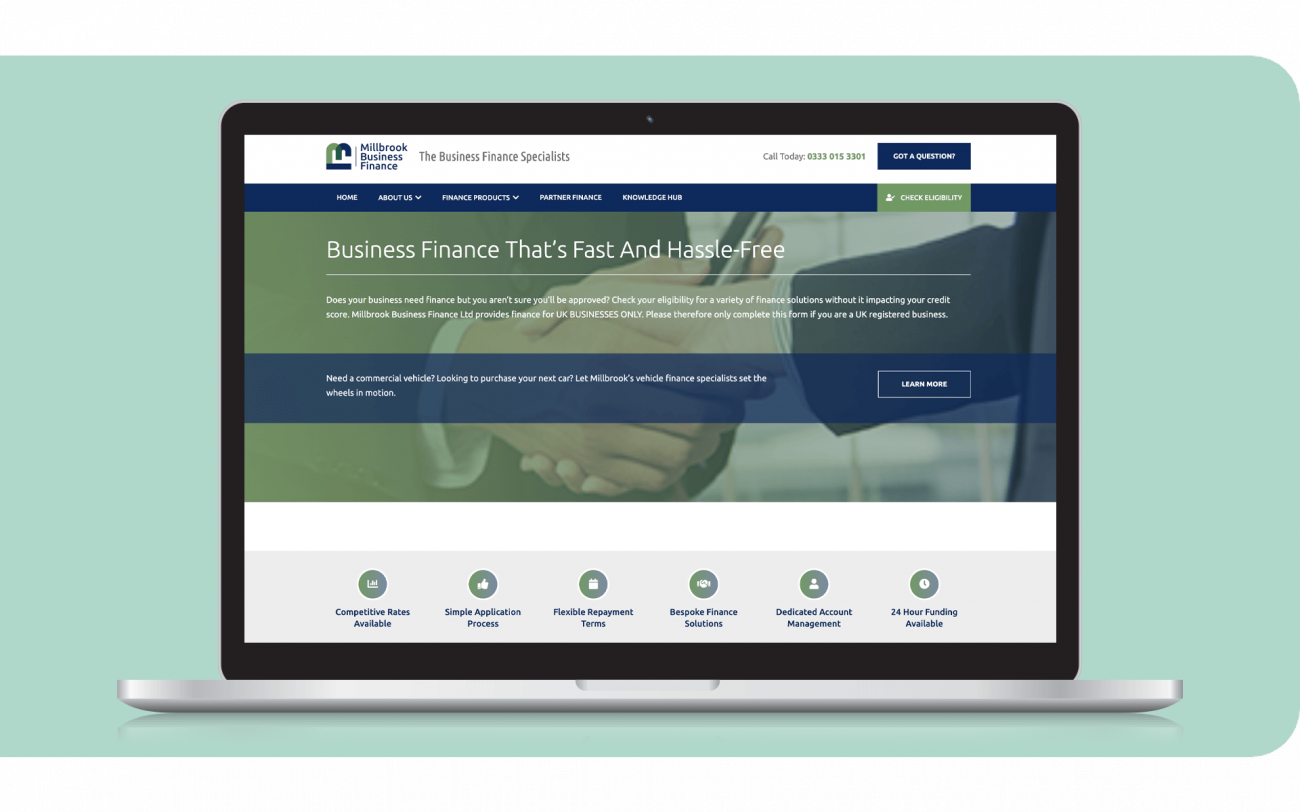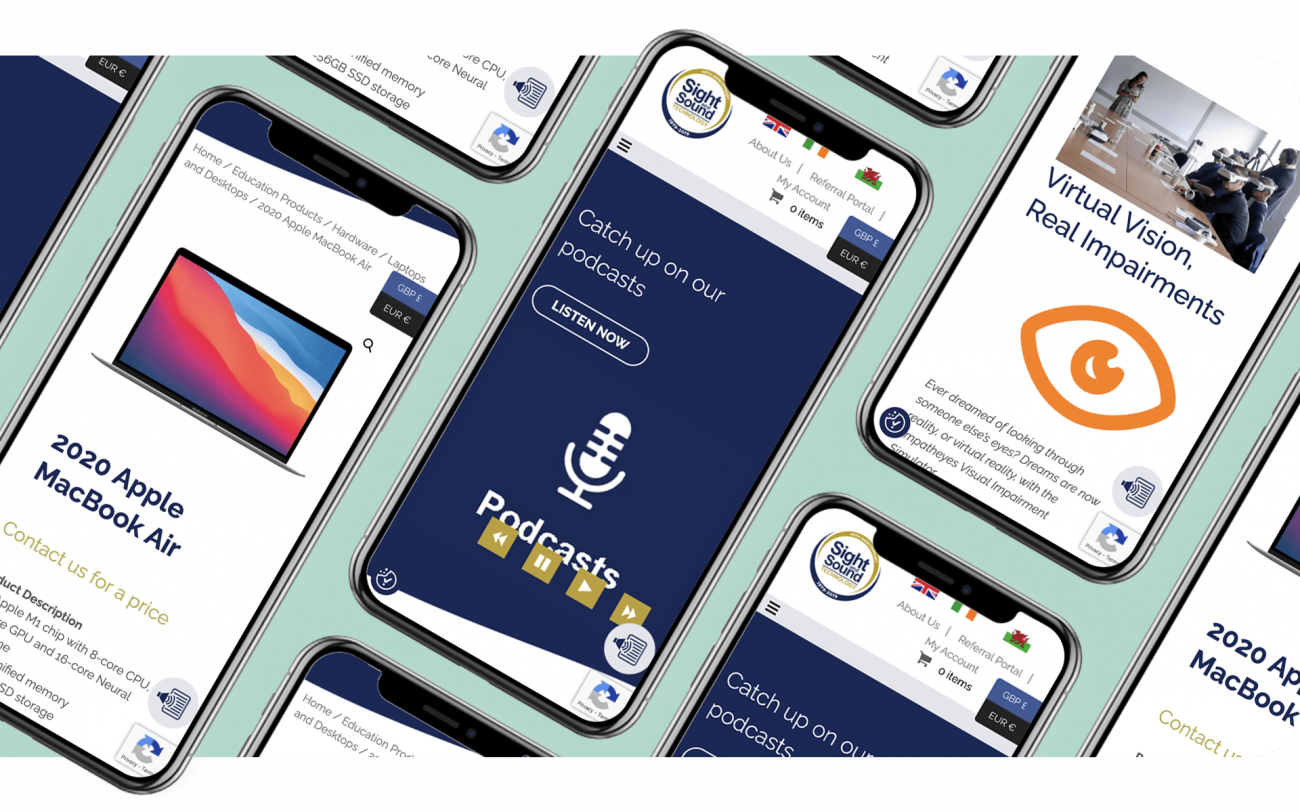 We have just had our website built my Loop and they have been fantastic from start to finish. When getting a new website it is an important investment with it being an asset to any company if the website is done correctly. From the get-go all of the team at Loop has gone above and beyond to make sure we were well informed of each stage. Our marketing now starts with Loop so we are excited to start the next stage.
MG Windows
Fantastic experience from start to finish!! Katie, Mel, Luke, and the rest of the team worked tirelessly to meet our desired specification, even when hurdles came up. They also helped were possible by being flexible to meet our other commitments. Looking forward to continue to working with them long into the future.
Falcon Innovations
Excellent communication and support throughout the project. Great expertise in their field and very quick to action changes and amends as required. The team have been a pleasure to work with.
Alice — PCM Handling
Loop have been amazing right from the start of our relationship. The team are a great bunch to work with, all of whom are very friendly, knowledgeable and proactive. The website they have put together for us, coupled with the ongoing PPC and SEO support has helped us generate thousands of leads over the past 12 months. Would highly recommend.
Justin Amos — Millbrook Business Finance
Loop Digital maintain at least 4 websites for our company and whenever there is an issue or when we need changes made, they are really proactive and engaging and work really hard to resolve our issues. I would certainly recommend Loop Digital as they really do look after and care for your online business
James Everson
Need a website audit before you start?
Complete the form below and have your results within 24 hours! Audits are manually reviewed by a web design consultant that understands the Northampton Area.
"*" indicates required fields
Why does my website need a new design?
At Loop Digital we believe that every business deserves a website that not only looks stunning but also performs seamlessly, driving growth and success. Our team of passionate designers and developers is dedicated to transforming your online presence into a powerful asset that captures attention, engages visitors, and converts them into loyal customers.
I do not like my website's appearance
This is a common motivation for businesses to invest in a new website. It's crucial, as your website shapes the first impression customers have of your business. A unique design boasts a clean, appealing layout and professional visuals.
My website is not mobile friendly
By utilising your data it empowers you to prioritise either mobile or desktop optimisation. Yet, given that over 60% of users access websites via smartphones, mobile optimisation is fast becoming a critical consideration.
You can't find your website on Northampton Google results
During the website design phase, building out your website architecture logically with clear navigation, will boost your visibility in Google search results for Northampton.
My website isn't providing leads or sales
Crafting a user-friendly website is paramount for generating leads and driving sales. Streamlining navigation in your website design alongside easily accessible forms and 'Buy Now' buttons expertly direct your customers to their desired destination.
What are the typical costs for website design and development?
The cost of website design and development can vary significantly depending on several factors, including the complexity of the project, the features and functionality required and the web development platform.
Brochure Website Design and Development
Prices start from
£1595
A simple static website to get started
Standard page builds included
SEO ready
Blog section
Perfect for small business
E-commerce Website Design and Development
Prices start from
£5575
Bespoke design
E-commerce website design
WooCommerce setup and configuration
Product listings & shopping cart functionality
Perfect for mid sized businesses
Bespoke requirements?
Features included with brochure/eccomerce but looking for something else?
Multiply locations & possible multi language
Interaction/animated effects
Higher level of functionality such as online booking systems or directory listing
In depth wireframes
Ideal for larger corporations or enterprises that need highly optimised websites
How the website design and development process works
Discovery
Our dedicated team combines research with your invaluable industry insights to meticulously blueprint a tailor-made sitemap for your dream business website. Our goal is to ensure both feasibility and affordability while staying laser-focused on your unique business identity, objectives, and target audience.
Website Design & Development
Your completed project brief empowers us with the insights to understand your preferences and expectations, enabling us to create a design that resonates perfectly with your vision. This meticulous process ensures your utmost satisfaction. Subsequently, our skilled developers transform this design into a fully functioning website on our staging server, so you can see it and approve it before your customers do.
Content
The following phase involves seamlessly integrating content and images into your website. Opting for our content creation services ensures SEO optimisation focusing on Northampton, propelling you towards the rankings and visibility you rightly deserve. In the case of E-commerce websites, this stage can include the uploading of your product data. Alternatively, if you have proficient in-house content creators, we can give you access to the staging server so they can input the content directly into the new site.
Testing & Go live
With the website carefully designed and constructed, we rigorously test your website to ensure it delivers optimal performance. If you've opted for SEO migration from your previous site, rest assured that we'll thoroughly validate its smooth completion.
Now, the moment you've been waiting for, your impeccably designed website is primed and ready for its grand launch!
A website that enabled users to purchase products easily
Our team of developers and designers meticulously crafted a custom website that elegantly addresses the common barriers and challenges encountered by online users. By prioritising the needs of the client's diverse target audience, we've guaranteed that the Sight and Sound website offers a seamless and inclusive browsing experience for all, resulting in increased sales.

200+
Product uploads
1
Accessibility reader
3+
Years in partnership
Need help planning your Northampton website?
Whatever you need, we can tailor an website solution for your Northampton business. With many years of experience helping a huge and diverse range of customers, we can find the right package for you to reach your business goals.
Website design is in relation to the design of the website that you see, rather than the software development behind the scenes. Web design now focuses largely on mobile or tablet designs first rather than desktop but its important that your website works for both. A web designer will focus on elements such as:
Colours
Fonts
Imagery
Layouts
Structure
Flow
Northampton design focus

Embrace the digital possibilities in Northampton with our customised web design solutions. Loop Digital, with extensive expertise and a track record of delivering impressive results, is your trusted partner for success in Northampton's competitive digital landscape. Whether your business has deep roots in Northampton or is taking its first steps online, Loop Digital is here to facilitate your success. Choose us for high-quality web design services in Northampton and embark on a journey to enhance your online presence and seize the numerous opportunities this bustling town offers.

Have you thought about your website hosting?
In order to have your website online, it needs to be hosted on a server. Hosting costs can range depending on your choice of managed or unmanaged hosting.
Our managed hosting is a completely comprehensive package. This includes automated backups, regular updates, and vigilant security checks. Think of it like the updates your phone apps or web browsers receive – you want them to enhance, not disrupt, your website.
On the flip side, unmanaged hosting places these responsibilities squarely on your shoulders. Costs primarily cover server space, with prices varying according to the server's grade.
At Loop Digital, we champion managed hosting as the ultimate user-friendly solution, and we're committed to providing our partners with the finest support available.

What about your ongoing website improvements?
Your business is not static, so neither should your website. Maybe you have a new product or service? Maybe you are no longer providing a service? Or maybe you want to try a new location! By having an ongoing website improvement package you can continue to build and develop your website, keeping up to date with the latest trends.

How can I be supported with a website error?
It's far from ideal for your business and your customers but websites can sometimes break… that's where we swoop in and take care of it for you. We can fix everything from the dreaded white screen of death to conflicting plugins and hack attempts. Our clued up developers are well versed in the history of WordPress and it's many many plugins and integrations so we're always happy to be on hand to support your website needs. Our reasonable priced web maintenance service includes:
1 working day guaranteed response
Office hours 8:30am – 5:00pm
Support on phone/email
1 hour investigation (fix or quote supplied)
Discounted rates on fixes

Ready to boost your website traffic and leads? Let's talk!
For a chat about how we can provide consistent and sustainable growth for your business, get in touch with our friendly team today. We've already helped dozens of unique business find success through our website design solutions and would love to help you too.
Stay in the loop... subscribe to our newsletter for all the latest industry news
"*" indicates required fields