Consumer behaviour has changed and we must evolve with it, or risk falling behind our competitors. Increasingly, users expect more from your business, they want the information to be readily available at their fingertips when they need them.
More apparent now than ever before, consumers believe that the quality of your business directly correlates to the quality of your website. Your website beholds the power to make or break crucial decisions from your prospects, leads and customers. To ensure your target market doesn't settle for a competitor, you need a secure, accessible and engaging experience to win over your visitors.
If you are currently in the market to launch a website or give your existing one a facelift, we've created the following guide. Exploring the key best-practice features to look out for and outlining exactly why web design is so crucial to securing new customers online.
Why Is Web Design Important?
To kick things off, let's discuss why web design is so important in this technological world. Essentially your website is one of the most important digital assets your brand can have, your website will ultimately become the vessel in which you can build and expand your online presence. To further demonstrate the significance of a well-built and engaging website, we've jotted some compelling statistics below.
It takes just 50 milliseconds for your users to form an opinion about your website
38% of users will stop using a website if they don't find it engaging
89% of customers will shop with a competitor after a poor user experience
48% of users think that web design is the #1 factor in a business's credibility
54% of all online traffic comes from mobile devices
First Impressions Matter
Your website is likely going to be the very first touchpoint made by your prospect and first impressions are incredibly important. The impression made when a user first enters your website will determine whether or not they continue to explore your content.
If a website looks unappealing or outdated, your audience will immediately build a negative opinion of your brand, which will be challenging to shift. A clunky, or poor user experience will immediately deter your user from your webpage, they'll likely continue their purchase via a competitor.
Web design is crucial to building a positive perception of your brand, not just your website. A well-designed webpage is the key to keeping your leads on your website, gently encouraging them to purchase when they're ready.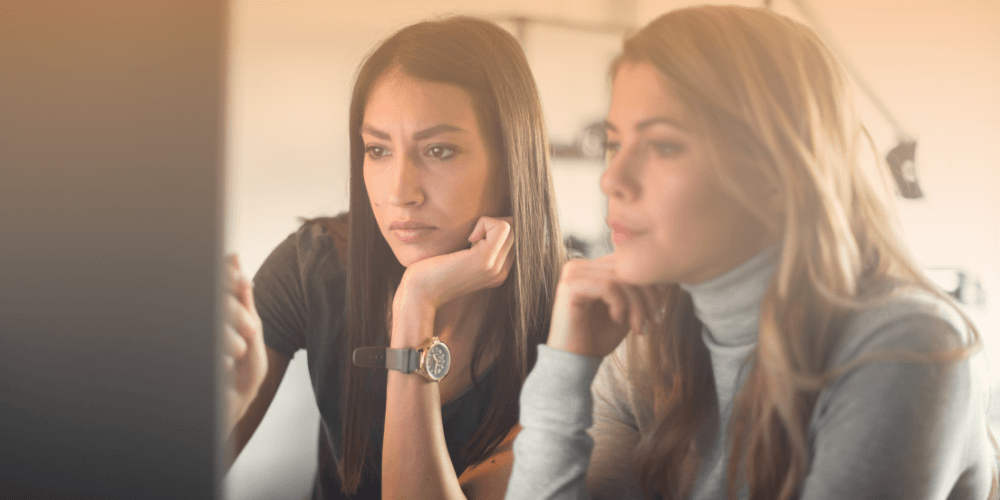 Google Says So
The experience you provide on your website isn't just analysed by your users, you must also consider how robots and search engine crawlers explore your website. Your website's SEO amongst other things is one element your business cannot afford to get wrong. An effective web design splits its focus on catering for both its users as well as the robots that will index it.
Your website might be beautiful, offering a completely seamless user experience, but if it's not optimised for search engines, you'll be in an uphill battle for online visibility before you've even got going.
The way your website is designed and built can impact your website's ability to rank on search engines, especially with the introduction of Google's Page Experience. Your page experience is essentially a set of signals that will measure how users perceive the experience of interacting with your web pages, beyond its pure information value. Bear in mind that this analysis is carried out for both desktop and mobile devices.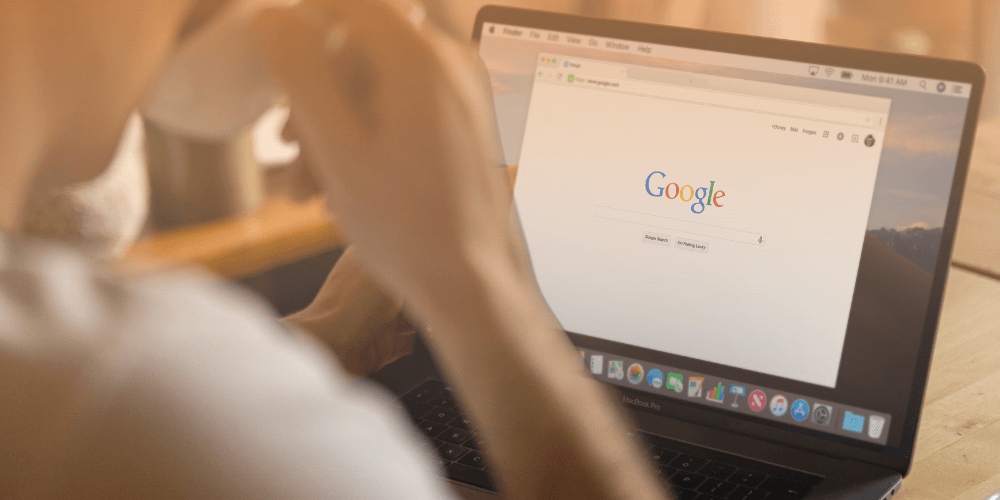 It Builds Trust
A solid web design builds trust and lays the foundation for long-term relationships with your prospects, leads and customers. At a time when the consumer is consistently at risk of falling victim to fraud or dodgy websites, the more trust signals your website can offer, the better. People simply will not trust poorly designed websites, and rightly so. How many occasions have you bounced off a website because it appears somewhat subpar? Exactly!
Depending on your industry and market, your buyers could be looking to make a significant purchase from your business. They will need all the reassurance that your brand is trustworthy and competent. Nothing will set the scene better for this than a high-quality website, that is easy to navigate and has all of the information your prospect is seeking.
This is fundamentally important if you have an eCommerce website. With these sites, you'll need to request highly sensitive information from your customers. Your website should have clear instructions on how to do this via the checkout process and leave your customers feeling confident about their decisions. There are various accreditations and trust signals you can embed across your digital checkout that will instil this trust.
This will ultimately improve your ability to generate new leads and sales, encouraging your customers to come back for more.
Your Competition Are Already Doing It
We're in 2022! If you haven't got a website that's fit for purpose, you can bet that your key competitors do. Competitors in your industry have likely already recognised the fundamental requirement of a well-designed website and will be seeing the benefits impact their bottom line.
Essentially your web design should help differentiate your brand from your competition. If you have a slow, outdated or poor website it's likely competing brands will overtake your positions in search engine results pages. Meaning the majority of traffic will go to their sites instead. A well-designed website coupled with compelling and valuable content will have a much greater opportunity to perform better online. By performing better, we mean increases in traffic, leads, sales and your business's revenue.
Separating yourself from others in your industry is particularly important if you're in a saturated market. Getting the recognition your brand deserves is a challenge for everyone but made increasingly difficult by overcrowding. With the power of a well-designed website, you can push your business to the forefront of your customer's search for a solution.
In addition to getting to the top of the search results page, you'll need to consider your on -page content too. It's likely your business and your competitors will share a suite of similar services or products that are competitively priced. If this is the case, you'll need to ensure that you include the features, benefits and unique selling points of your brand across your website. Hero them on banners or embed them alongside your calls to action. This could make the difference between closing a new deal or not.
Top 3 Important Features of Web Design
User Experience – UX
A good user experience encompasses various different user-centric elements and focuses on the people who will engage with your website. The UX will determine how a person feels when interfacing with your website. According to Adobe, some of the fundamentals to bear in mind are the following:
Value. Does this product give the user value?
Function. Does the product work?
Usability. Is it easy to use?
General impression. Is it pleasant to use?
One of the basics that you'll need to get right is your website's navigation. Increasingly, users expect quick and efficient access to websites. They want instant access to the information they need, they won't want to navigate various menus or web pages to get to the answer they're looking for. Poor navigation will very quickly discourage your users from exploring your website.
With a well-planned and high-quality web design, you are able to fully optimise your site to accommodate an optimal user journey that is valuable.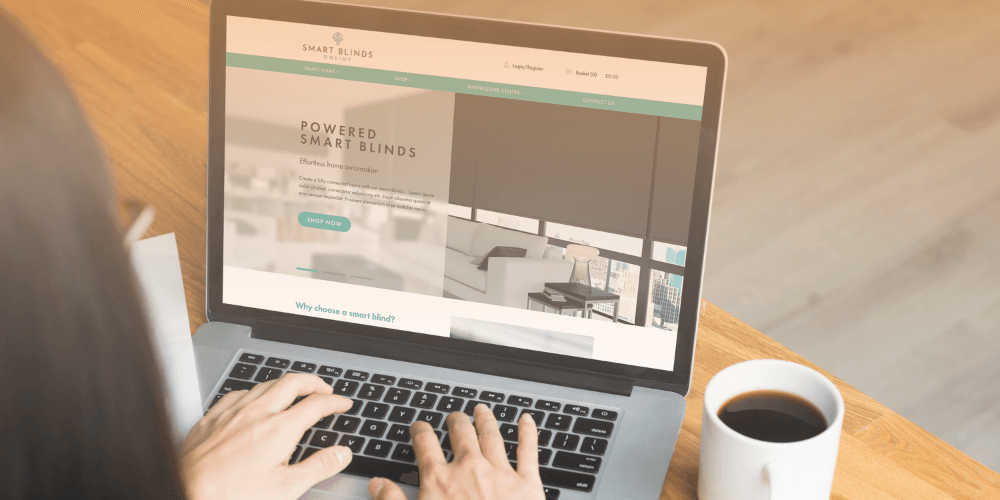 Let's explore an example, if a user enters your eCommerce site and cannot find a particular category of products easily, they are more likely to bounce off the site and visit another which is easier to navigate. As a result, not only is the bounce rate affected but the conversion rate is decreased.
A well-designed website with user experience as a core focus will result in a streamlined user journey. Ensuring users aren't having to work to find what they want is pivotal in working towards a low drop-off rate. A good quote from a well-known usability author called Steve Krug is "As a user, I should never have to devote a millisecond of thought to whether things are clickable-or not."
If you're looking to enhance an existing website, you could consider carrying out user testing or implementing a conversion rate optimisation strategy. These tests will help establish areas of your website that require improvements and help track ongoing progress.

Brand Identity & Consistency
As we've noted previously in this blog, your website will ultimately become the vessel for your online visibility. One of the most important factors of a successful business is branding, this applies to both online and offline environments. Looking specifically online, your website should be consistent with your home brand, helping to establish recognition and affinity with  your key audiences.
Some of the features of building a brand identity online are of course your logo, sounds silly but your logo should be easily recognisable and legible across all aspects of your website. Too often, we still see brands placing their dark logos onto dark backgrounds, making it challenging to see.
Aside from the basics, the theme and imagery of your site are crucial to achieving brand consistency. The visual identity you deploy across your website should also be reflected in your other marketing materials. This could be across other online channels, broadcast or event print media. If this isn't achieved, there'll be a substantial disconnect between your website and your business, leading to confusion or potentially diminishing trust with your audience.
The imagery you chose to use within your website is critical too. Too often we see businesses employing an abundance of visual features in a bid to improve user engagement. But often this can have the opposite effect as users don't want to have too much focus on. You should aim to have a balance between your copy, imagery and white space. This supports your user to focus more easily on the content most important to them.
A site with consistent branding should mean that a user can land on any given web page and recognise the branding. Users will be more likely to take valuable actions on a site that they are familiar with.
Web Design SEO
We have talked about navigation for the user and how that may begin to affect certain metrics such as bounce rates and conversion rates. However, there are more factors that focus on the more technical side of your website and how search engines explore and index your website.
Your website must be search engine optimised to rank on search engines, which is where most of your prospects and visitors will come from. If you can't get your website to rank well in search results, your prospective customers won't be able to find you. Although there are other avenues you could explore to generate traffic, organic traffic is often the most sustainable and not to mention, free!
One of the key things to bear in mind when it comes to SEO and your website is how your website performs across different devices. Over the years, Google has placed a huge emphasis on mobile-first indexing, meaning they will evaluate your website's mobile experience over desktop.
As noted in the fact-finding section of this blog – 54% of all online traffic comes from mobile devices. Having a responsive website will improve your SEO but also ensures your target market can have a seamless experience across all of their smart devices.
Paired with this is the speed of your website. To ensure that the site loads quickly, the developer or designer would have to ensure that all of the media files used across the website are optimised. Optimising media for your website ensures your web pages can load quickly and responsively. Users entering your website will expect speedy load times, if they acknowledge otherwise, they'll quickly abandon your website, increasing your bounce rates.
Whilst we could talk about website SEO for the foreseeable, one final thing to consider is your on-site content. Content marketing and SEO go hand-in-hand, more so now than ever before. An efficient and affordable way to get your website ranking is valuable, written content.
Unique and compelling content benefits both your users and search engines, it helps build your authority online and you'll be rewarded as such. Consistently sharing content will help you reach new audiences and secure rankings for your targeted key terms. You can learn more about this in our downloadable SEO guide.
Web Design at Loop Digital
So we've explored the various intricacies of web design and how your business can benefit from a well-optimised web design. If you are looking for a website design or rebuild, here at Loop Digital we have experienced in-house web developers and designers that have created websites for reputable businesses across the country. For more information, check out our web design service or get in touch with a member of our team today.