A simple question with a not-so-simple answer. Inbound Marketing costs vary just as digital marketing strategy costs do. Inbound marketing as a full digital solution can be perceived as being on the expensive side, but marketers have to bear in mind that inbound strategies involve a number of unique tactics which all bring their own hosts of expenses. From blog content and SEO to paid media and website design, inbound marketing encompasses almost all of the digital marketing spectrum.
Inbound Marketing: Your Long-Term Plan
As mentioned time and time again within our blogs, inbound marketing should be referred to as a marathon, not a sprint. Be under no illusion that inbound marketing will be a quick win or quick fix for your business. It takes time, resources, and a considerable amount of creativity, but the rewards you can gain will be more than worth the wait. With inbound you'll be shifting away from the more traditional outbound tactics, the buying of ads, purchasing email lists, cold calling, and broadcast marketing, all of which come at a considerably high cost.
The inbound approach to marketing draws new prospects to your business by providing engaging content such as blogs, videos, guides, infographics to those who are seeking a solution to your problem. This content can often be created at a relatively low cost and can also be promoted organically, without the need for paid media. However, whilst this content can be created for next to nothing it costs time and resources. Inbound demands skill and expertise in copywriting, graphic design, videography; all costs you should factor in.
Establishing your business's readiness for an inbound marketing strategy can be a challenge due to the number of variables to consider. To help you determine the level of support and resources you'll need, both human and monetary, we've compiled the following breakdown.
Inbound Marketing Cost Breakdown
To successfully launch your inbound marketing strategy there are a number of foundational and ongoing elements required to ensure you get the most out of your investment. You'll need to critically evaluate how you plan to manage or create these components to craft a solid long-term strategy that will continue to bring success to your business.
Whilst inbound marketing is marginally cheaper than outbound tactics like TV advertising, there are other items outside of financial considerations to examine.
Time
One of our biggest and commonly stretched resources as marketers. Addressing the cost of time can be tricky as ultimately time is priceless. To effectively plan, deliver, and optimise your inbound marketing plans you'll need to devote a considerable amount of time. You will also need to take into account the length of time between when your campaign starts and when you begin to see results.
In most cases, a complete inbound marketing strategy may take a few months before it starts delivering the desired results for your business. This is due to the strategy's emphasis on content and how the likes of Google take some time to index and rank your web pages. Once your content begins to climb the ranks, however, you'll start to attract substantial traffic and leads to your business.
With that said, there are a number of things that you can do to accelerate this time including investing in paid media or PPC to supplement your organic tactics. These paid methods are within the inbound marketing mix, just ensure the targeting is spot on, you're seeking qualified traffic, not any and all traffic.
Content planning, creation, and promotion all take significant time, if you're resource-strapped internally, then you could consider outsourcing this part of your strategy. This will come at a cost of course, but this may be the strongest and most effective approach for your business.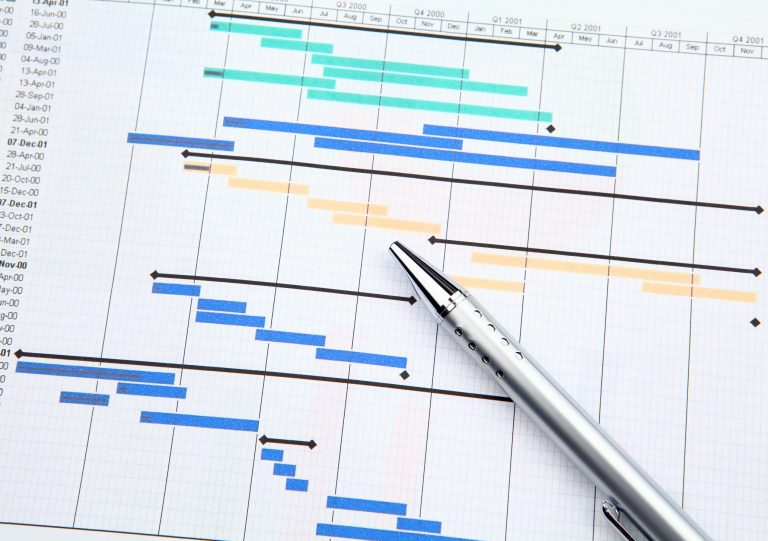 Planning and Strategy
Like all of your marketing activities, the inbound methodology requires a strategic and well-planned approach. This planning and strategising process starts from conception until the foreseeable future. Although less monetary dependent, it involves a number of moving parts at any one time, you can expect this to take some time to piece together. Your inbound plan will comprise all elements of planning, from persona research and smart goal creation to keyword research and competitor analysis. All of which will help guide and shape your strategy going forward and support the alignment of all of your campaigns.
In and amongst these plans, as a marketer, you'll need to seek the hand of other members of your team. Particularly your sales and service representatives, these people are the closest ones to your customers, and arguably they will know them best. They can provide the most valuable insights into things such as purchase barriers, frictions, complaints, all of which will support your planning process moving forward.
Similarly, with content creation, you could consider outsourcing your marketing strategy creation or seek support with the, particularly bulkier elements. You could explore a one-off project for this or hire ongoing support from a consultant or consultancy. Of which these costs could vary greatly depending on the scale of your business.
It's important to remember here that your inbound strategy planning will be a continuous task, requiring consistent tweaks and optimisations to reap the strongest rewards.
Content Production 
The content production element of your inbound strategy will likely incur some costs. To produce high-quality content that attracts, engages, and delights your customers you'll need the hands or minds of experts. Using your well-established plan, you should know exactly what it is your business needs to create to start generating a steady stream of visitors and leads to your website.
Content is the most time-consuming element within your inbound strategy but is often the most crucial. Publishing content on a regular basis builds relationships with your prospects and earns trust, encouraging valuable action from your users.
Outsourcing blogs in the UK can cost anywhere between £50-£150 per blog depending on the skill of the writer and the depth of the content. If you were to use an internal resource, such as yourself or a copywriter, you can expect a high-quality blog to take between 3-4 hours to complete.
Whilst blogs can be sourced or produced at a low cost, there are other content types within the marketing mix you should consider. Videography or video content are highly effective tools, they are often the most highly engaged with content online and encourage action from users. With technology where it is today, you can produce high-quality video marketing materials at a relatively low cost. Depending on the scope of your plans, we now all have the ability to host webinars, live chats, and Q&As directly from our smartphones.
For heftier promotional-based content, you may want to seek the assistance of a professional team as well as their equipment. Glossy content like this doesn't have to be created on an ongoing basis, you could update these annually and use snippets of the footage throughout the year.
When considering larger and more costly inbound tactics, always keep in mind what the forecasted return on your investment will be. It's also critical to consider which media and channels your prospective buyers engage with, you don't want to waste your budget on a video your users won't see.
Social media is a channel we believe every business should be leveraging, your target market will likely engage with at least one of all the social channels available. Social can be managed for free if we're excluding the time needed to do so. Social is commonly leveraged as an extension of your main channel, your website. You can use your organic social channels to share content, engage with your followers and spark conversations, all for free!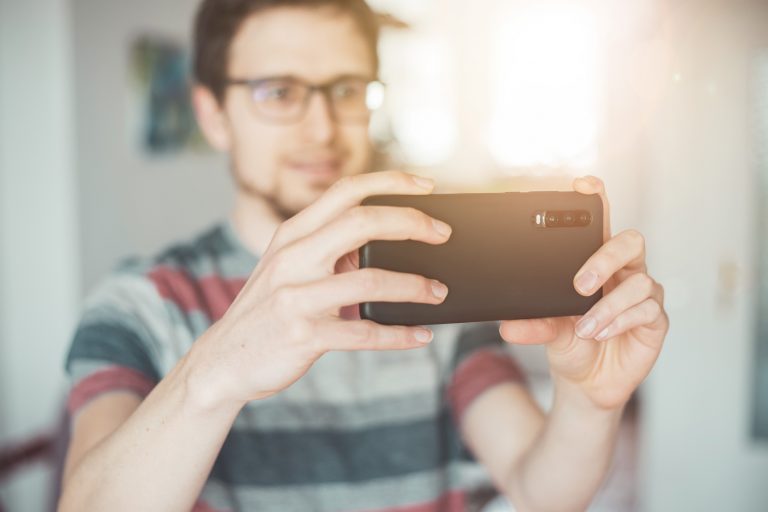 Paid Media and Ads
Following off the back of social media, paid media is another activity that should be a part of your inbound marketing strategy. Social media ads and pay-per-click advertising are all highly effective and more importantly, focused ways to reach your target audience. There is an ongoing debate as to whether ads can be considered as an inbound tactic but if configured correctly, these ads should only serve users who have expressed interest or are searching for the content you offer.
When it comes to paid ads and media, that spend is entirely down to your business, as with other activities, you could choose to outsource to a professional to manage and create your campaigns. The alternative is hiring an internal member of staff who is proficient in ads which can be hard to come by.
If your digital ad campaigns and their associated landing pages are correctly set up and optimised to a high standard, you can expect to see a positive ROI quite quickly. Of course, there are some variables such as your targeted terms, how competitive the market is, and your overall budget.
Establishing a budget for your paid media can be a challenge, particularly if this is your first time. We would always recommend starting small and then expanding out, learning all the while what does and doesn't work in the digital space. This is the best way to reduce losses and maximise your ROI.
Hardware & Software
As with the other inbound activities and expenses, your hardware and software will depend entirely on your business and your needs. Amateur content can perform just as well as the high-cost alternatives. You can source a number of free tools online to help create your content, often you'll find that they are limited and certain features are restricted. Consider what content you'll be creating the most often and prioritise what tools and software you need to carry out the work.
The hardware you need will be dictated by your content plan and whether or not you'll be producing content in-house or outsourcing. For live talks and video, a simple green screen, microphone, tripod, and single softbox could work perfectly. Alternatively, you could invest in a superior camera and equipment which sets you back a few thousand. Remember it's the content of the content that matters. Are you providing value? Are you providing insightful information? You'll find that most users won't be dissuaded by a low screen resolution, they care about the information being delivered, in whatever form that may be.
How Much Do You Need to Invest in Inbound Marketing?
With inbound marketing, you can start to build valuable and long-term relationships with your customers. Connections with these users are based upon the trust and transparency you offer to them. Inbound enables you to send targeted messages to users who are interested in what your business has to offer as opposed to marketing to the masses.
Inbound marketing costs time, resources, and money, start small and build-out. You can use the time to learn more about what works and doesn't work for your business, allowing you to allocate budgets better and make your investments stretch further.
Whether you're looking to build an internal team for this initiative or seek the support of an agency, essentially you will get out what you put in, with time of course.
Loop Digital's Inbound Marketing Strategy
With the right team and management, inbound marketing can revolutionise your business. Of course, it is a considerable investment but the long-term advantages and benefits can see your business flourish. Discover a marketing approach that delivers success and grows your brand, get in touch with our team of Inbound Marketing experts today.