Why Choose Content Marketing?
Content marketing costs 62% less than outbound marketing methods while also being shown to generate three times more leads.
The higher-quality and more relevant content that's produced, the easier it is for your target audience – the people who want your service or product – to find you. Once they find your business, the content on your site should engage their interests and provide answers to their pain points. This is how you build an audience that returns to your site, expand brand awareness as a trusted knowledge source, and ultimately increase profits and sales long term.
Many marketers have their finger on the pulse. They know that focusing their marketing efforts on content production is an effective strategy for attracting leads and securing sales. There are a variety of barriers that stop marketers from implementing a content strategy effectively, for example, often marketers either lack the resources in-house or don't have enough spend available for outsourcing.
Producing consistent content is a challenge – 57% of marketers said they struggle to publish content regularly. However, publishing content on your website frequently is only half the battle, you need to create the right content – content that attracts, engages, and delights your site's users.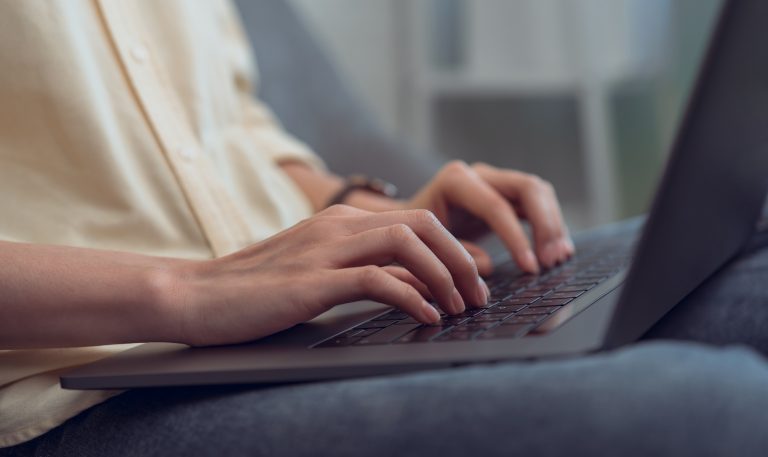 Blog posts, videos, and infographics are all different types of content marketing. All combine to create a content production process that delivers measurable results for your business. However, what is the right approach for your business, should you choose to outsource or create an in-house team? Both have benefits, but is using an in-house team or hiring a content marketing agency the right decision for your business?
What Is In-House Content Production?
In-house content production involves the staff within your business being responsible for your content marketing efforts. You can do this yourself or assign the tasks to colleagues, but essentially it's content creation DIY and there are advantages and drawbacks to this strategy.
Benefits Of In-House
– Control – While a good agency builds a plan along with their client, working exclusively in-house gives you creative control over your content. You decide every aspect of your content marketing strategy, which ensures it reflects your company's goals and values.
– Existing Insights Into Business – Less communication is necessary when working in-house, all your staff already know about your business. You don't have to spend time outlining broad goals, the culture of your company, and the products and services you provide. However, issues like this can be avoided by choosing an agency with knowledge of your industry.
– Affordability– An in-house content expert who is exclusive to your business's niche would be more affordable than outsourcing. However, to hire an entire team would be more expensive when compared to working with an external team, especially considering the potential increases in sales.
The Biggest Potential Issue With In-House
A lack of resources is often what holds an in-house content marketing strategy back. Staff may not have the skills, experience, or knowledge to create a content production process capable of driving up traffic and turning prospects into leads. An in-house team needs to be skilled in all different types of content marketing. You need good copywriters, proficient video production staff, SEO experts, and people who know how to promote the content on social media.
However, it isn't only a lack of content marketing knowledge, setting up a team takes time. Not only to plan and create a team but time to create content. Taking staff away from their original roles to focus on content production may also leave you short in other departments.
One person isn't going to be an expert in all the different types of content marketing, let alone have the time to produce high-quality across the whole field of digital media. Other issues such as staff shortages and other projects being prioritised could mean the content marketing team is stretched thin. If this happens the entire content strategy could be delayed.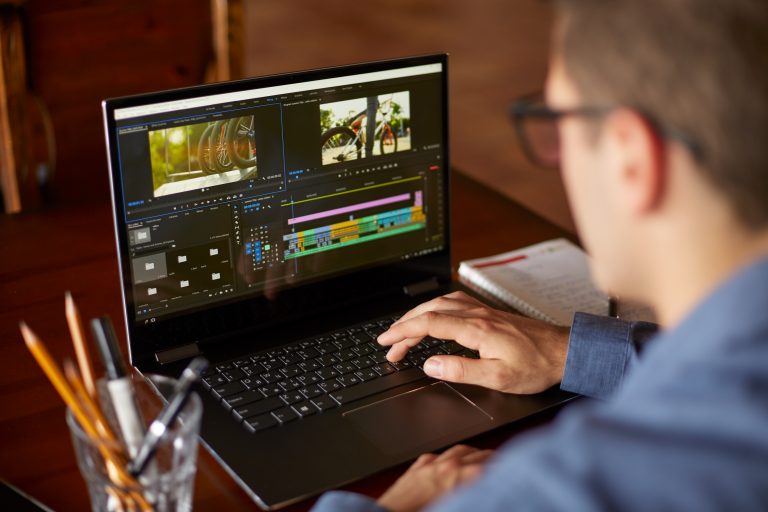 The cost of tools and resources can also be too expensive for a company to set up an in-house team. Without the right analytics data and content creation tools, the quality of your marketing efforts will suffer. Ensuring an in-house team has access to these tools can be a big drain on your budget; a solution is to outsource content production to an agency with existing access to the latest innovative tools and resources.
What Is Outsourcing Content?
Outsourcing content involves paying an external team, such as a marketing agency, to produce content for your business. However, outsourcing all your business's content marketing efforts to an agency ensures an effective and sustainable strategy that delivers tangible results is in place.
Benefits Of Outsourcing
– Experts In Content Creation – Find the right agency for your business, they will have expertise in specific types of content marketing and can create content to help you achieve your goals. You will also receive regular reports that highlight successes and areas for further exploration and development, so you can assess whether the strategy is having the right impact.
– Skilled Marketing Strategists – It's not only content that marketing agencies are experts in, their skill set includes creating a strategy that optimises how your business leverages that content.
– Professional Quality Guaranteed – Working with specialist content marketers ensures there is professional quality at every stage of the process; from the initial strategy and planning meetings to the creation and publishing stage.
– Cost-Effective – Outsourcing means your business doesn't have to invest in more staff, software, and take resources away from other departments. You also don't lose money if anything affects your company as your content production is not impacted.
– Scalability – Agencies can scale your content production quickly and efficiently depending on your business's growth and as your goals and objectives change and develop.
– Saves Time – Time management is easier with an external team as they can dedicate all resources to your content marketing efforts. Working internally could be derailed because of other projects being prioritised and this is not an issue if you choose to outsource.

In-House Content Vs Outsourced Content
Content marketing attracts higher-quality leads to your website. It's a strategy that needs to be implemented, the question is whether to appoint an in-house team or choose to outsource. The right choice depends on your business's goals and what resources, time, budget, and skills you have available.
If your business doesn't have the in-house resources to develop an effective content marketing strategy, outsourcing is the best option. Resources include staff levels, software, and also time. Without giving staff who have experience and the appropriate skills time, your business won't see any measurable results from publishing content.
In-house or outsourcing also depends on your goals. Is the goal to attract high-quality leads or increase your authority within your niche? For example, if you publish a regular blog on topics related to your industry, you may see an improvement in ranking positions on SERPs.
Marketing agencies provide detailed reports outlining the actions they've taken and their effect. They can track and feedback on what content is attracting a prospect to enquire, rather than immediately bounce from the page. Despite the content production process occurring outside your business, the reports provide transparency to ensure you're always in the loop and have clear lines of communication with the external team.
How Can We Help?
If you choose to outsource with Loop Digital, our content team will implement a strategy that delivers tangible results. Whatever the goals of our client-partners are, we focus our content marketing efforts on achieving them. Content marketing should be part of a broader inbound marketing campaign to generate higher-quality leads.
If you would like to discuss how we can implement a content marketing or full strategy that raises brand awareness, increases sales, and much more, get in touch with our team today.