Inbound Marketing is a marketing methodology fundamentally based on attracting customers through valuable and insightful content. Split into three stages: attract, engage, and delight, all of which are designed to work in tandem with the buyer's journey. As well as providing helpful and engaging content to visitors, inbound is also centred around creating good user experiences from prospect to delighted customer.
Within each stage of the inbound marketing strategy presents an opportunity to get creative and leverage a variety of different marketing tactics to captivate the attention of visitors. These tactics have been specifically curated to work optimally with that particular stage of the journey to maximise results and resonate with the target audience.
It can be a challenge for a business, such as yours, to decide which tactics to use and for which stage of the user journey. To support you with this decision-making we've pieced together this quick guide to get you going with your inbound strategy and start growing your business.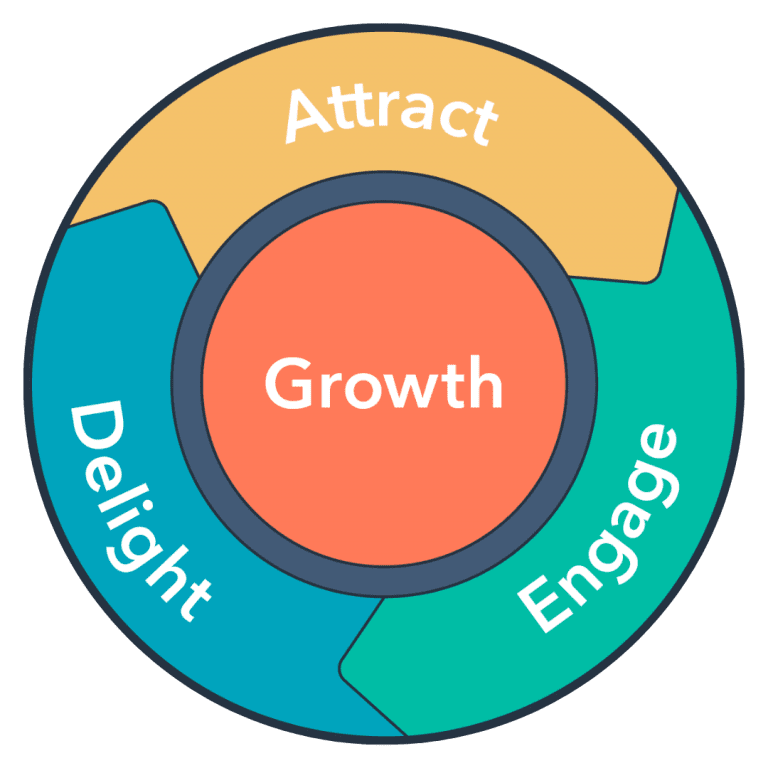 Attract Marketing Tactics
The Attract stage of the inbound methodology is where you'll be making your first impressions, and you know what people say about first impressions. Your goal in the attract phase is to entice the right prospects to your business, those that have a legitimate interest in what you have to offer, drawing in high-quality traffic to your website.
To do this effectively you'll need to do some planning. Create a content plan using research, your personas, and your business goals. When producing pieces of content to attract, ensure that they provide value and that they are shareable to maximise reach. By consistently publishing helpful and engaging content you'll also improve your SEO, increasing your business's organic visibility in search.
Blogging
Blogging seems to be the go-to tactic due to its simplicity and often low cost to produce. If blogging is a viable option for your business, you need to steer your content towards what your prospects are searching for online. In the attract stage, you're looking to provide content that understands and further explores the challenges that your visitors are facing.
Your blogging strategy works best when paired with an SEO strategy, this will help you target specific keywords and phrases that relate to your business. By optimizing your written content for SEO you'll increase the opportunity to organically appear in search engine results for your target terms.
Video Marketing
Another great example of a tactic that can promote brand awareness and attract your audience to your business. Whilst flashy and expensive video marketing may not be a feasible option for every business nobody is suggesting that you need to have a Hollywood budget to engage an audience. Today, most of us are already carrying around professional cameras in our pockets, and editing software can be easily accessible for free.
With video, the content is much more valuable than special effects and fancy cutaways. Similarly, with blogs, you can explore your audience's challenges and pain points to hook them and encourage them to visit your website.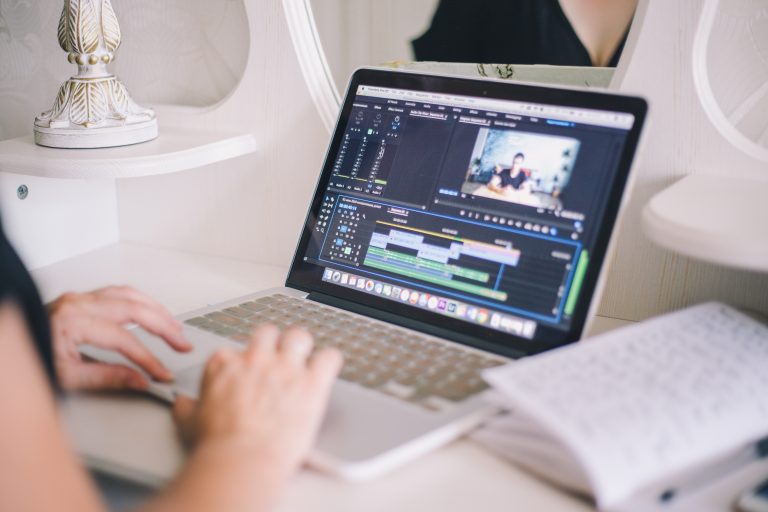 Social Media
Social media provides a great communication pathway for you to engage with your followers and your followers to engage with you. Whilst some marketers may dismiss the benefits of organic social media, engaging and communicating with your audience is key to a successful inbound marketing strategy.
Use your social channels to promote your other content such as your blogs and videos to expand your reach. The key to social media is to be social, be human, and be helpful by reciprocating interactions from your audience.
Online Ads
There is an ongoing argument as to whether ads should or shouldn't be included in an inbound strategy. The founder of inbound, HubSpot, does include ads within their strategies. Under the attract stage, online ads can help promote brand awareness and spark first-touch points of interest amongst prospects.
It's important to remember that these ads shouldn't be disruptive to the user experience, they should complement the journey. Take Google search ads as an example, this would sit comfortably within inbound because it demonstrates that for the ad to be displayed the search intent was present.
Engage Marketing Tactics
In this phase there is an emphasis on communication tactics, further nurturing the relationship with your prospects and leads. Regarding your content, you'll want to start injecting information about your own products and services, highlighting the value it can bring to your users. But remember, your prospects and leads don't want to feel like they're being sold too, you want to offer a solution not push a product.
Email Marketing
You'll want to start implementing conversion tactics for this tactic to work effectively. You can use call-to-action or content offers to capture your user data, with this data secured you can open up other routes of communication like email marketing.
Keep in mind that this communication needs to feel 1-1, you don't want to start blanket marketing to your database, that's the quickest way to increase unsubscribe rates. With email, you need to send the right email, to the right person, at the right time. To get this right, you'll likely need to do some trial and error as well as some AB testing. Use the results to optimise your email strategy and let the improvements speak for themselves.
Regarding content, you can communicate several things, such as events, special offers, reminders, etc. Just keep in mind the interests of your audience.
Marketing Automation
Now being leveraged by marketers across the globe. If you have access to a CRM (Customer Relationship Management) system, you can start personalising user experiences. Introduce marketing automation tools to encourage users to take desired actions to ultimately encourage them further along their buyer's journey.
You can test different elements across your website and within email marketing too, to see which personalisations make the biggest impact on engagements and conversions.
Conversations (Live or Bots)
Suggested amongst all of the outlined tactics. Inbound is constructed around building trust and nurturing relationships, conversations do just that. Modern businesses now leverage automated bots to navigate or respond to visitors on their website, removing the need to have a chat manned all of the time.
With ChatBots you need to ensure that the content within appropriately reflects your business and provides support for the user whether it be to book a meeting or navigate to a page within your website. Customer service plays a sizable role within the engage stage of the user journey, remember you want to provide good user experiences from start to end of a purchase.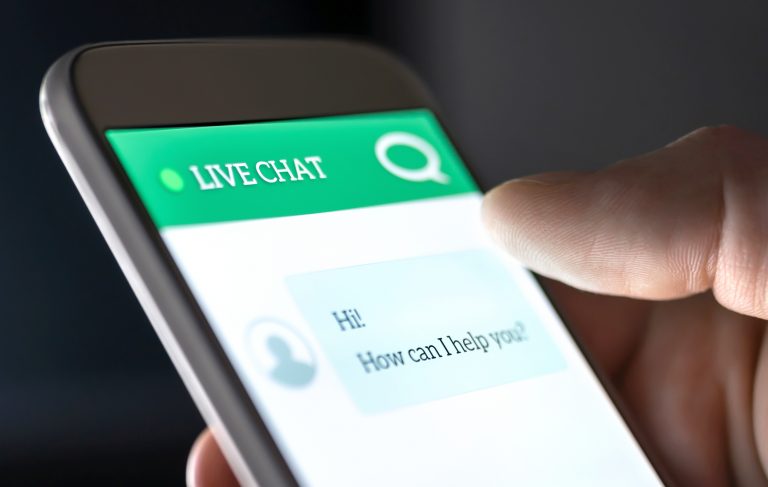 Delight Strategies
Delighting your customers is about ensuring that they feel happy and satisfied long after their purchase from you. By this point, you've already put in the legwork to craft trust and build a relationship with your customer, make it last for the long-term by providing ongoing support. These delighted customers become brand advocates and promoters for your business, responsible for referrals and extending continual growth for your business.
Surveys & Feedback
Surveys and feedback are a great way to make your customers feel valued and that their opinions and recommendations can make real changes to how your business operates. Customer satisfaction can go a long way particularly if you respond to the user. Alternatively, asking for feedback also provides the opportunity for your not-so-pleased customers to address their grievances. You can use the information to make internal changes and work on rectifying problems in the future.
Social Listening
Social listening is a great tool that can be used to monitor all stages within the user journey but is particularly useful for post-purchase interactions. It's commonplace now for customers to express their thoughts and opinions about a purchase via social media, particularly when they aren't entirely satisfied.
With social listening, you'll have the opportunity to act quickly and also control the narrative with the capabilities to turn a negative into a positive. Demonstrate that your business acknowledges the problem and offers solutions to rectify it, other users online will also be able to see this interaction.
You can also measure the sentiment of posts and comments online and use that as feedback, assess whether people online are speaking positively or negatively about your brand, products, or services, these findings are valuable.
Email Marketing (again)
Yes, we've included email marketing under two different stages. Whilst under Engage you're looking to encourage users to take an action such as make a purchase, in Delight your goal should be to retain the customer and promote loyalty. Remember that it costs less to retain a customer than secure a new one.
There are different ways in which you can do this, for example, you could add a personal touch by sending a discount on their birthday. Another would be to configure automated emails that send an offer to a customer 30 days after their first purchase, encouraging repeat purchases.
Your feedback and survey tactic could fit in here too, consider reaching out to customers to see whether they like your product, is there anything your business could do to help them find success?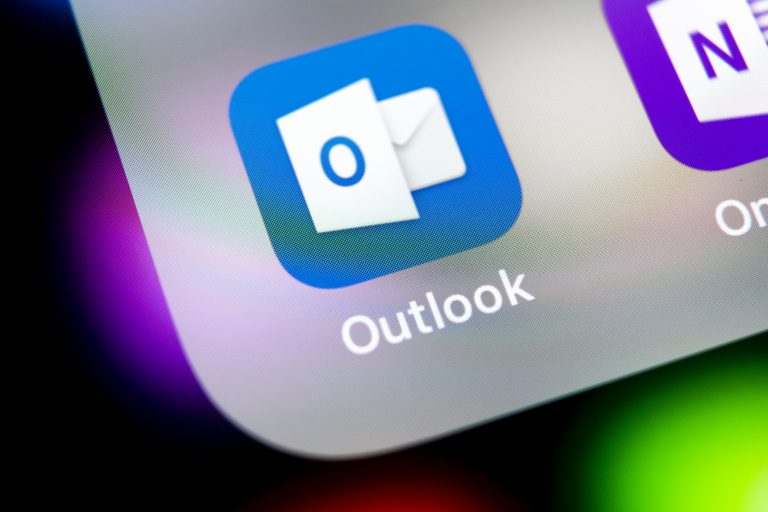 Inbound Marketing Agency
At Loop Digital, we leverage the latest inbound marketing tactics and techniques to bring sustainable growth and success to our client partners. Level up your business's digital marketing strategy with inbound marketing and start attracting, engaging, and delighting customers. For more information about our Inbound Solutions and how we can help you, get in touch with our team today.