Having an interactive website means your website is designed in a way that is appealing and interesting to your audience, with features that are going to increase user experience by utilizing modern-day hardware. Streamlined and better user experiences lead to more time being spent on the site, encouraging your visitors to explore your products and services and ultimately convert.
There are many features that you could look to implement into your site to help with its interactive design such as:
• Images/Videos
• Online chat
• Animations
• Internal links to ensure users find exactly what they were looking for
• Customer reviews/ratings
• And many more website features
Above are some examples of features you could look to add to create a more interactive website. However, how important is an interactive design? And overall, how will this help my sites ranking? Below are some of the main reasons why an interactive website is so important.
Increased Dwell Time on The Website
The amount of time spent on a website is technically known as dwell time. When you add more features to your site such as a video, the user may watch the video, get more familiar with your brand for example, and in return that user's dwell time is increased. The impact of this of course is that it would indicate to Google that users visiting your site are finding what they are looking for which is a signal of high-quality content, which means Google may then rank you higher for a particular keyword or possibly a set of them.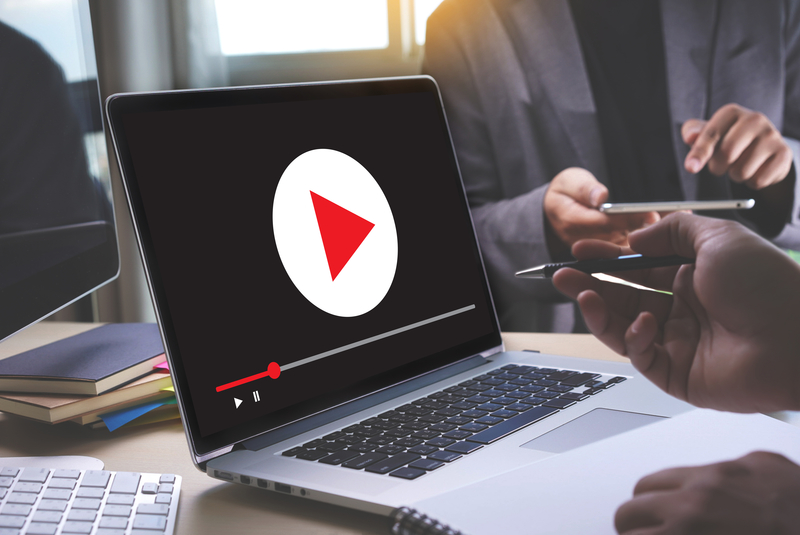 Increased Conversion Rate
For those with businesses, one of the main objectives of having a website is to have your users convert and either purchase a product or a service you provide. Having an interactive website can assist with this. For example, if you have a local business that offers driving experiences, a video highlighting unique features and showing previous customers would not only increase your dwell time but also increase your social proof. Giving your prospects a much greater insight into the experience you offer and are therefore going to be more likely to convert and may even potentially increase any future sales through word of mouth etc.
Improved User Experience
Overall, user experience is highly important for many reasons for both search engines as well as your users. Visitors that find value from their experience with you are likely to return back for more, allowing the additional opportunity for them to explore your range of products and services. From an SEO perspective, increasing your average session duration and reducing your bounce rates is a good indication to search engines that your website hosts some high-quality content.
The user experience that you provide should aim to fulfil your user's needs and provide value, this is one of the key ways to securing brand loyalty from your visitors. A meaningful experience also enables you to effectively nurture your users to making purchase decisions, which in turn equals success for your business.
How can we help?
Promoting your business online is crucial to achieving sustainable growth and ultimately success. When it comes to web design and web development, we never opt for the 'one size fits all' approach. All of the websites we create are bespoke, built from the ground up by our team of expert developers and designers, with your business and your customers at the forefront of our decision making. Get the ball rolling today, send us a message, give us a call on 01604 806020, or start a live chat.