Posted on 05/06/2020 by Luke Kennedy
Improving Your Business During Lockdown
The coronavirus crisis has affected us all. At first, a lot of people didn't take it seriously. I remember hearing people joking about not drinking Corona in the pub. That was before the damage COVID-19 has caused around the entire world.
The pandemic has caused many companies to feel lost and worried during this time. This is understandable. To support you during this time, I have compiled some advice that can help your business succeed during this difficult time.
Improve Your
Social
Skills
Now is a perfect time to freshen up the company's skills. It's important to be present on social media, but now maybe more than ever. Many companies have had to focus on their online presence. There's plenty of ways to learn new social media skills, such as YouTube videos. There are many videos explaining what to do and how to use all different types of social media!
Time For A Website
Like I said before – many companies have had to turn to an online presence. If you're a little shop in a small town, and you've been forced to close, now is the perfect time to sell products online! Having a website can increase sales, build a customer base and you can keep an eye on how your customers' shop.
Create Content
Consider writing blogs to keep your customers engaged! Adding frequent blogs and content to your site ensures that the business is still going. Now there is more time, why not start creating interesting content? If next month things return to normal, at least you can have some awesome content for your social media and website!
Do More In Your Community
I'm sure there are plenty of ways you can help your community one way or another. Such as if you own a taxi company, you can offer free rides to NHS/Key Workers at a certain time. Helping your community will also promote your name out at the same time and your business will be remembered for doing such nice acts of kindness.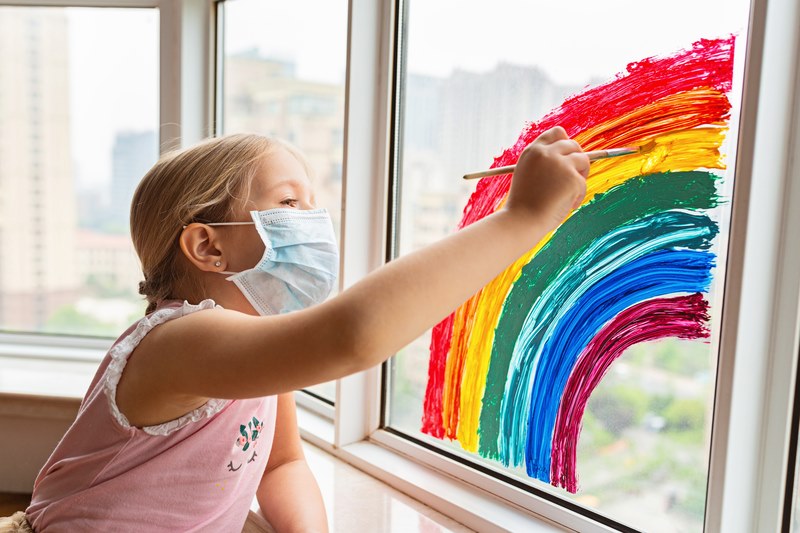 Look After Your Health
Now that we're allowed out for unlimited exercise, make the most of it! It's very important to keep fit and healthy. Also, now that we're allowed to meet up with people (with social distancing in place!) try and spend time with friends and family, this will help improve your mental health.
Prepare For Life Post Covid-19
As hard as it sounds, businesses need to prepare for how life will be once we're back to some sort of normality. COVID-19 has changed the way consumers and businesses think. Unfortunately, post-COVID-19 they are still going to have the same mindset, so businesses need to adapt to their target market and think of ways to sell to them.
Remember to always stay positive and focused. In these difficult times, it's understandable to feel low, but change creates opportunity. An amazing opportunity could help transform your business. Communicate with your customers and take a motivated approach to adapt to the changing market. If you're looking to start your digital marketing journey and start growing your business, get in touch with our team of experts today.
Looking for your next opportunity?
Digital marketing careers
We're always on the lookout for talented individuals to join our ever growing team. If you think you'd be a great match for Loop Digital, we'd love to hear from you.

Stay in the loop... subscribe to our newsletter for all the latest industry news
"*" indicates required fields