Websites are an essential asset for any business; they generate leads, display your hard work, give directions, provide contact details, sell your products, answer customer questions, and much more. If you already have one, you may be thinking what's all the fuss about? It doesn't work at all for my business.
This is something we hear a lot, many people think that websites "just don't work in my industry" or "aren't of interest to my target customers" – if this sounds like you, then it could be that you're in need of a revamp or a new site. Let's take a look at some factors to help establish whether you do need a new site.
Look at your analytics
If don't think of yourself as particularly marketing-savvy then you might not know the best ways to look at your analytics. There's a huge variety of different tools available both free or paid that can help you establish the success of your website. Platforms such as Google Analytics enable you to dig down into technical data such as sessions, session duration, bounce rates and sources of traffic. That's a very top-level look at the capabilities of Analytics, there are tons more you can do and look at with the tool. The data uncovered will help you establish what is and isn't working depending on your overall business objectives.
Here's a breakdown of what data you can look at to help determine whether or not your existing website could do with some big or small changes that'll improve its efficiency.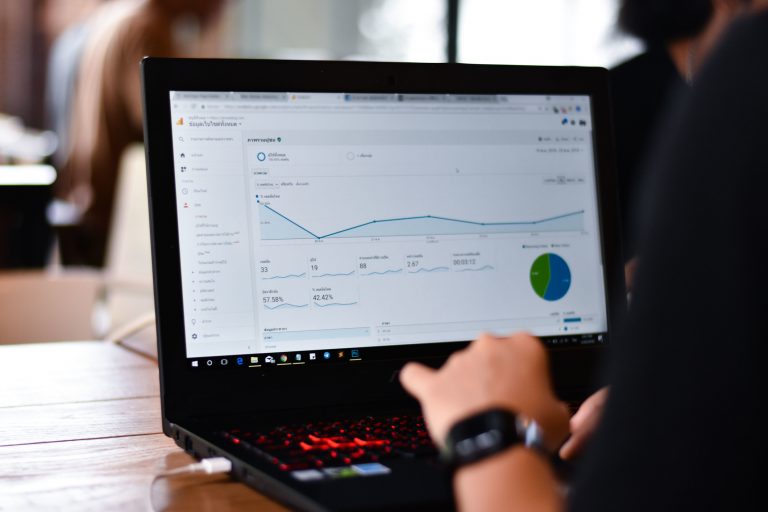 Bounce rate
The bounce rate is the percentage of people visiting your website that close it almost immediately, without engaging with it or clicking through to any other pages. So if your bounce rate is high, either your website is too slow to load, is broken somehow, doesn't immediately give visitors the information they need or prompts to visit other areas, or they just don't like the look of your site. In terms of the performance of your website, this metric is key. If you're spending lots of time and energy on other areas of your marketing like blogging, SEO or social media in an attempt to drive people to your website but you're noticing a lack of leads, this will give you your first clue.
Session duration
Just like bounce rate, session duration tells you how long the average user is spending on your website. The higher this is, the more engaged visitors are with your site. If you have a low session duration, the site is too slow, poorly optimised, or just not interesting. If you have a high session duration but still aren't getting leads or sales through, you may need to think about the conversion opportunities you have on your site.
Does it convert?
The conversion rate of your site relates to how many of your visitors are actually converting in the way you want them to (getting in touch, making a purchase, etc.). If you're getting loads of visitors but no conversions, then your website might not be optimised for conversions. In this case, you'll need to think about implementing new call-to-actions that entices users to convert. As an example, if you're a B2B business consider adding in pieces of gated content that can be accessed when visitors share their data with you, it's a win-win for both parties.
Do your customers think you need a new one?
One of the best ways to find out if you need a new website or make substantial changes to your existing one is to simply ask the people using it, your customers. Market research is invaluable in this instance, not only can you find out whether you could be in need of a new site, but you can also find out more about how your customers use it and what they'd like to see in the future. You can then use this information to establish a list of potential changes or additional features that'll improve the efficiency of your site. The user data will also help you decide whether a new website could be a worthy investment for your business.
There are various tools that offer pop-up market research questionnaires on websites, or you can simply email a list of questions to a few of your customers.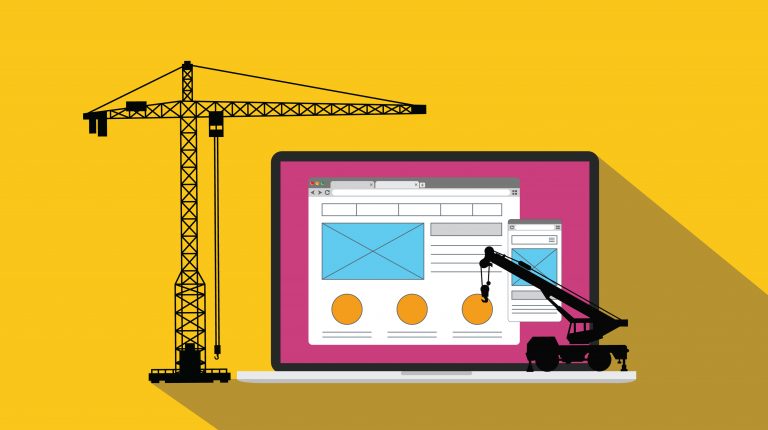 What does it say about your business?
Try to look at your website through the eyes of a visitor, what sort of impression do you think it gives about your brand or products? If it's dated, poorly designed, slow, or badly optimised, it stands to reason that your potential customers will assume the same about your business. Your website should be a good reflection of your brand and your values, so it's worth investing in one that will wow any visitors.
Take some time to look at your website with fresh eyes, ask other people in the business or friends and family for their honest opinion. It could be time to implement some serious changes or perhaps go back to the drawing board and build-up.
How can we help?
Have you come to the conclusion that your website needs a breath of fresh air or a technical facelift? Get in touch with us today. We know that when it comes to website design and build it should never be a 'one size fits all' approach, that's why each of our sites are bespoke, built and designed from the ground up by experts in our team. Our sites are designed with your market and target audiences in mind to generate tangible results for your business. Get the ball rolling today, send us a message, visit our contact page, or give us a call on 01604 806020.