In the marketing world, our successes, or losses (it does happen) are often measured by results and whether or not we managed to achieve objectives. For an inbound marketing plan to work effectively, it's crucial to set goals, for both the short-term and long-term. Setting realistic marketing goals enables you to measure the success of your inbound marketing campaigns, demonstrate progress, and secure stakeholder buy-in.
Establishing Where You Are Now
Before scrambling off to create your SMART goals, it's important to gain a clear understanding of where your business is right now. Evaluating your current position allows you to craft efficient inbound marketing plans that will improve and grow your business.
There are commonly two approaches to this, the first is more of a holistic exploration of your marketing activities. Understanding what key digital marketing tactics you're currently leveraging; what works, what doesn't, and what occupies most of your time as a marketer?
After taking a step back, you'll need to get into the nitty-gritty bits. Online analytics will reveal the traffic visiting your site, user behaviour, and conversion data. All of these metrics will help you establish which channels are performing better than others; which web pages are driving conversions and which pages are causing users to bounce. It's good practice to compile a top-level marketing report that will help you demonstrate your hard work further down the line.
With all of this evaluated information fresh in your mind, you can improve your understanding of what you need to do and which key channels in inbound marketing will have the greatest impact on your business.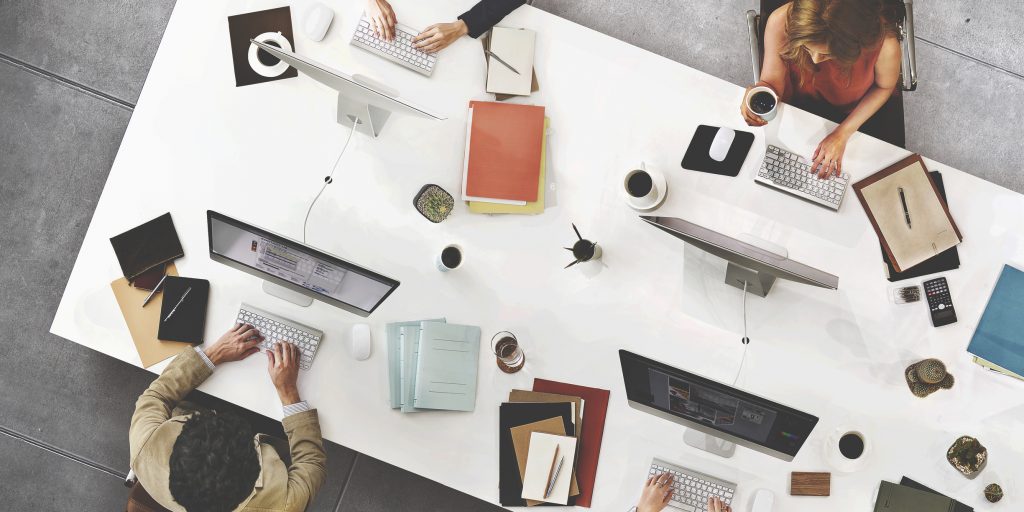 What Are Inbound Marketing SMART Goals?
As a marketer, you may already be familiar with the SMART framework. SMART goals enable you to set realistic and achievable goals for your business and marketing activities. These objectives should underpin every marketing function your business is working on. Whilst all five elements interlink together the SMART goal framework is broken down as follows:
Specific Inbound Marketing Goals
The more specific you can make your objectives the better. This will help you focus on what you're trying to achieve as wishy-washy goals may become complicated and more difficult to track. Being specific with your goals normally involves assigning a specific metric or KPI (Key performance indicator) against the goal.
With inbound marketing, you'll likely be juggling a number of tactics at any one time, ensuring your goals are specific can help keep you on track.
Measurable Inbound Marketing Goals
The measurability of your goals is key to success. If you're unable to track progress against your objectives, then you may have a hard time demonstrating your achievements. By gauging the effectiveness of your marketing campaigns you can manage expectations, as well as make those all-important tweaks and changes to your tactics.
The metrics you chose to track will vary depending on your business and business model. For example, eCommerce businesses are likely to monitor purchases and orders, whereas B2B businesses may prioritise enquiries or other contact conversions. Free tools such as Google Analytics can provide vast amounts of quantitative data for you to measure and analyse.
Attainable Inbound Marketing Goals
In this part of the SMART framework, you'll need to focus on what's feasible for your business, establishing a challenging but viable objective, don't set yourself up to fail before you've even begun.
You'll also need to review your business's wider goals too, your SMART goals should then demonstrate how your inbound marketing efforts will get your business there. Additionally, for a good starting point, review your business's current analytics, compare year-on-year performance if possible. This should help establish what you should prioritise as well as give you a strong indication of what improvements are attainable.
When reviewing progress, don't feel disheartened if you happen to fall short. What is important is that you can comprehend why something didn't work as anticipated, and how you plan to overcome the challenge.
Relevant Inbound Marketing Goals
Touched on throughout the other elements, your goal's relevancy. Your objectives should always align with your business's goals and overarching mission. Consider what goals you can achieve that will help the wider business get to where they want to be.
There are also other things to consider here too, external factors that may impact your business, like seasonality and trends. If sales, traffic, or conversions fluctuate throughout different quarters of the year, align your goals to compensate for this. It's all about ensuring that your inbound goals are in tune with the business.
Time-Bound Inbound Marketing Goals
Have you ever heard the expression 'how long is a piece of string?' – that phrase correlates well here. It's used when someone is unable to give a finite measurement for something. You'll need to ensure that you're not that 'someone'.
Allocating a timeframe of when your inbound marketing campaigns will start and finish is crucial to success. A goal that is also time-bound will also ensure you commit to that allocation. It's common in business for things to get knocked off track or delayed for one reason or another. Assigning timeframes will help you remain focused.
Again, you can always refer to your analytics to decide what time scale is reasonable for you to achieve your goals.
Why Setting Goals Is Important in Inbound Marketing
Inbound Marketing is undoubtedly a hefty methodology, with so many different configurations, marketing tactics, and plans to utilise. With that said, inbound marketing is exactly what you want it to be and should always be completely bespoke to your business – delivering a strategy that drives the best results.
Any digital marketing plan will suffer if it's not based on a stronghold of goals. Setting SMART goals enables you and your team to remain focused on the task at hand, establishing areas of opportunity and capitalising on them. Considering the longevity of your marketing plans, these goals will also help you identify where to spend valuable time and resources. Depending on the scale of your business, this could be crucial to secure your marketing investment.
Inbound Marketing at Loop Digital
At Loop Digital, we know first-hand how inbound marketing can transform businesses but it does require thorough planning and strong management. Without planning actions such as setting SMART goals, your strategy will be directionless and you'll struggle to interpret progress from your data. Our specialist teams are well equipped to work with your business to create bespoke SMART goals that focus on the wider success and growth of your brand. If you're interested, get in touch with our team today.